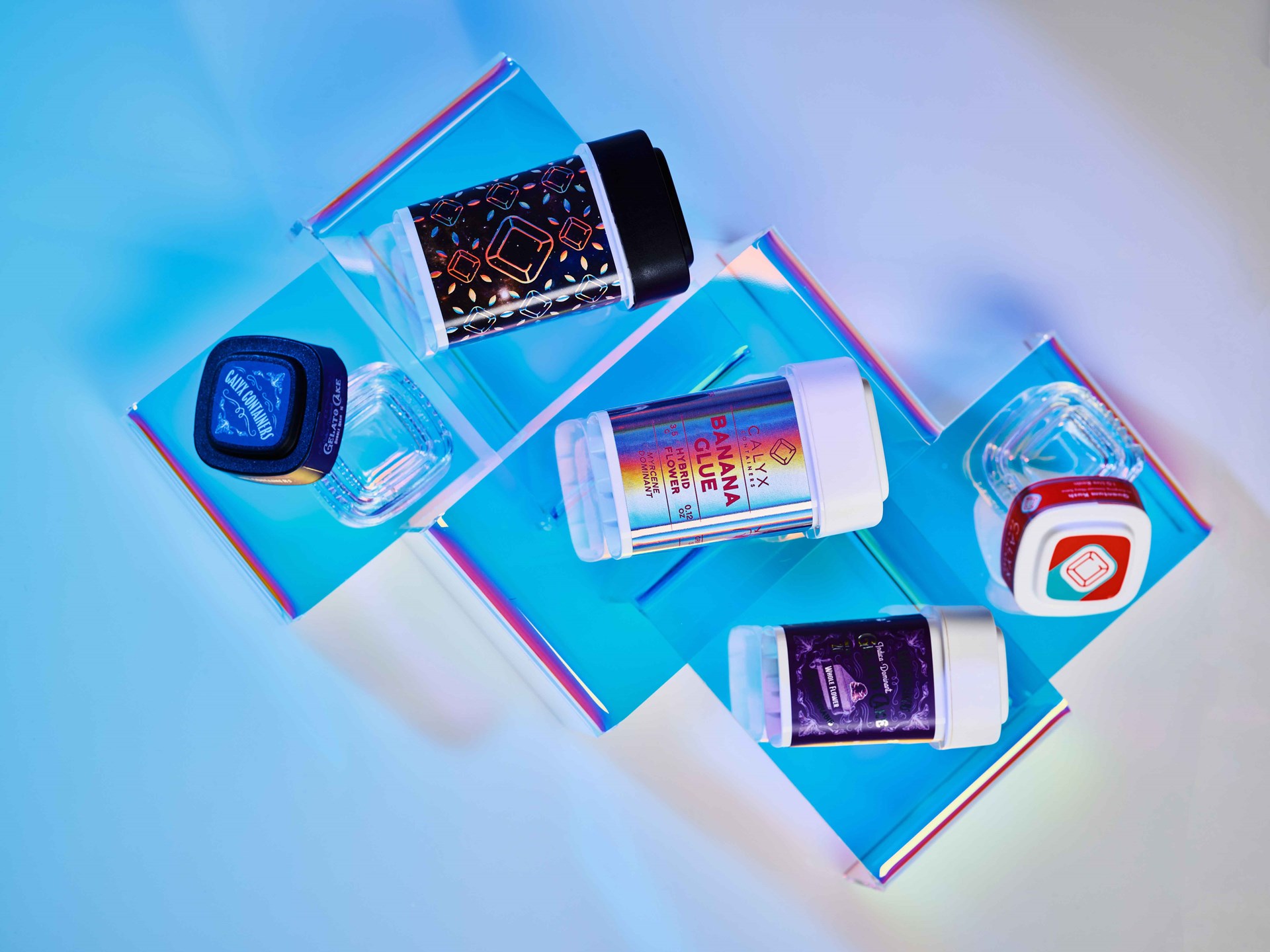 Back
What To Look For In A Cannabis Labeling Partner
You need to showcase how incredible your cannabis product is to potential customers scanning dispensary shelves. But how do you know what artwork, color scheme, or designs match your brand's personality or products?
Back
What To Look For In A Cannabis Labeling Partner
Stay in touch!
Join our email list to receive Calyx content & product updates.
You need to showcase how incredible your cannabis product is to potential customers scanning dispensary shelves. But how do you know what artwork, color scheme, or designs match your brand's personality or products? By working with a label partner, you can collaboratively come to a packaging solution that'll grab a customer's eye. Here we'll outline the six elements a great label partner should have.
Printing Technology Options
Everything in this day and age is digital, so why are some printing partners still analog? Gone are the days of rubber stamps and CMYK color limitations. Our thermal offset, solutions-based printing uses technology to solve your packaging problems. With extended color gamut printing, we're able to utilize orange, violet, and green to achieve nearly every Pantone color. Our printing professionals use an HP Indigo printer to avoid printing plates, increase speed to market, and run smaller batches if needed.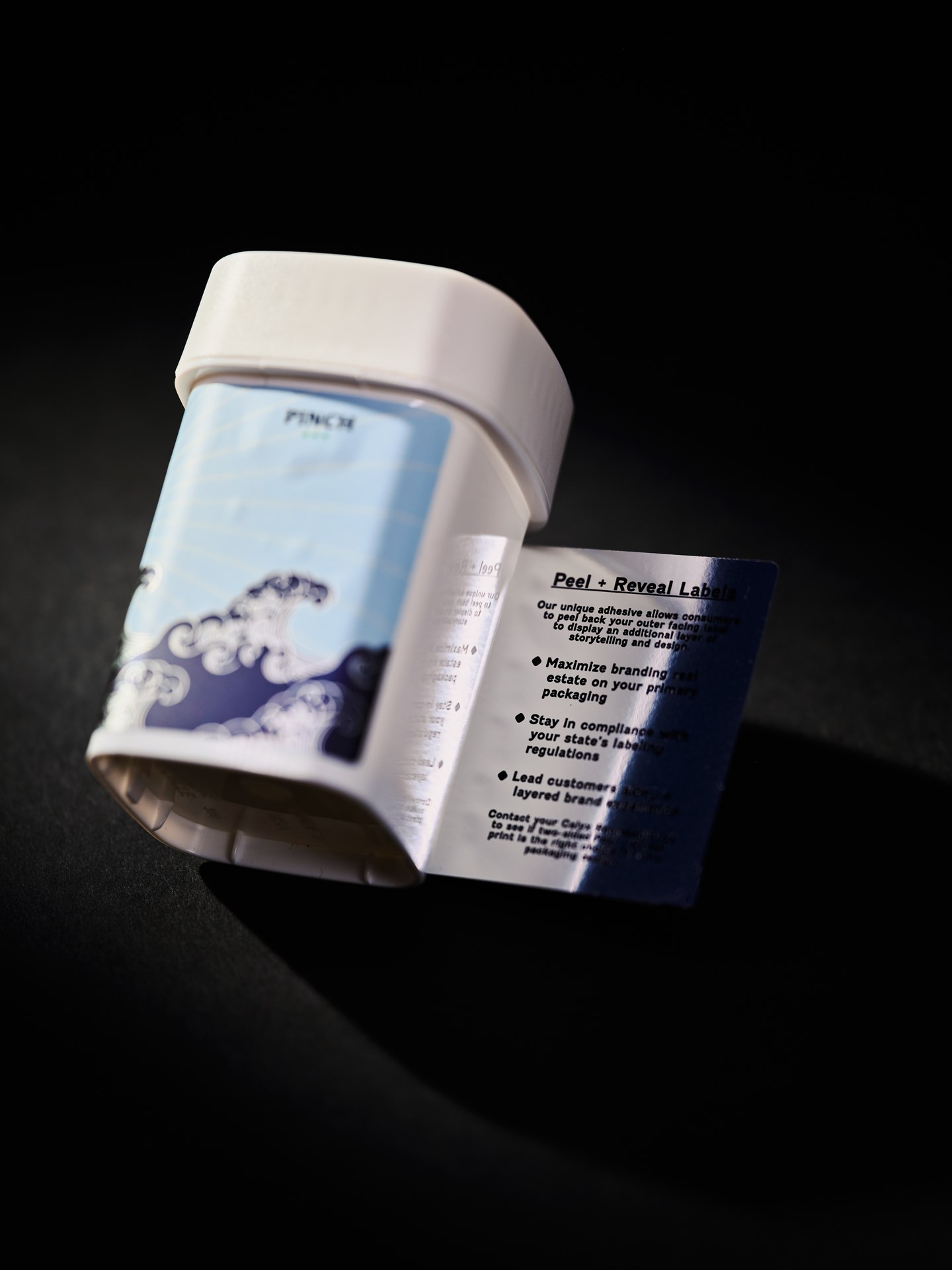 Quality Control
You also want to look and see how your label partner is producing high-quality labels consistently and that standard practices are being used. Having a label partner who applies them crookedly or runs batches with incorrect colors can lead to costly mistakes and supply chain delays. 
Calyx goes above and beyond the industry standard to ensure your labels are correct and works to eliminate waste. We use a Highlight Vision Inspection System. When we print a batch, this system produces a QR code that it scans in order to find the customer's signed design proof aka the golden image. This image has all the right colors, dimensions, and finish information. 
The system then compares all the labels in the batch to the golden image. If there are any problems with any of the labels it produces a second QR code that an operator can scan and find the exact labels with the errors and toss them away. So rather than having to play "Where's Waldo" with faulty labels and ending up pitching a whole batch, we can now know exactly where the mistakes are—we can go right to that point and just pull that one or two. 
Printing Efficiency + Cost Savings
It's imperative to find a partner who's always looking to help your canna-business save money and run things more efficiently. You have a product where freshness is paramount, so packaging it into quality containers quickly is key. We're able to produce smaller runs with less waste. Plus, our label team's lead time is resting around six days. Which, compared to the industry's average of 30 days, is something we're really proud of. 
As a thermal offset printing operation, we're agile when it comes to cannabis packaging regulations. We know things are constantly in flux, so it doesn't make sense to keep a large inventory of package labels. With smaller runs and digital technology, we're able to meet your state's changing regulations to help ensure you stay within compliance.
Versatility
Your cannabis brand is important and you should have it represented as such on your packaging. A label partner who's unable to flex to meet your brand needs should be left in the dust. Here at Calyx, we offer a wide range of colors, finishes, and effects that will make your product stand out on the shelves and in the customer's hand. Even better, all our labels have PET liners, which means they're fully recyclable with our containers, so your customers don't have to peel the labels off in order to ensure effective recycling. And if you need help designing your branding to stand out from the crowd, our team can assist with that too!
Innovative Label Solutions
The world of cannabis packaging , as with the rest of the cannabis industry, is constantly changing. You need a partner who can not only keep up, but innovate. Our creative and out-of-the-box-thinking team is always looking for new and exciting ways to make your products shine. We have a lot of incredible new initiatives coming down the pipe—the first being embellishments.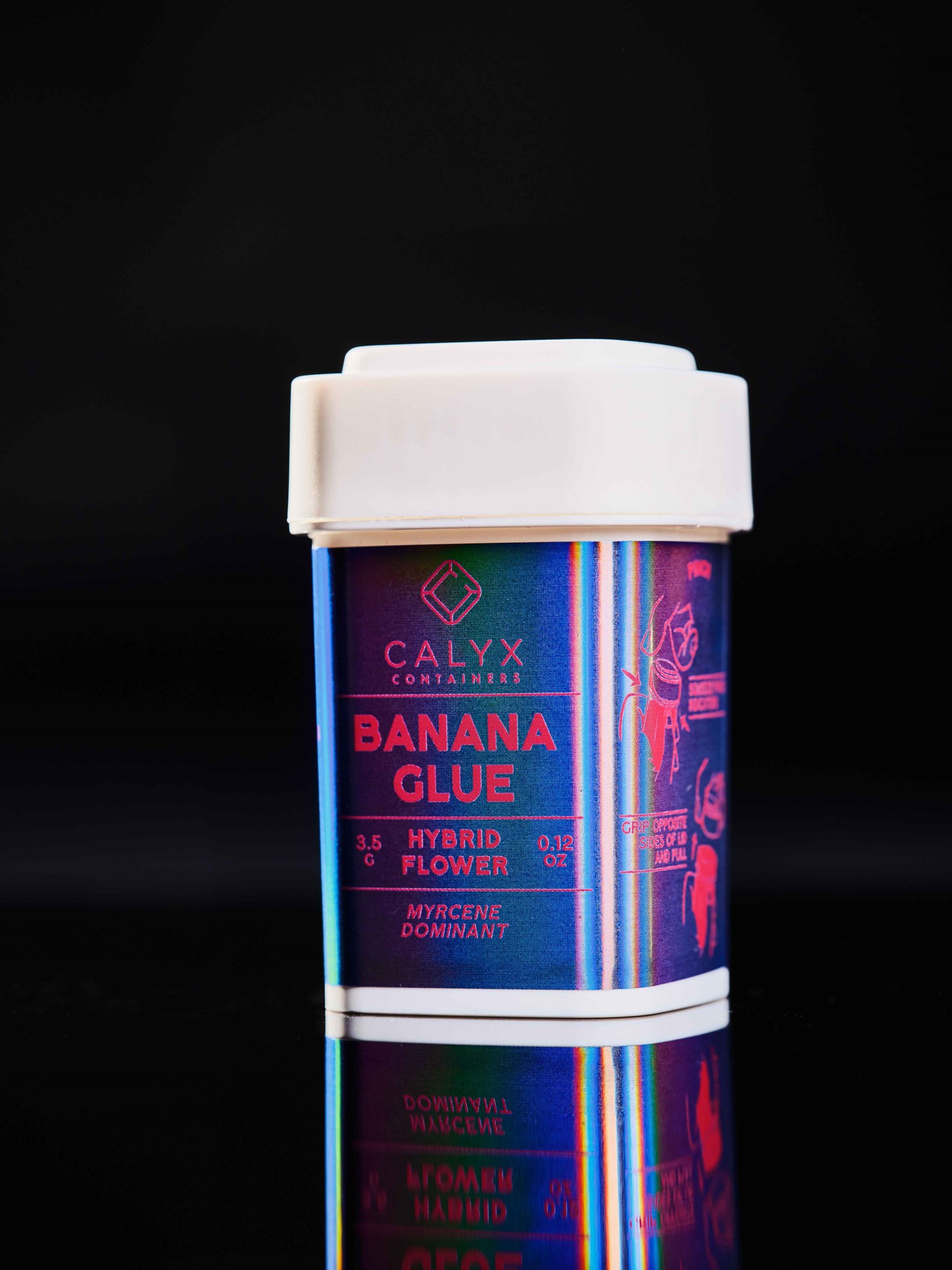 Over 40% of the packaging you'll find in dispensaries is embellished because customers want to be wowed. Whether it's contrasting foils, a tactile varnish, or even a holographic marijuana leaf with a holographic hundred-dollar bill in the middle of it, customers are drawn to eye-catching cannabis labels. By leveraging digital technologies, we're able to offer you the cool effect customers are looking for.
Experience 
In this industry, experience means expertise and we've got the market cornered. Our seasoned print technicians draw on over 120 years of combined experience to ensure your artwork seamlessly translates. Their passion for print packaging is palpable, and it translates directly to your branding. Everyone here is excited to elevate your packaging to the next level so you can succeed.
Calyx Containers as Your Cannabis Label Partner
Labels don't just communicate information about your product—they also convey rich, intangible details about your unique brand. Entice your customers by working with our top-notch team and cutting-edge technologies to communicate your brand's values and capture attention wherever your product goes.