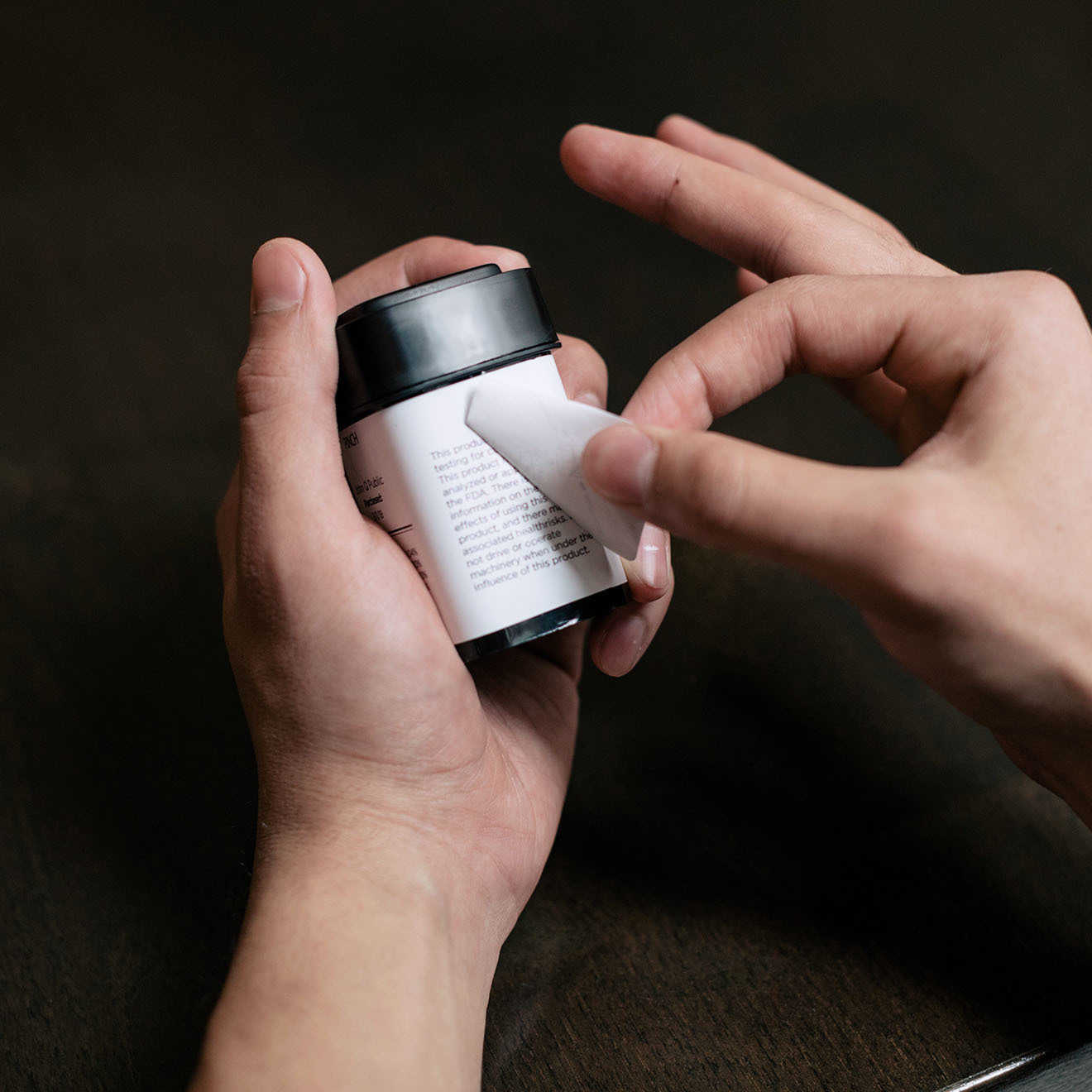 Back
Packaging Compliance and Opacity in the Cannabis Market
The requirements of cannabis packaging compliance in the United States and Canada can consist of a particularly strict list of must-haves that vary depending on the state or territory. From label design and messaging to the opacity of the container, read on for some helpful tips and tricks as you select your cannabis brand's packaging.
Back
Packaging Compliance and Opacity in the Cannabis Market
Stay in touch!
Join our email list to receive Calyx content & product updates.
Marijuana packaging is one of the most scrutinized aspects of safety and compliance in the United States and Canadian cannabis industries. Regulations are heavily emphasized and refined to ensure that retailer packaging is not easily accessible or attractive to children, while still allowing adults in. For that reason, cannabis businesses are constantly performing balancing acts to ensure safety and compliance in a vast range of states and territories in order to stay on top of evolving legislative standards.
The requirements of cannabis packaging is an extensive, strict list of must-haves that are dependent on the market location. From label design and messaging to the opacity of the container, a mix and match of restrictions require a business to adhere to each state or territory's unique laws. The most common compliance issues faced by the industry include:
Child-Resistance
As the title suggests, Child-Resistance strategies are worked into virtually every aspect of cannabis legislation – advertising messaging and design, product disclaimer labels and stickers, and container opening/closing mechanics. Important measures are taken to ensure cannabis packaging is not appealing or accessible to unintended audiences, specifically children, minors, and even animals. 
General Accessibility
The Child-Resistance regulations make packaging extremely secure – almost to the point that it's impenetrable by anyone with dexterity limitations, including seniors and those with physical disabilities. This is quite a paradox, as these requirements make the product almost inaccessible for the audience it's intended for. The industry is still grappling with how to solve this, however Calyx Containers manufactures a suite of containers with a pinch-and-pull opening mechanism that is specially designed to be accessible for adults, while Child-Resistant certified.
Tamper Evidence
Designing a container to show signs of "breaking and entering" is a complicated process, but a necessary requirement. The cannabis industry shares this struggle with the food packaging industry, which has requirements around making it obvious a seal has been broken or if the consumable goods were potentially tainted. Calyx packaging offers Tamper-Evident shrink bands or sticker solutions to validate the integrity of a seal.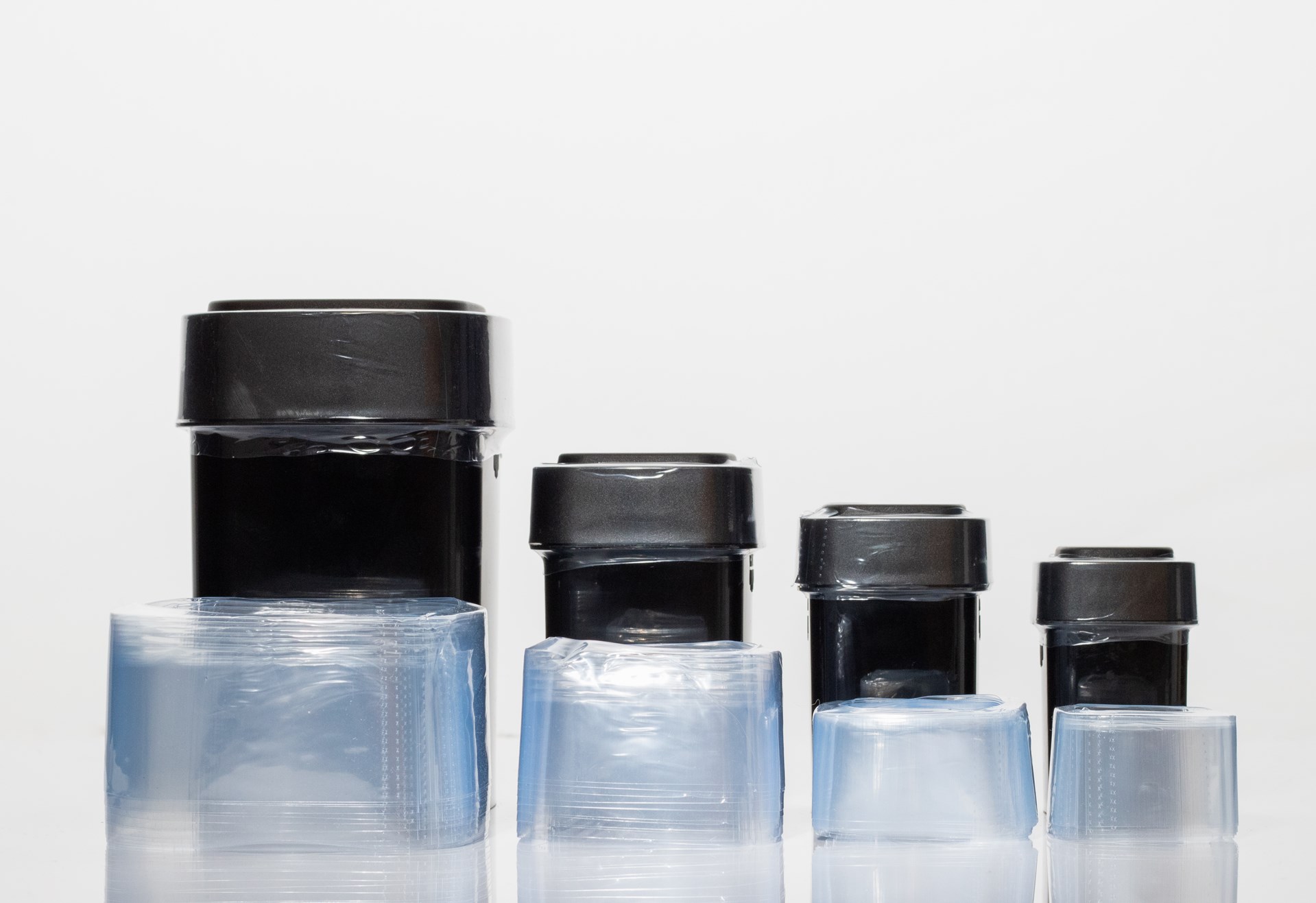 Full Disclosure
Aside from the physical construction of the packaging, the labeling is regulated as well. From slogans, claims, ingredients, and instructions, to batch numbers, symbols, stamps, and warnings, there is a checklist of 20+ requirements that must be met for any given state in the United States. 
Packaging Design and Branding
Due to the heightened sensitivities and requirements around Child-Resistance, laws must stifle cannabis marketers by dictating colors, shapes, and even illustrations that are permissible. Packaging should also avoid likeness to popular figures, cartoons, commercial non-cannabis brands, candy, or any appealing foods.
Opacity 
Opaque marijuana packaging is a common industry standard across the United States and Canada in order to prevent its contents from being deciphered from unintended audiences. Scientifically-backed evidence supports the theory that opaque packaging makes the product less attractive to consumers, supporting a Child-Resistance design. Opacity is required in a multitude of high-profile legal states; Colorado, Massachusetts, and Maryland, to name a few. The requirement for opaque packaging can also depend on the product type; flower, edibles, extracts, etc.
For example, in the state of Maine, all adult-use cannabis and its derived products must be in opaque packaging or an opaque container, mentioning clearly that the package contains harvested marijuana. On the West Coast, however, California's state laws only require cannabis packaging be opaque if the marijuana product is an edible.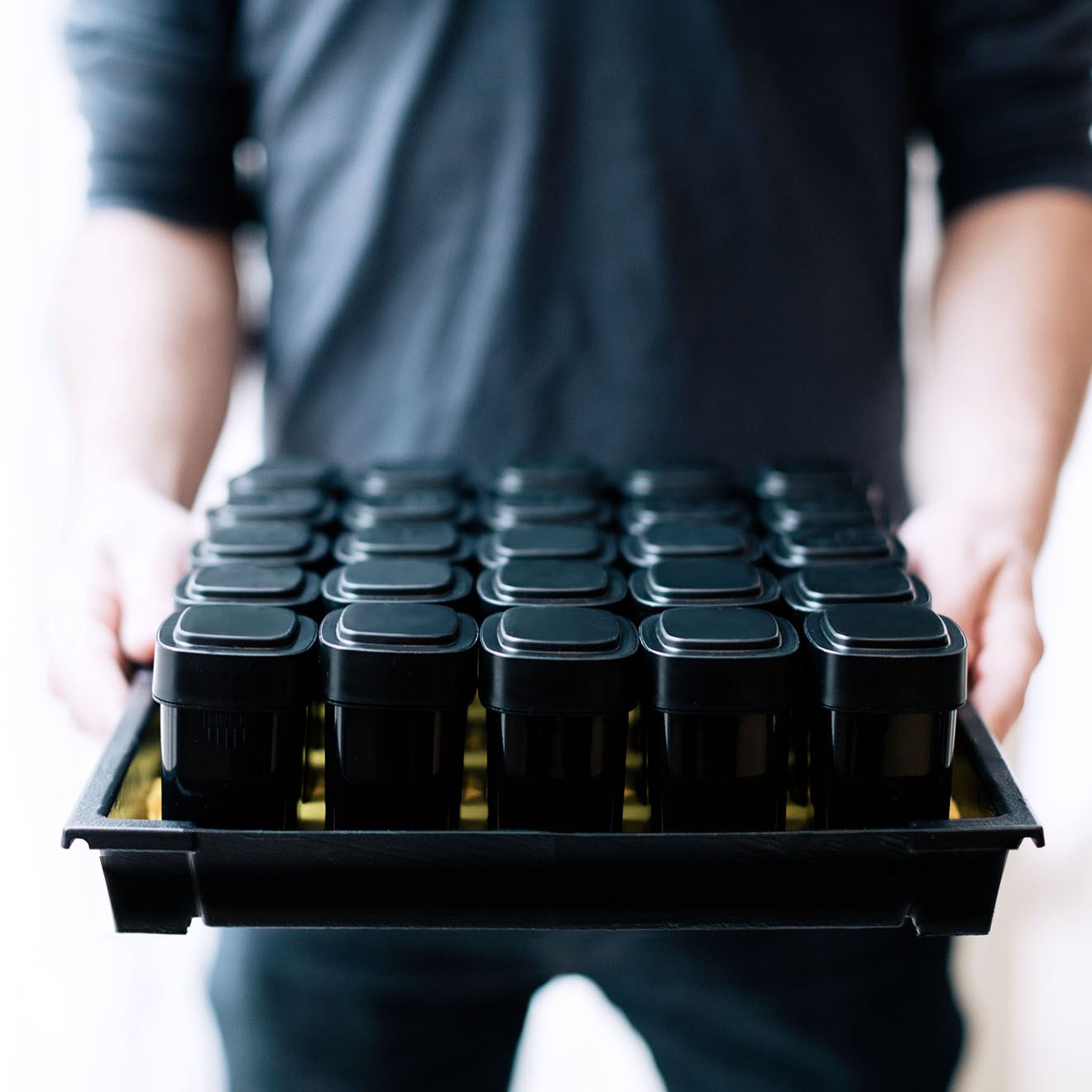 Opaque Packaging and Branding 
Opaque packaging is sure to remain a necessary standard in the cannabis market and certainly has its drawbacks. However, there are some branding upsides that can be leveraged. 
Added Privacy and Product Protection
It's especially beneficial, as well as compliant, to have that added layer of privacy and protection that can only be afforded with opaque packaging. Conservative consumers can have their medicine in plain sight, and in this world of necessary Child-Resistance, is generally inconspicuous to the unsuspecting eye. Additionally, opaque cannabis packaging offers a level of product preservation against the elements such as UV-light and heat. As a result, colored containers are an excellent way to hold off cannabis degradation.
Branding Restrictions as an Advertising Advantage
Opaque packaging is known to evoke a higher quality look and feel, especially when you take product preservation into account. In fact, opacity is a top packaging trend in non-cannabis markets that has helped certain brands gain loyal customers for delivering on that premium sensation. Opaque packaging can offer color connotations that translucent packaging cannot. For example, black packaging evokes a luxurious, authoritative impression. White packaging evokes cleanliness and sanctity. These are methods that Marketers can utilize to get around strict branding and design regulations seen with cannabis compliance.
While some consumers do favor being able to peek their cannabis through a translucent container, those that don't get to experience a grander unboxing experience, especially when buying from a cannabis brand they know and trust.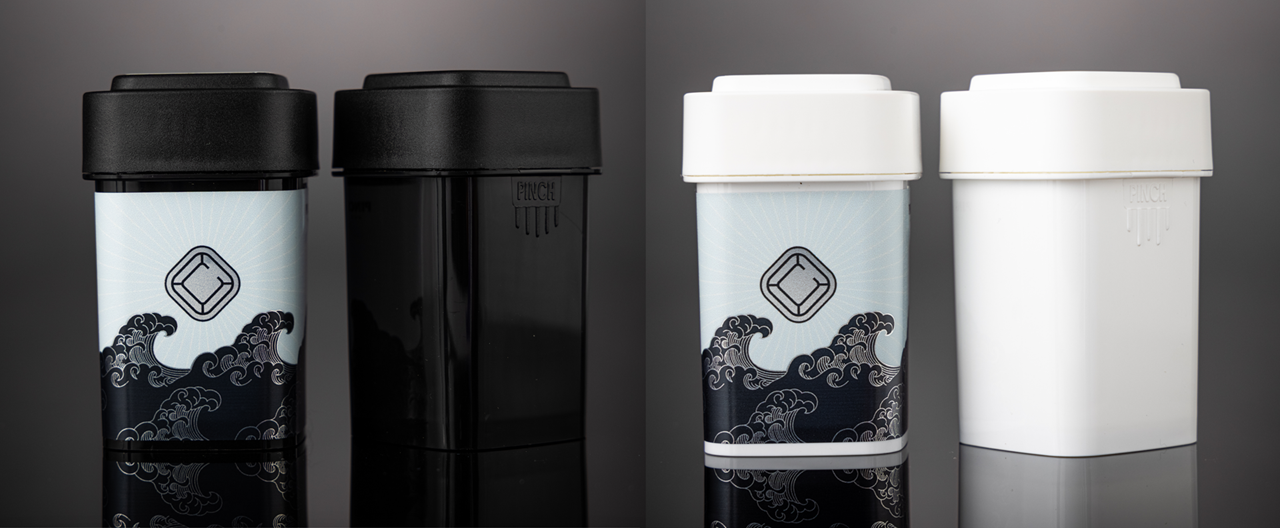 A Clean Canvas
With a colored container base, there is more room for the packaging's design to have a cohesive, clean look and feel. Businesses that desire to capitalize on brand recognition, rather than singularly the cannabis inside, a clean canvas is a key opportunity. Cannabis packaging design can even enhance shelf appeal and increase brand loyalty, which is where the art of cannabis branding meets the complexity of compliance.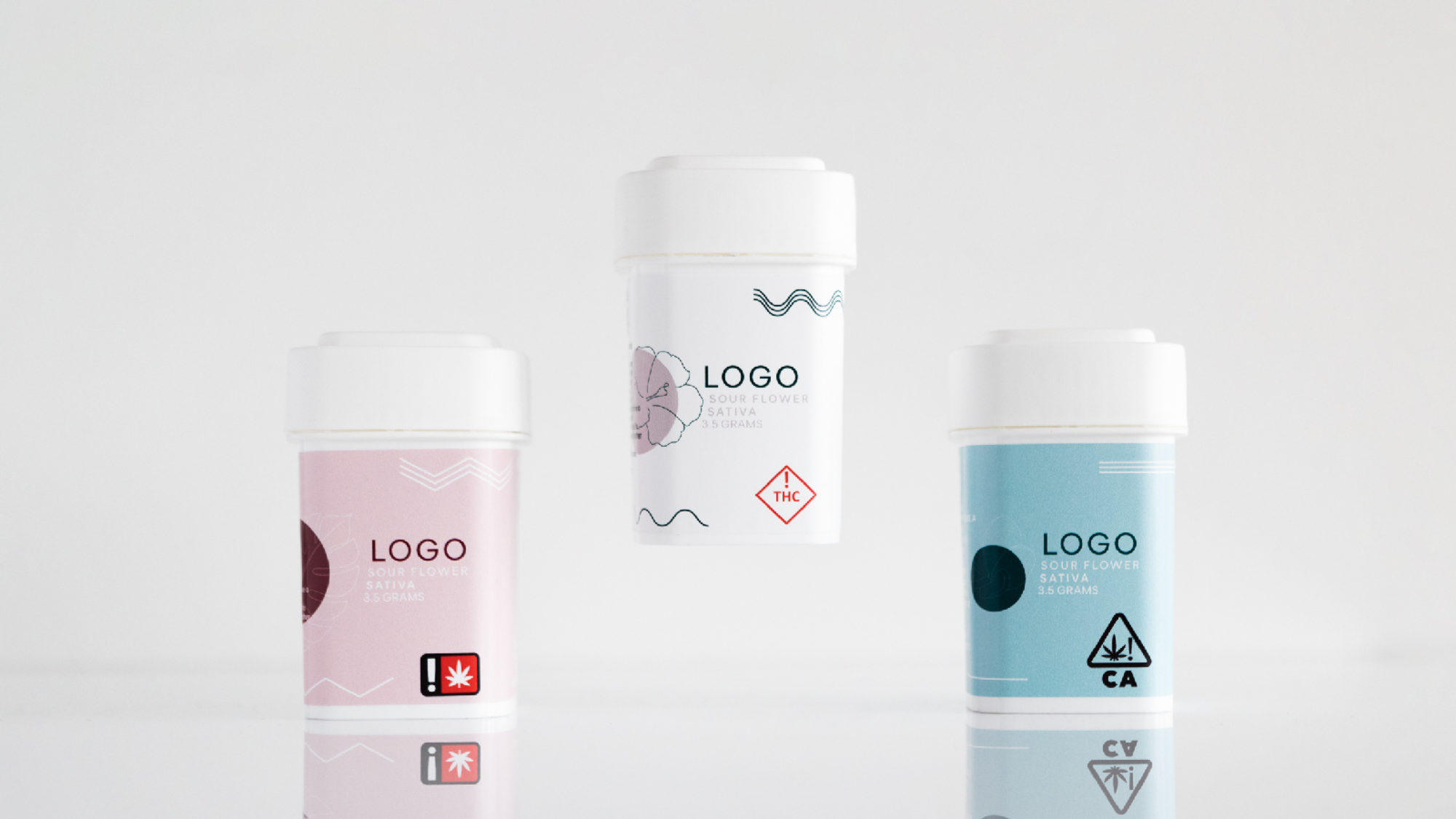 Cannabis Packaging Types and Solutions
Calyx Containers manufactures a number of glass and plastic cannabis containers in transparent and opaque options for all United States and Canadian compliance situations, no matter the unique requirements. Calyx packaging is certified in compliance requirements such as accessibility for adults and Child-Resistance, while offering reliable solutions for tamper evidence and design labeling.
While the clear flint glass Calyx Jar and Concentrate Containers do not cater to opacity laws, our new offerings include Concentrate Containers in black coated glass or opal glass. 
These innovations ensure that customers have a variety of modern, certified packaging to select from based on their business needs. The added bonus is that Calyx packaging upholds moisture integrity and holds off terpene degradation so that what you fill is always what you sell.
Explore our products and different styles of transparent and opaque containers to learn more about our innovative product design, advantages, and how they can suit your needs.
Subscribe for updates on compliant packaging.
Interested in our product suite? Reach out to connect with a Sales Rep!