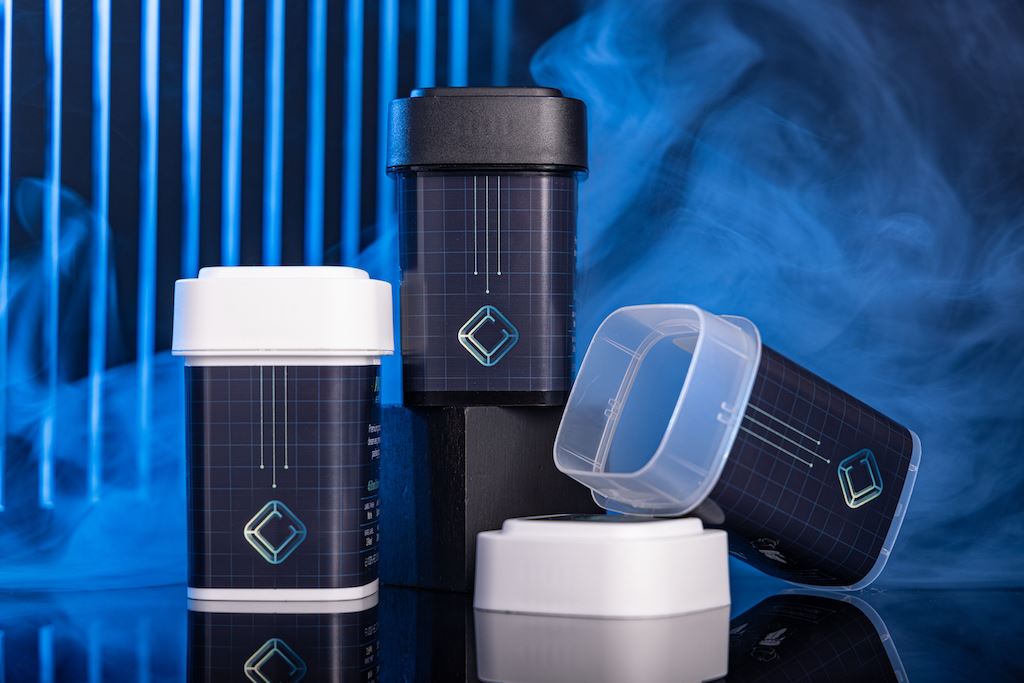 Back
How Calyx Containers Can Ensure Your Cannabis Business Operates Smoothly
Calyx Containers Can Help You Cope with Supply Chain Disruptions and Meet Increases in Demand
Back
How Calyx Containers Can Ensure Your Cannabis Business Operates Smoothly
Stay in touch!
Join our email list to receive Calyx content & product updates.
Disruptions in the supply chain have been making headlines this year. Grocery store shelves are nearly bare in some states, and our ports are congested with internationally manufactured goods waiting in containers off the coast for days. It's no secret that the strain on the supply chain resulting from international shutdowns and increases in demand is widespread and sure to impact the cannabis industry.
As a business owner, you may be strategizing how you can stay operational during times of shortages and uncertainty with questions on your mind like: will the packaging I ordered weeks or months ago arrive in time for the next Sales cycle? How can I continue to remain compliant if my packaging is one of the many shipments stuck off the coast of California?
The reality is, the disruptions currently seen in the supply chain are not predicted to be remedied anytime soon. This is a pain point for cannabis businesses that must adhere to strict packaging regulations in order to remain compliant. Unstable packaging sourcing can easily disrupt a business' success, but also its brand identity. An inconsistent brand experience may even cause customers to feel less confident in product quality.
The immediate solution to sourcing cannabis packaging may be to stock up where and when you can, but the real question is; are these disruptions something you will have to continue to work into your business forecasting, or is there another way to ensure your cannabis business operates smoothly?
International Supply Chain Disruptions
Though the legal cannabis market has been around since the late '90s, waves of legalization in numerous states have driven immense industry progression, resulting in increased demand. This, coupled with the supply chain disruptions, has brought cannabis growers, manufacturers, and dispensaries to a difficult point.
While flower, edibles, concentrates, and other THC products are typically grown and produced domestically, cannabis packaging is often manufactured overseas. Over the past 24 months, many major factories overseas have seen numerous shutdowns due to pandemic-related restrictions and power-supply shortages. The effects of these shutdowns last for weeks or months and are expected to be further exacerbated by unprecedented global events.
In a fast-paced industry churning to meet increasing demand every day, relying on internationally-manufactured products becomes burdensome over time. Overseas shortages and delays work their way into all stages of the supply chain. In a pinch, your business may have to consider alternative packaging options, not all of which match your business's quality standards.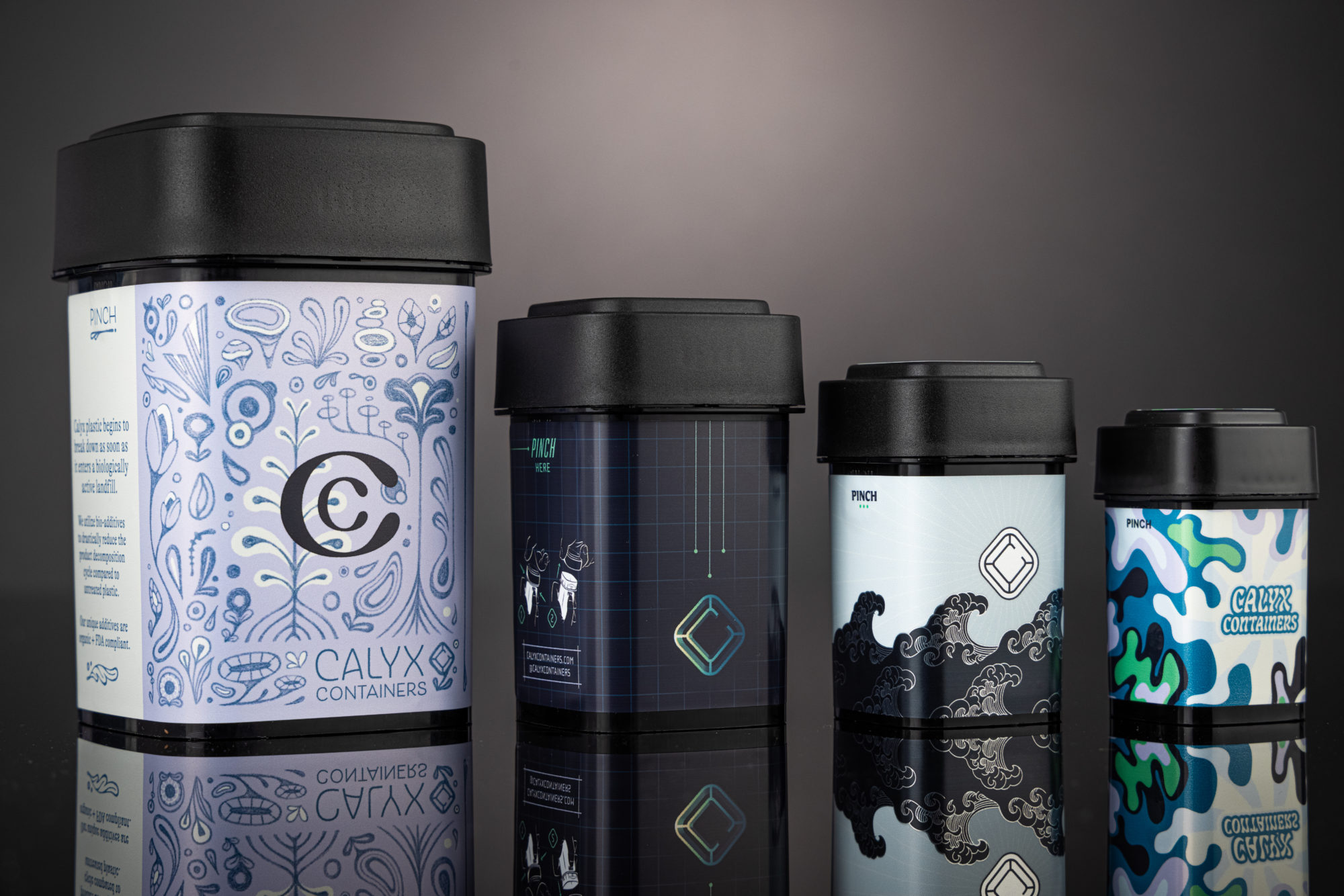 Supporting US-Based Businesses
Consumers are aware now, more than ever before, about where their products come from, how they are delivered, and how they are made. And while your customers care about the logistics, quality, and ethics of the products they consume, as a business owner, you care about your ability to deliver that experience to them.
This season, explore domestically manufactured and distributed cannabis packaging. For cannabis businesses in the United States, the benefits to supporting US-made products and US-based manufacturing businesses include infusing capital into our local economies, creating jobs for the US workforce, and shortening production and shipping lead times. Even more, your customers will appreciate knowing where and how your packaging is produced.
Benefits of Calyx Containers
Shopping domestically comes with numerous benefits, but not all US-based suppliers should be treated equally. Calyx Containers designs and manufactures premium cannabis packaging solutions so your product stays as fresh as possible, from seed to sale. A few of the benefits to our custom cannabis packaging solutions include:
Product Preservation: Our suite of cannabis container solutions leverage proprietary lid-sealing technology to ensure your product stays fresh, terpenes are preserved, moisture and humidity levels are regulated, and containers are resealable. Containers block UV rays, providing additional insurance that what you package is what you sell.
Sustainable Materials: Not only are our containers beautifully designed and optimize storage, but they are also reusable or easily recyclable. Our plastic containers are manufactured out of polypropylene plastic, and feature an organic additive to accelerate degradation when disposed of in landfills.
Greater Selection: We offer a suite of flower, pre-roll, concentrate, edible, and topical container options designed to accommodate your cannabis packaging needs. Our suite of US-made plastic drams comes in the four most common dispensary measurements: gram (1g), eighth (3.5g), quarter (7g), ounce (28g). Our new glass Calyx Jar is optimal for an eighth. Concentrate containers come in three finishes, and include two sizes, 4mL and 7mL.
Calyx Containers
Calyx Containers manufactures cannabis packaging primarily in the US and delivers them to you, leveraging a US-dominant supply chain. By partnering with US-based fulfillment and labeling companies, we are able to deliver with shorter lead times.
During this busy season when demand for THC-infused products is increased, you may be realizing that you don't have enough inventory of your preferred cannabis packaging. We have plenty of bare-ware options in stock and are ready to ship within 24 hours of order receipt. Calyx Containers' US-based team is ready to work with your business through 2022, and beyond.
Whether you are looking to learn more about our cannabis packaging solutions or you're ready to place an order, set your business up for success this season by reaching out to us via live chat, phone, or email.
Contact Calyx Containers:
info@calyxcontainers.com
(617) 249-6870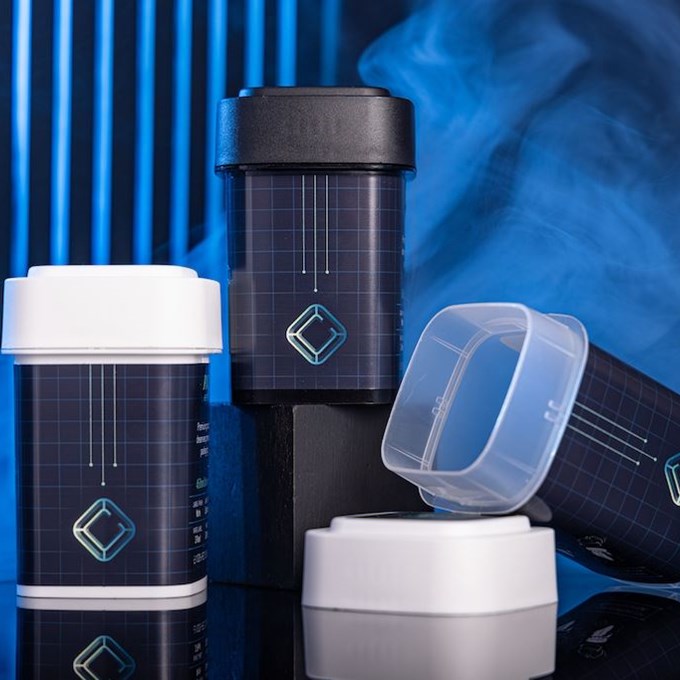 Stay up to date on the latest in cannabis packaging.