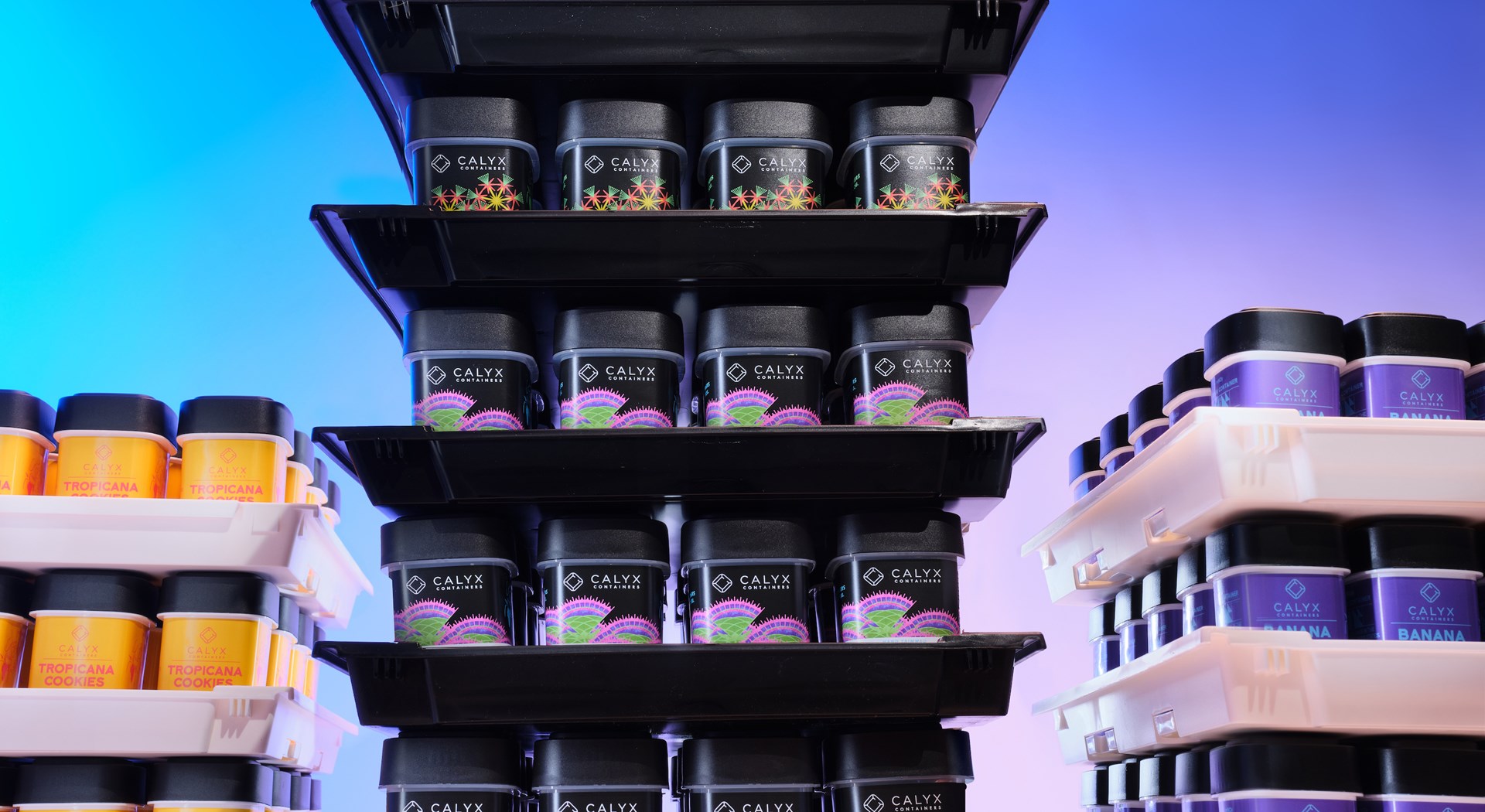 Back
What to Look for in a Cannabis Packaging Provider
Growing quality cannabis is only half the battle! Learn what qualities you should be looking for in your cannabis packaging provider, & reach out to Calyx today to learn more about our products!
Back
What to Look for in a Cannabis Packaging Provider
Stay in touch!
Join our email list to receive Calyx content & product updates.
You've worked hard to create top-tier cannabis. To reflect your business' hard work, your cannabis deserves top-tier packaging to match. But how do you find a packaging solution that will maintain the integrity of your product while amplifying your brand?
Selecting packaging that keeps cannabis products fresh, maintains compliance, stands out on the shelves, and improves operational efficiency might sound impossible. We're here to tell you that it's easier than you think. 
Show off and Seal In Your Cannabis
When maintaining cannabis' freshness, terpene preservation is a crucial element. Packaging should include protection from oxygen ingress, sunlight, and moisture loss.
Calyx Containers are equipped with resealable lids that feature a proprietary bi-injection mold gasket for optimal cannabis storage. Our containers maintain the integrity of flower and a variety of other product types so that what you package is always what you sell.
Calyx products meet the performance metrics needed to obtain a categorization of "Tight," the highest possible rating under USP 671 Method 5 standards. This independent third-party shelf-life testing concluded that the Calyx Jar has a moisture loss of <1% over 30 days. The Calyx Jar exhibits a minimal change in the container's internal micro-environment, while shelf-life testing of industry competitors show a 5-8% moisture loss in the same time frame.
The materials in Calyx packaging work to ensure maximum terpene and cannabinoid retention. Expertly manufactured, durable pharmaceutical-grade glass used in concentrate containers and the Calyx Jar is chemically inert—mitigating loss of taste, aroma, and potency, even over extended storage conditions.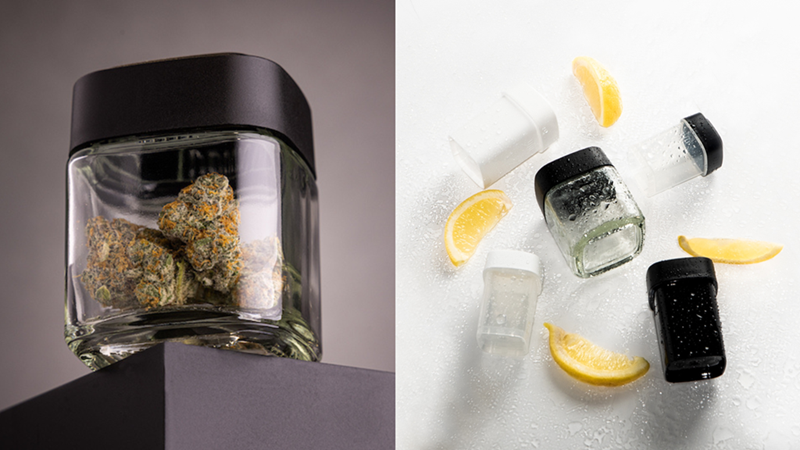 Compliance is Key in Cannabis
Our plastic Drams are available in opaque white and black (with the Calyx Jar coming soon in black coated and white coated glass). Opacity is important to maintain long-term quality and to remain compliant with various cannabis packaging laws across different states and territories. Seven states require opaque packaging: Alaska, California, Florida, Hawaii, Maryland, Massachusetts, and New Mexico.
While only some states require opaque packaging, the majority of states require containers to be child-resistant. Calyx containers are Child-Resistant certified. Our packaging leverages a pinch-and-pull mechanism, making them tamper-proof by children or animals and still easily opened by medical consumers. Traditional packaging utilizes a push-down-and-twist method that sometimes proves difficult to access for patients with dexterity limitations, making our pinch-and-pull technology an innovative solution to this problem.
Tamper-evident packaging is crucial in protecting your customers and ensuring your business stays within cannabis laws. Our Dram containers offer a tamper-evident shrink band, which is required in California, Maine, Maryland, Massachusetts, Minnesota, and New York. If you decide to package your product in our Calyx Jar, we recommend stickers that wrap around the container where the base meets the lid. These tamper-evidence stickers are customizable based on your compliance needs.
Another benefit of Calyx packaging? Our containers are square, which means there's plenty of real estate to clearly detail the safety warnings and testing information required in your state or territory. 
Custom Container Designs Stand Out From the Crowd
With more cannabis brands popping up by the day in the United States and Canada, a common challenge is standing out in a quickly saturating market. On the plus side, Calyx packaging already stands out due to our unique square shape.
More importantly, our containers have endless branding capabilities, utilizing the four sides and lid to make a loud and proud statement about your unique brand.
Calyx Creative is our in-house team of designers with expertise in branding and design for the cannabis industry. Our team's eye-catching designs leave a lasting impression on your customers, while adhering to the parameters of compliance rules and regulations on packaging creative. Check out other ways Calyx Creative can help your brand stand out and reach out to our team to learn more.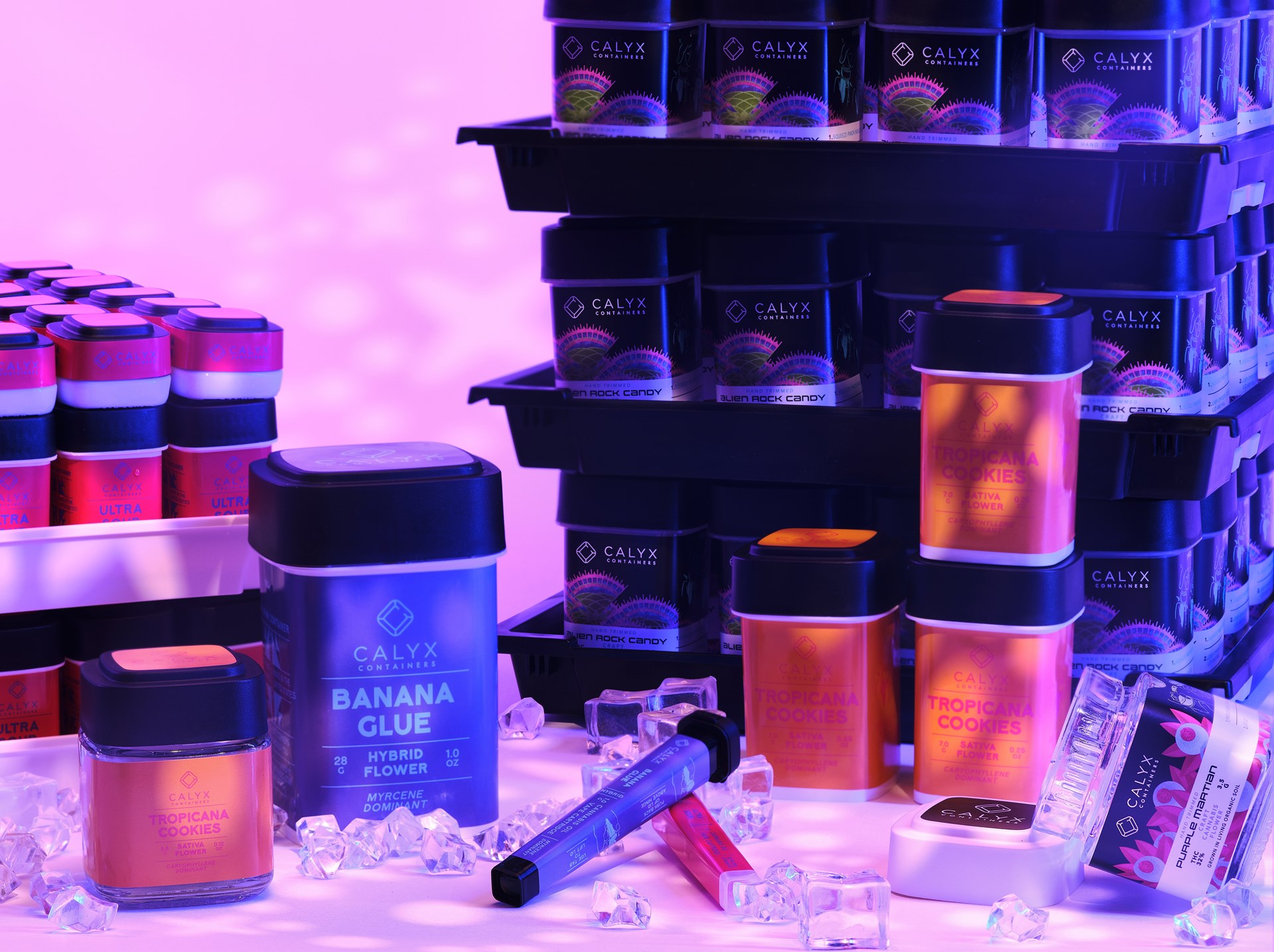 Streamlined Solutions Take the Stress out of your Supply Chain
Calyx packaging and services are built to streamline your operational needs. Say goodbye to the headache of juggling multiple vendors handling packaging sourcing, branding, label design and printing. We understand the operational pain points and time sensitivity of your business. 
We leverage a U.S.-dominant supply chain, manufacturing our plastic Drams in the U.S. and shipping domestically. Because of this, we are able to deliver on shorter lead times and consistent, reliable communication on the status of your shipment.
Calyx offers streamlined workflows and processes to keep you on track for the next sales cycle. When we deliver your containers, they arrive clean, uncapped, labeled, and ready to fill so you can focus on what matters most, putting out high quality products for your community.
No matter your needs, our team is here to help you make a positive impact on your customers. Set your business up for success this season by reaching out to us via live chat, phone, or email.
Contact Calyx Containers
(617) 249-6870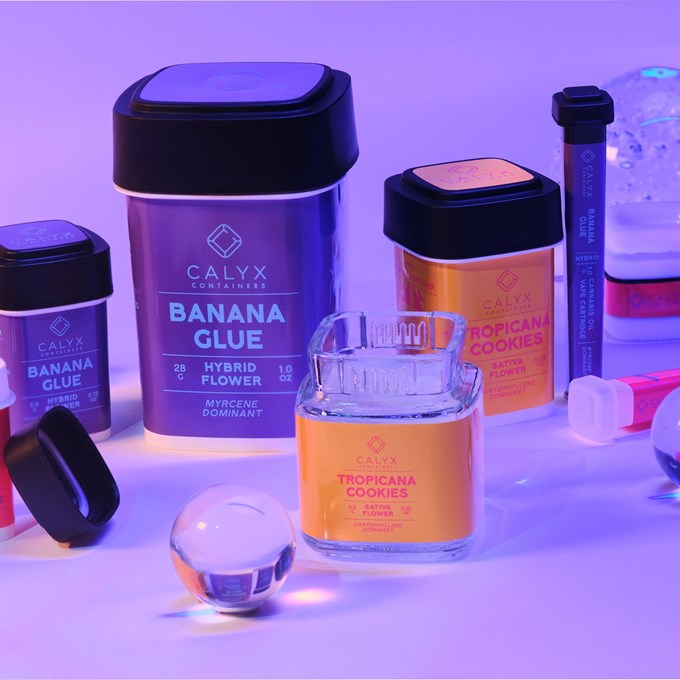 Looking for a premium packaging provider? We've got your cannabis covered.