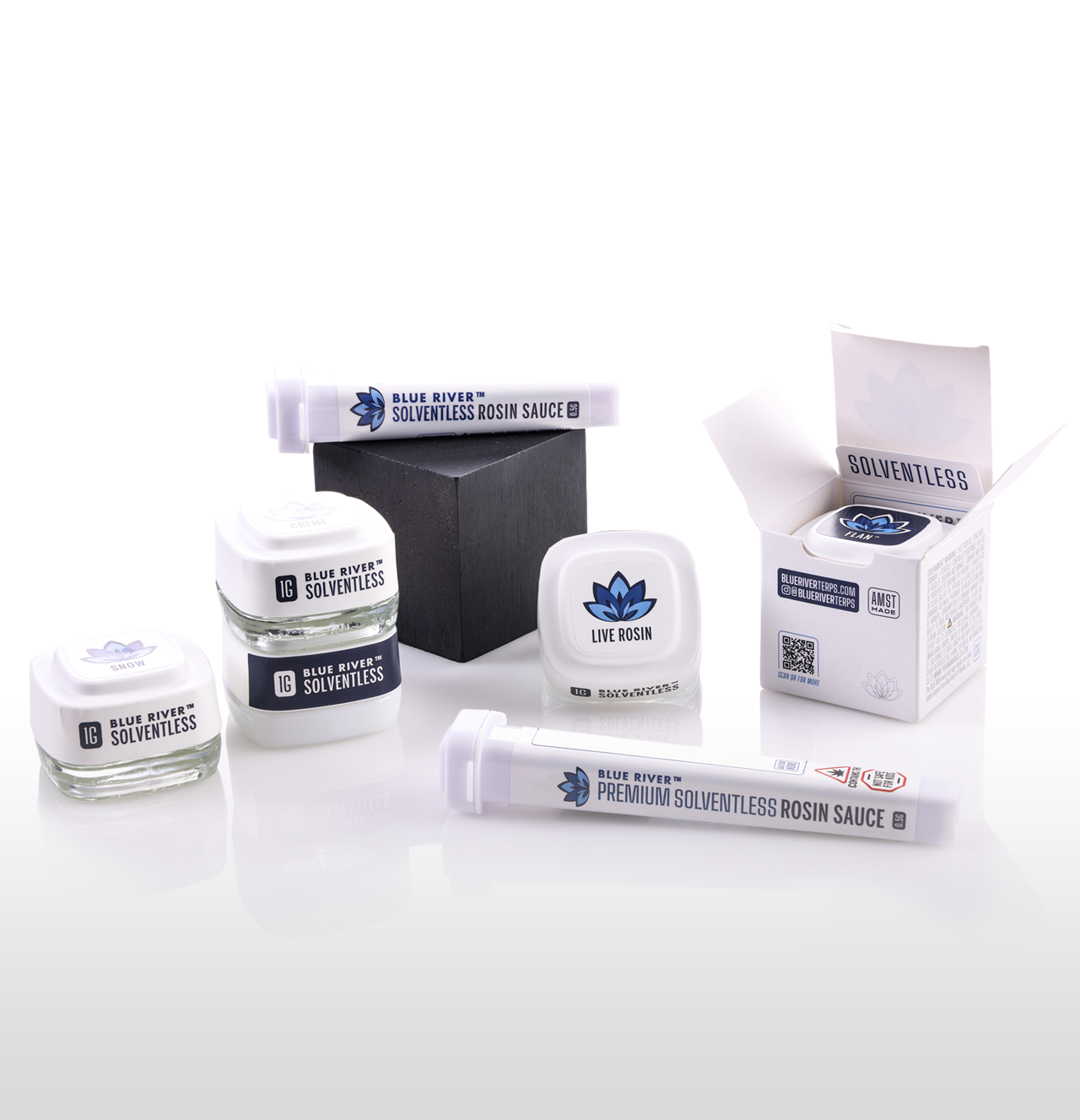 Back
Benefits of an End-to-End Packaging and Design Experience
Businesses that work with end-to-end partners can see improvements on a number of levels. With a streamlined packaging, creative, printing, and labeling partner like Calyx Creative, you work with a single team of industry experts dedicated to your brand.
Back
Benefits of an End-to-End Packaging and Design Experience
Stay in touch!
Join our email list to receive Calyx content & product updates.
Your brand is what gives your company life.
Visual branding is how customers identify your products and services. It also impacts brand loyalty and seriously influences your reputation in the market. 
Branding is highly strategic and goes beyond selecting colors, fonts, and logos. Every visual element should fold into a customer experience that captures and excites all senses. As a cultivator or dispensary managing grow operations, you might feel that creating a sensory experience through product quality alone is enough. However, a trustworthy and identifiable product should be thoughtfully branded from top to bottom to deliver real business benefits in addition to a great high.
In an industry that seeks to elevate the holistic human condition and enhance the human experience, branding and packaging speak volumes.
Packaging is the Silent Salesperson on the Shelf
It's no surprise that 72% of American consumers say their purchasing decisions are influenced by packaging design. A well-designed package naturally draws the eye of the customer and, once in their hands, builds genuine excitement and curiosity about the product inside. Your physical packaging and creative are responsible for delivering the first impression to potential customers, so put them to work!
Think about the most iconic brands you know–Nike, Apple, Hershey, and beyond. The distinctive shape, placement, and personality of brand elements on their packaging sit in the subconscious minds of consumers and leave an impression long after their first purchase. By sight, customers can identify each of these brands' products–even in the absence of key brand elements.
But what makes your product discernable from any other cannabis product? Cannabis customers generally sort their options by testing data, strain type, terpene profile, and–you guessed it–brand. When comparing selections on a shelf or images on a digital menu, brand recognition has a high potential to effectively attract buyers and build loyalty.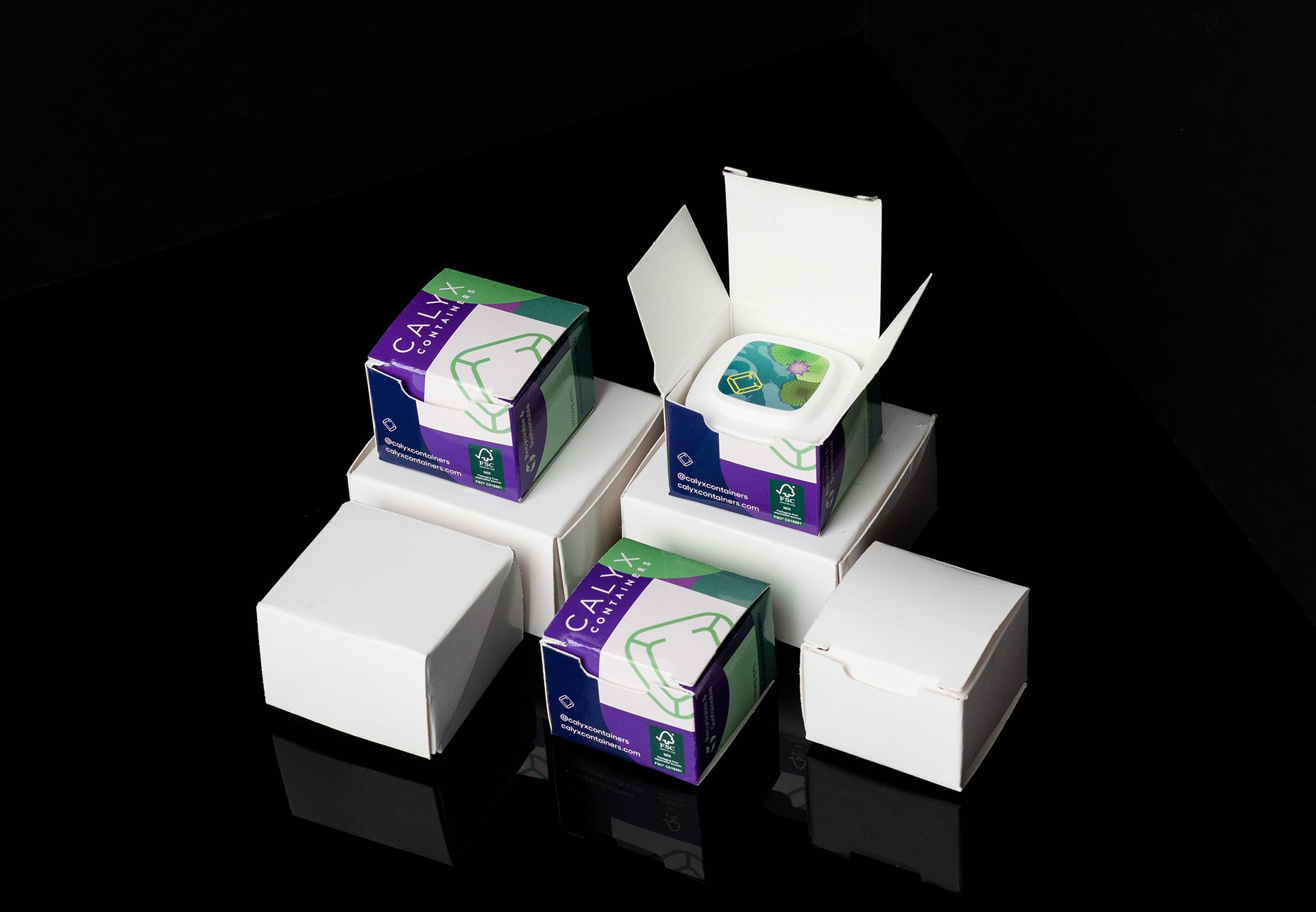 Streamlining Packaging, Label Design, and Printing
The problem that most businesses face is finding a streamlined way of sourcing packaging and designing and branding its exterior. Working with multiple partners convolutes your process and draws out the timing of research, approvals, and fulfillment. While you focus on cultivating and delivering top-tier cannabis, the last thing your business needs is unreliable overseas packaging holding up your product sales or a packaging design that puts you in hot water with your local compliance regulations. 
So how does a cannabis company get a leg up in a market saturated by rules, restrictions, and growing competition? 
The solution: get with a company that understands these conditions and maintains an end-to-end supply chain, from containers and creative to labels and boxes, and has the design flair for developing visuals that stand out on the shelf. 
Cannabis businesses will often buy containers first, then bring that packaging to separate design firms and labeling companies. Or, they order their labels online to keep costs down and manually apply them in-house, draining their day-to-day operations.
Calyx is a packaging company, first and foremost. We understand operational pain points and time-sensitivity of our customers' businesses. Paired with a Creative Team that acts as a flexible agency partner, Calyx offers streamlined workflows and processes to keep you on track for the next sales cycle. When we deliver your containers, they arrive clean, uncapped, labeled*, and ready to fill.
Calyx Creative
Businesses that work with end-to-end partners can see improvements on a number of levels. With a streamlined packaging, creative, printing, and labeling partner like Calyx, you work with a single team of industry experts dedicated to your brand. 
Our Calyx Creative team has extensive industry experience in creating compliant and on-trend packaging designs. Unlike traditional agencies and design houses, Calyx has expert knowledge of compliance regulations and design requirements, which speeds up your state's approvals and can eliminate unexpected delays in fulfillment.
There's a deep-seated passion for cannabis in every member of the Calyx Creative team, which is essential to developing a unique creative vision that stays fresh and relevant in our space. Because cannabis is what we do, we can bring your design to market faster than an agency or freelancer who's unfamiliar with our industry's branding trends and ever-evolving legal requirements–not to mention working with us is more cost-effective than outsourcing to an agency or design firm.
"What has made our experience with Calyx Creative so beneficial is working with our assigned designer. We have worked on five projects with our Calyx designer who knows our brand aesthetic inside and out. She is always able to make recommendations that fit within our brand's vision and budget. Not only that, she is able to identify our changes and revisions before we even tell her. We are very grateful to have a designer who understands our brand and is able to help us bring it to life."
-Jill Gilpin, Classic Roots Farm
30% of businesses report an increase in revenue when they level up their products' packaging, and reconsidering packaging and label fulfillment should be a top priority for cannabis businesses looking to gain an edge on their competition.
Standing out from the crowd (or on the shelf) can be as easy as one inquiry or sample kit. 
*Label printing and application services are optional but suggested for maximum efficiencies.