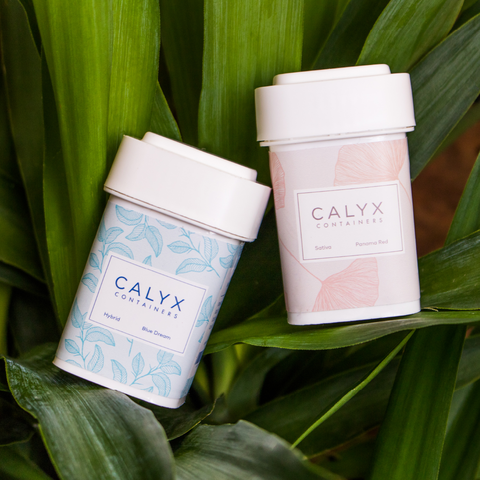 Back
How US-Based Packaging Fulfillment Can Promote Sustainability in the Cannabis Industry
U.S. based cannabis packaging fulfillment can reduce environmental impact, promote sustainability, and offer customers reduced lead times. Learn more by reading our blog!
Back
How US-Based Packaging Fulfillment Can Promote Sustainability in the Cannabis Industry
Stay in touch!
Join our email list to receive Calyx content & product updates.
Learn How US-Based Cannabis Packaging is a Step in the Right Direction for Sustainable and Ethical Business Practices

Consumers are becoming increasingly aware of how and where products are made. Sustainable and ethical business practices are a key factor for cannabis consumers when deciding on a brand or dispensary to give their business to. While many assume the cannabis industry is more environmentally friendly than most, current practices make it far from a sustainable industry.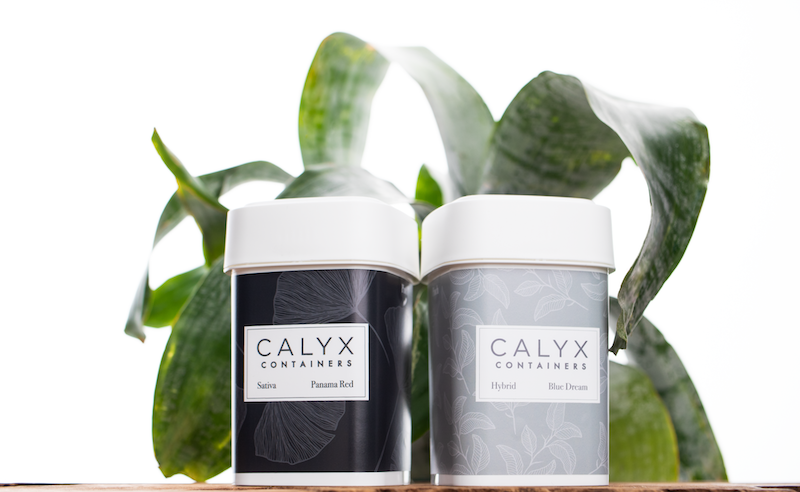 International Supply Chains
One of the main contributing factors to the cannabis industry's environmental impact is internationally-manufactured cannabis packaging. When produced overseas, emissions levels increase drastically. To add onto this impact, cannabis packaging is often plastic made for single use that eventually ends up in domestic landfills or exported as waste to other countries.
While sourcing internationally is understandably a cost-effective, common business decision, there are ways to alleviate an organization's contributions to an already exacerbated system. Cannabis packaging manufactured domestically significantly limits the environmental impact of overseas shipping and above all, creates a more resilient supply chain for your organization.
Calyx Containers' US-Based Fulfillment
Calyx Containers offers cannabis businesses in the United States and Canada an alternative to sourcing overseas. We leverage a US-dominant supply chain, which can cut the travel time and distance needed for packaging to get from a manufacturing facility to you. Calyx products are mindfully manufactured using sustainable practices and materials to limit the amount of waste and emissions generated as an organization.
Our products do address environmental concerns beyond international sourcing. Strict compliance regulations around the requirements of cannabis packaging directly contribute to our industry's environmental impact. States and regions that mandate tamper-evident seals, child resistance, or opacity encourage additional plastic, generating additional waste. Calyx Containers' packaging and inventory management systems adhere to these packaging regulations while adopting new ways to innovate.
Calyx products are manufactured using:
Zero material waste manufacturing, which uses the least amount of resources possible for lids, plastic bases, and FEP liners.

A one shot, bi-injection molding process for lids that reduces energy usage and manufacturing time.

Polypropylene plastic for Dram bases and lids that are 100% recyclable.

Proprietary resealable lid technology to increase the cannabis product's lifespan and promote reusability

An organic additive that enhances the speed of microbial decomposition if the plastic container does end up in a landfill
Above all, our US-based fulfillment capabilities can alleviate a business' dependency on a fragile and volatile global supply chain. Our US-dominant supply chain allows us to deliver reliable shipping and shorter lead times to our customers.
Establishing a reliable, domestic supply chain is especially important in the current climate where international networks are seeing frequent and lengthy disruptions as a result of the ongoing pandemic.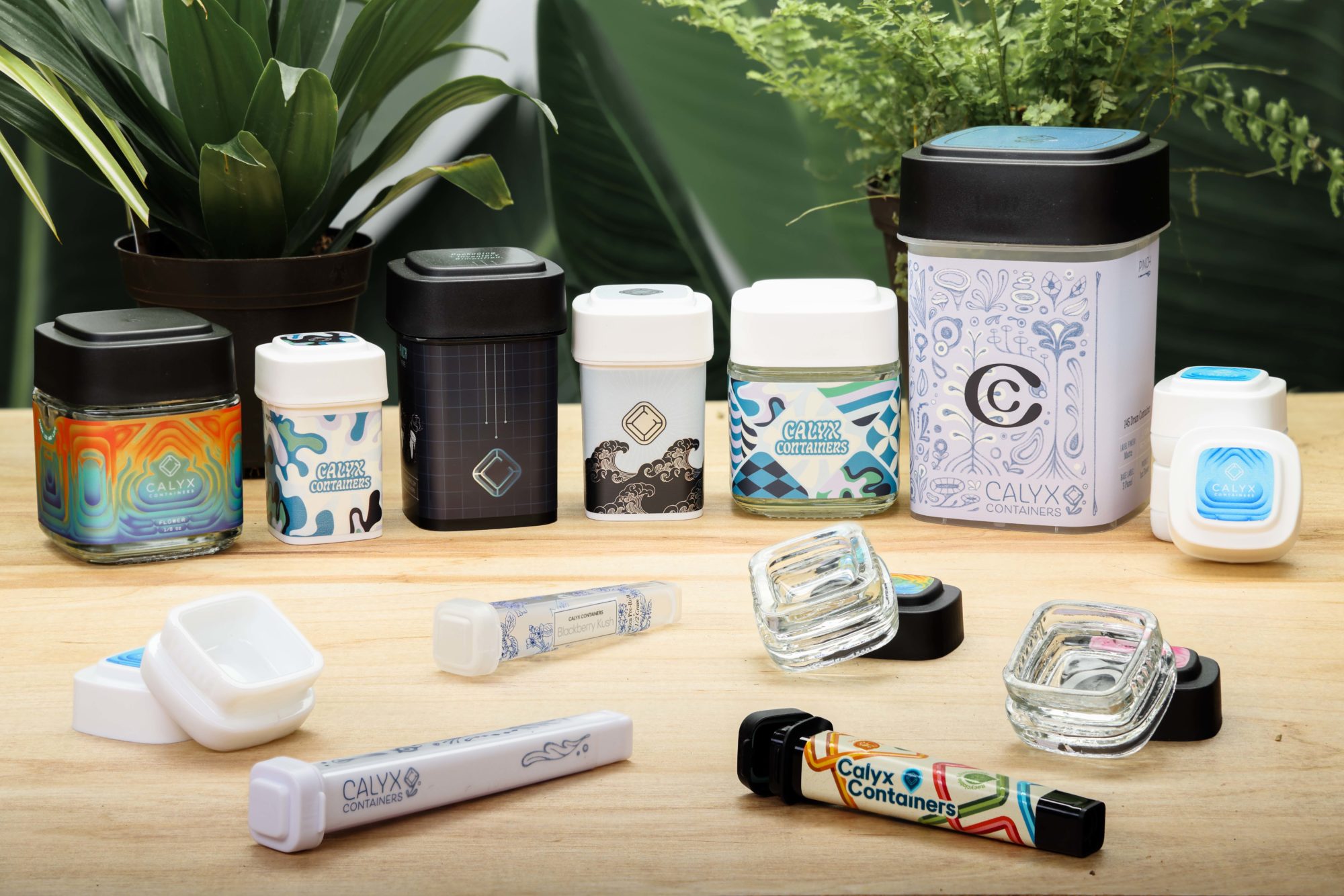 Calyx Containers
Consumers are looking to spend their money with brands that share their values. More than a third of global consumers are willing to pay more for products that are produced ethically and sustainably.
To accommodate this increasing demand for sustainable options — especially in the ever-growing United States and Canadian cannabis industry — growers, distributors, and dispensaries will need to make conscious decisions to transition to more sustainable business practices.
Calyx Containers provides cannabis packaging that reliably ships from the United States, providing benefits such as shorter lead times and lower emissions.
Whether you are looking to learn more about our cannabis packaging solutions or you're ready to place an order, set your business up for success by reaching out to us.
Contact Calyx Containers:
info@calyxcontainers.com
(617) 249-6870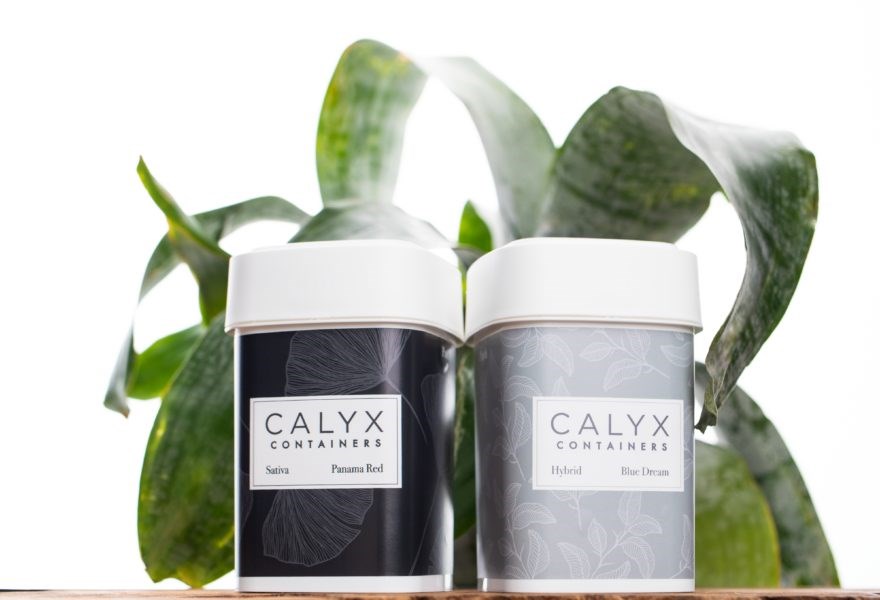 Keep up to date on the latest in cannabis packaging.