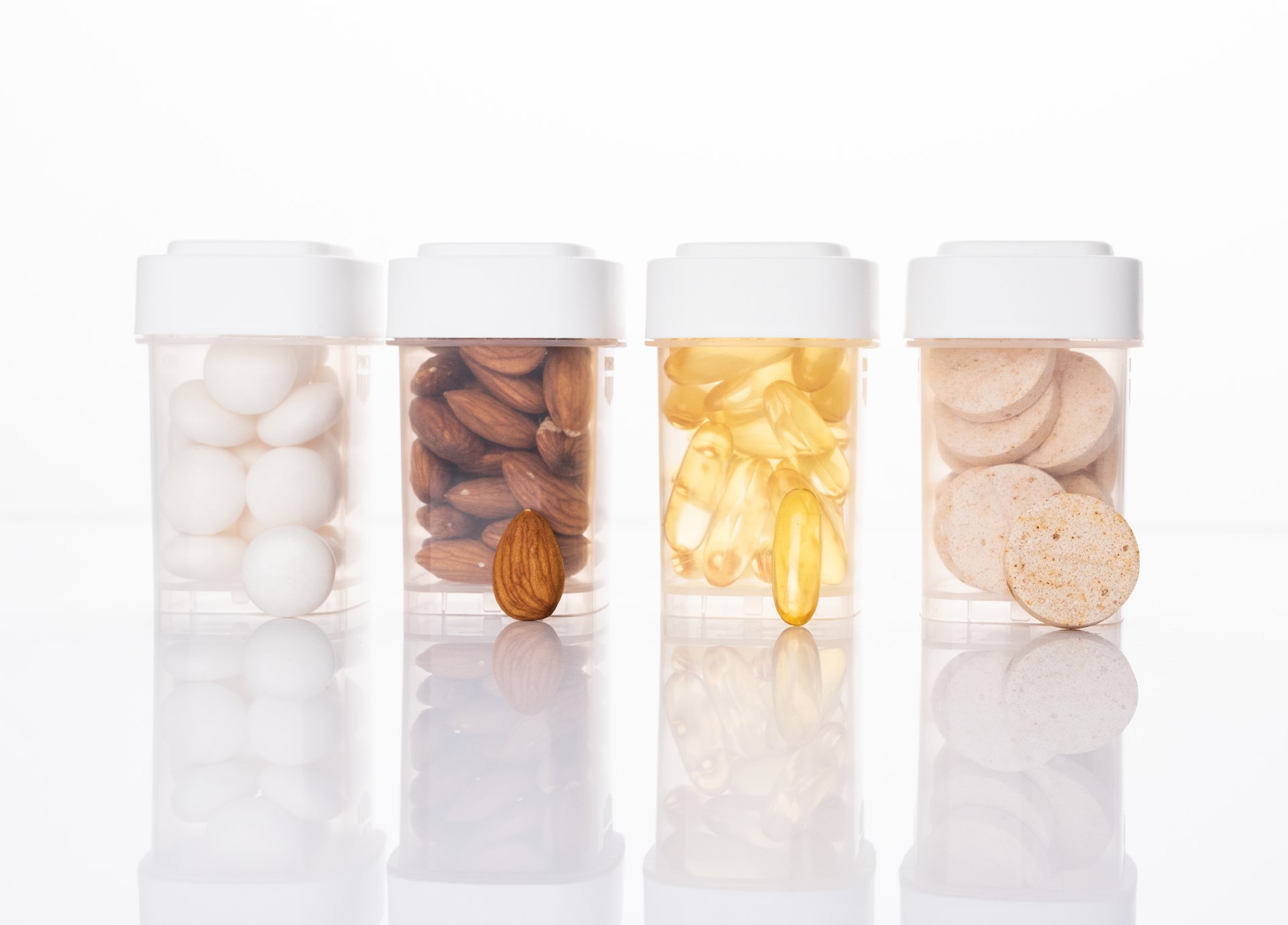 Back
Reusable Packaging and the Cannabis Community
Reusing your cannabis containers is a great way to reduce our community's overall impact on the environment! Learn more about the history and benefits of reusable packaging.
Back
Reusable Packaging and the Cannabis Community
Stay in touch!
Join our email list to receive Calyx content & product updates.
Humans have been reusing containers since the beginning of time. But with the development of single-use plastics in the 1960s, consumers became accustomed to tossing product packaging after one use. 
Now, with the onset of the steady stream of plastic from all industries increasingly impacting ecosystems, consumers can do their part by committing to sustainable habits such as reusing and recycling products.
The History of Reuse
The Ancient Greeks used clay containers called amphoras to transport oil, wine, fruits, and other food products across cultures and continents. Anthropologists found markings on these containers that showed the Ancient Greeks refilled amphoras, signifying the lifecycle of a jar as it was filled and moved from owner to owner.
The Romans used amphoras in a similar way to the Greeks, however, they added a modern spin: lids! In storing preserved fruits, the Romans would seal these jugs with clay or resin stoppers to maintain the quality of the preserves.
Much like how Rome wasn't built in a day, neither was our modern bottling system.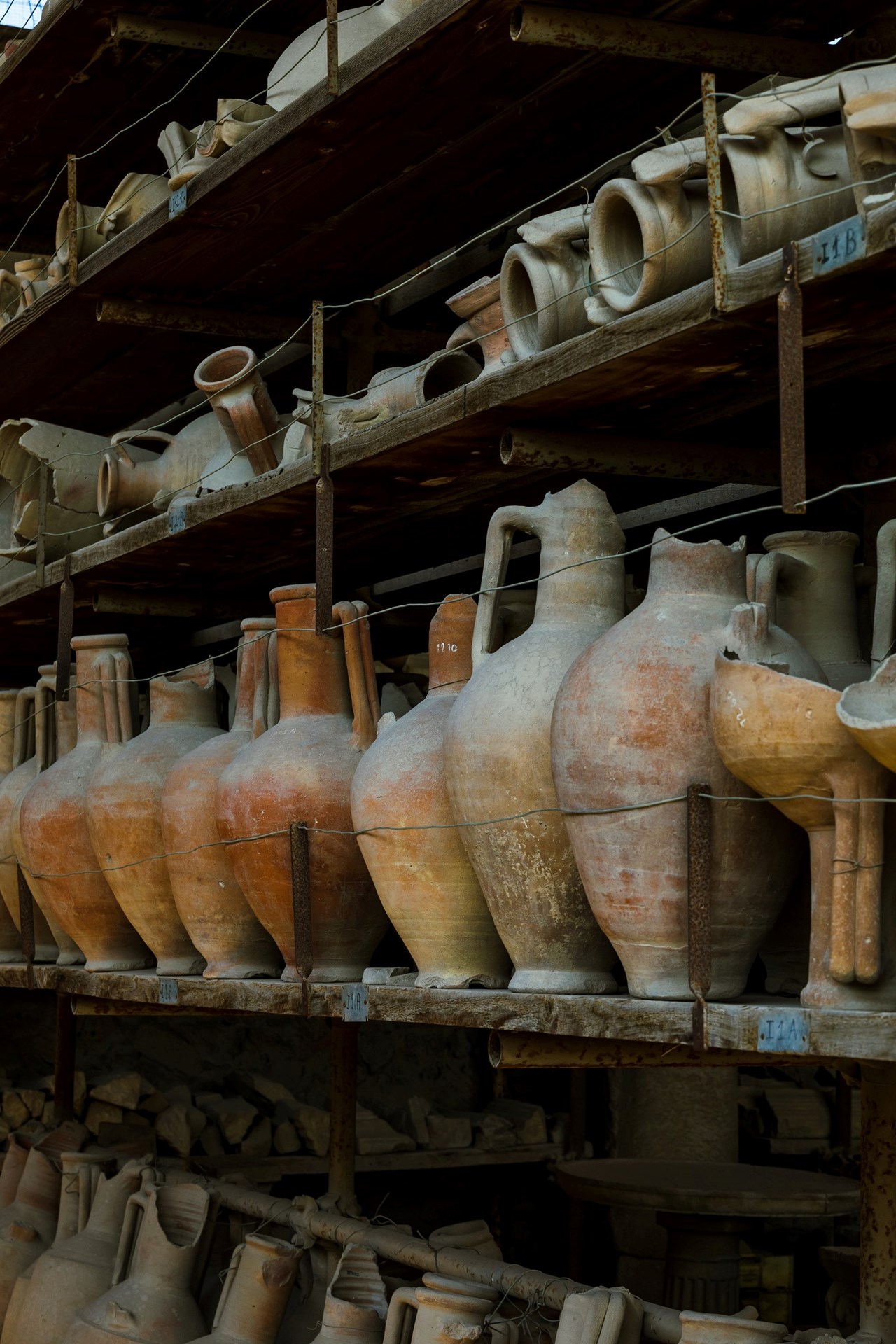 Photo by Thomas Bormans courtesy of Unsplash
From Clay to Glass
The reuse of glass bottles has been around since the 18th century. Glass was expensive back then, so buying new bottles and discarding them after one use wasn't an option. In the mid to late 1700s, businesses began to trade cash or goods in exchange for new and old bottles. And so the bottle deposit was born. 
By the 1800s, the demand for glass was outpacing the supply, so manufacturers came up with the idea of returnable bottles. Under this system, bottles were considered the legal property of the bottler, and customers were obligated to return them to the bottler for refilling.
However, rather than returning these handy glass bottles, most households decided to keep their bottles to themselves. Their material, size, and shape were perfect for at-home preserving and storage.
John Landis Mason added to the reusable glass industry by inventing the Mason jar in 1884. Thanks to his creation, the art of food preservation was forever changed, and he paved the way for future creators to experiment with resealable lids. When durable plastics were introduced to consumers, the popularity of glass containers diminished, but the ideal of a resealable lid evolved.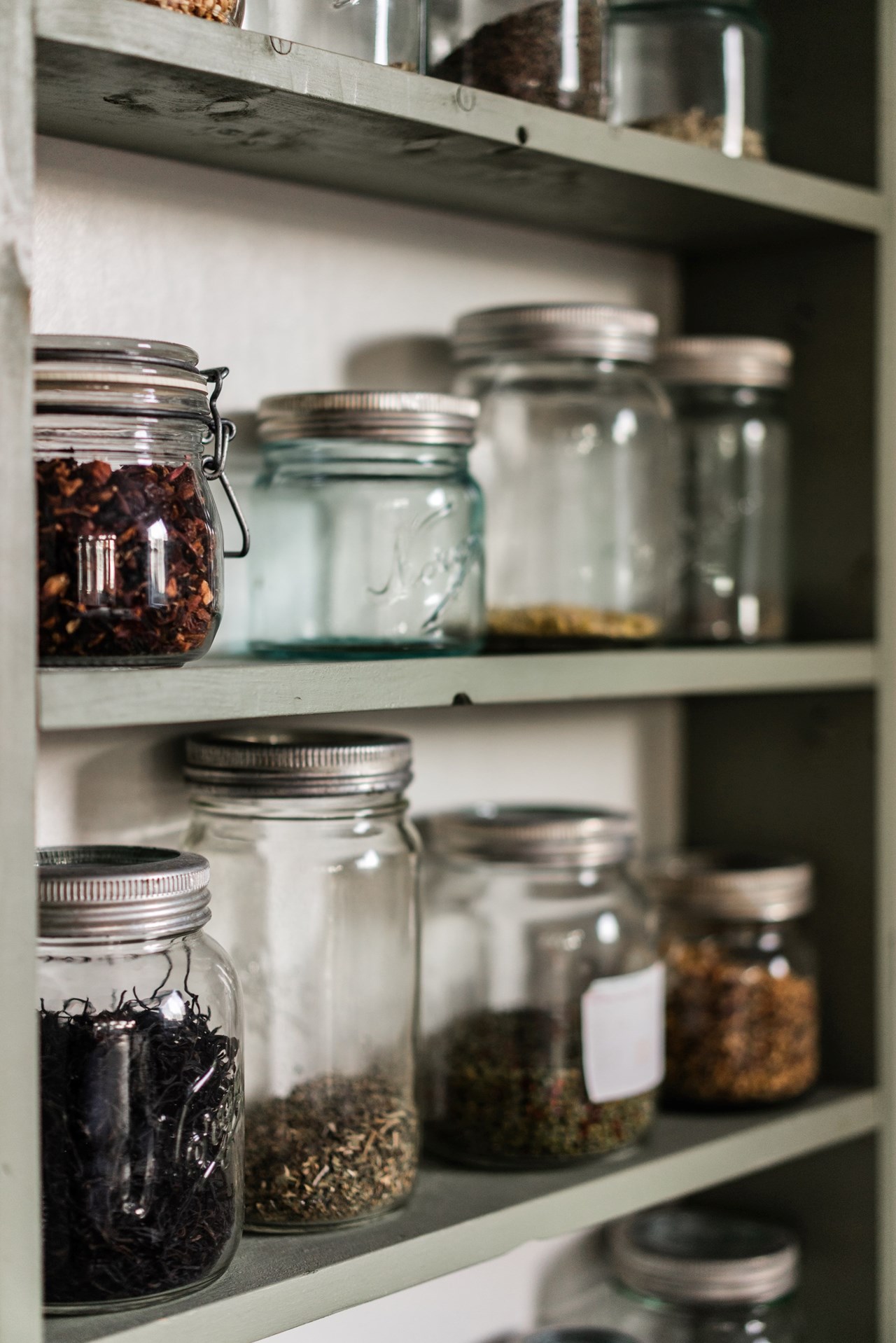 Photo by Ehud Neuhaus courtesy of Unsplash
Plastic Tupperware Changes the Game
In 1946, chemist Earl Tupper created lightweight, durable plastic containers inspired by the seal-tight design of paint cans. This "featherweight" and "pliable" material was designed to make food storage a breeze.
Modern Day Reuse
With the spike in consumerism across all industries, humans have become increasingly dependent on single-use products. Now, mindful consumption has prompted businesses and customers to consider alternative ways to manage their packaging waste. 
While about 76% of Americans say recycling helps consumers feel better about all the stuff that is purchased on the regular, at least 30% are not confident that waste is actually being recycled. The mantra goes, Reduce, Reuse, Recycle, with the latter coming in last for a reason. 
Knowing that we can't simply recycle our way out of this global crisis, and rethinking how we manage our packaged products are crucial steps in reducing the amount of waste produced by our industry.
Reusing packaging products at home keeps waste out of landfills, making this option more preferable than recycling. It avoids emissions that would result from the production of a new product and delays emissions associated with reprocessing materials for recycling. A would-be disposable container is given a new purpose.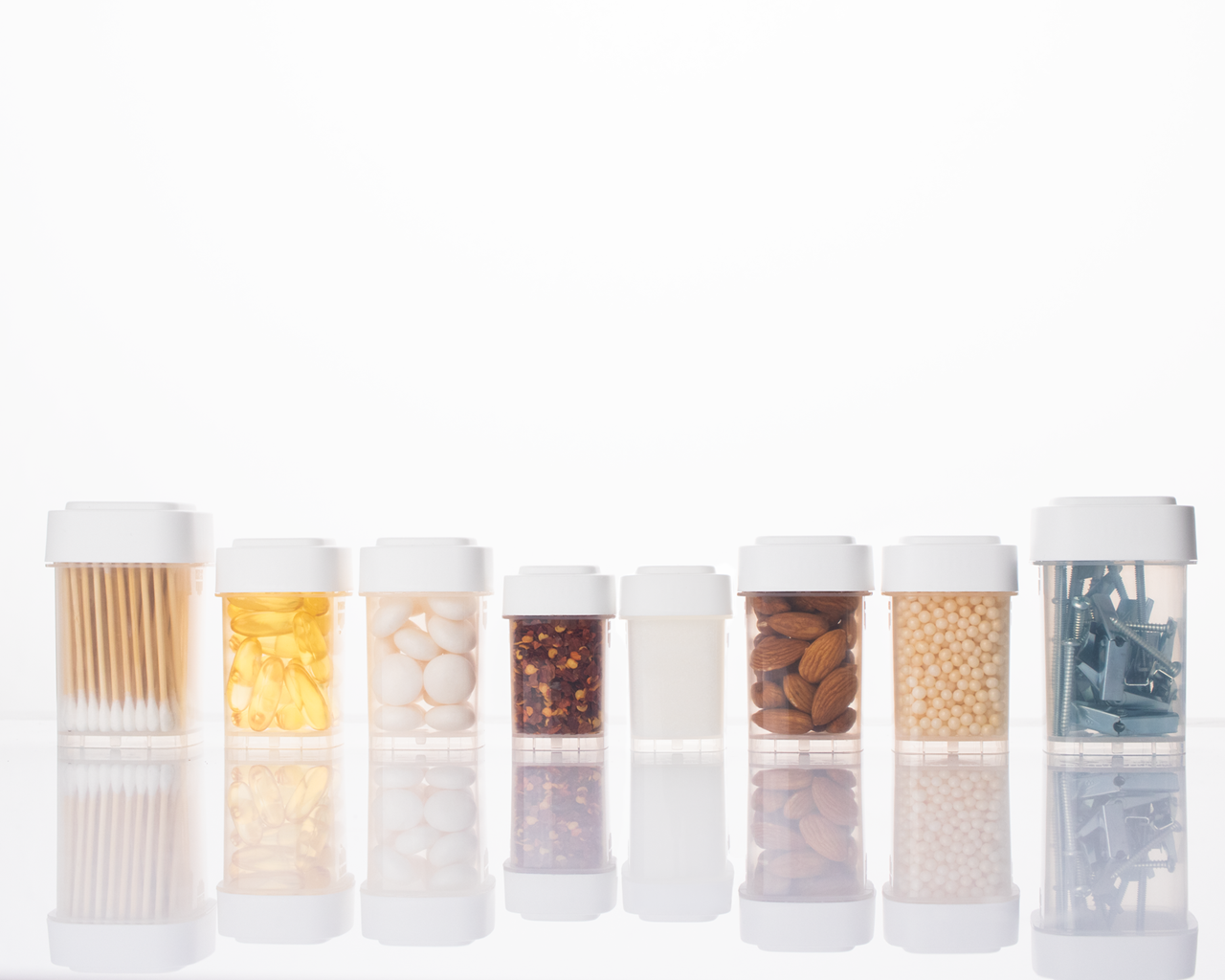 Reusing Your Calyx Containers
Much like the Ancient Greeks and manufacturers of the 1700s, Calyx Containers creates packaging that is meant to be reused. 
Our plastic drams and glass jars are resealable and durable enough to withstand multiple uses. Many consumers that purchase cannabis in Calyx packaging end up using these containers long after the original product inside is gone. How they repurpose these containers is boundless, but the general feedback is that consumers use our packaging for more cannabis! 
Calyx packaging offers a tight reseal thanks to our bi-injection lid and gasket technology. Additionally, our plastic drams feature a UV-blocking base which is optimal for products that need to be stored in a controlled internal environment. Calyx glass jars are also optimal for reuse, as these products have been tested by a third party to retain moisture and regulate oxygen ingress after multiple openings*.
Our product suite includes containers of various sizes, so consumers can get creative in how they reuse them to store products at home. From toiletries in bathrooms to travel sized storage for their next flight, from plant propagation to cooking ingredients. Both Calyx glass packaging and plastic packaging are food-safe, and are additionally dishwasher-safe. So why not give them a rinse and incorporate them into your weekly meal prep?
For consumers looking to minimize their cannabis consumption's impact on the environment, Calyx packaging is not only reusable and recyclable, but they are also mindfully manufactured with minimal waste.
#WanaReuse Your Containers?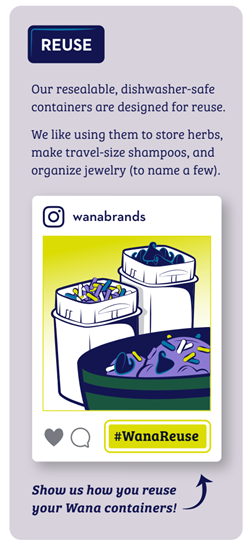 Our partner, Wana Brands, invites the cannabis community to reuse their containers and keep a lid on packaging waste.
Wana products can be found in dispensaries across the United States, so go pick some up.... and then give these containers new life!
We asked our Calyx team how they repurpose their empty containers, and we got a lot of creative examples:
Organized home office supplies
Convenient herb and spice storage
Take your pills and/or vitamins on the go
Plant propagation 
Growing new cannabis plants (or any plants)
How will you reuse your Calyx container? Tag us @calyxcontainers to share your thoughtful and creative solutions. 
Looking for a sustainable packaging solution?
Contact Calyx Containers:
(617) 249-6870
*Our packaging maintains peak performance for up to 16 closures.