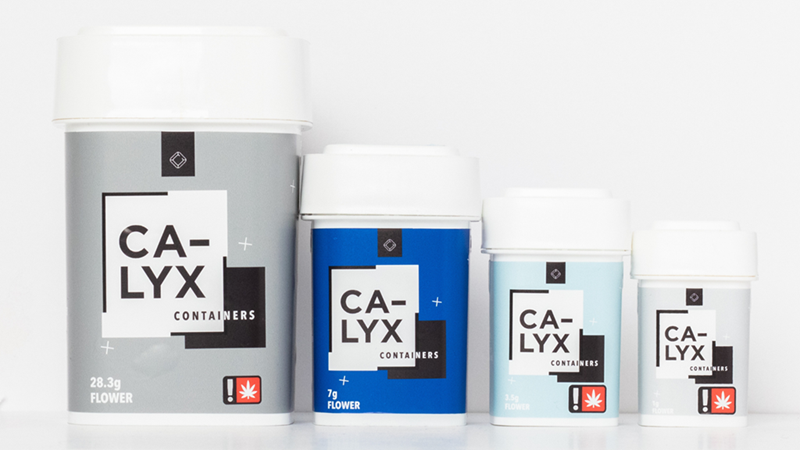 Back
Reliable Cannabis Packaging: The Calyx Dram
Cannabis containers for dispensary retailers come in all shapes and sizes. The Calyx Dram is our flagship product, and the first square container on the market! This weed packaging solution is compliant, sustainable, and customizable for your brand's needs. Calyx has your cannabis covered.
Back
Reliable Cannabis Packaging: The Calyx Dram
Stay in touch!
Join our email list to receive Calyx content & product updates.
Calyx Containers' Dram packaging solutions are designed to preserve cannabis, minimize waste and optimize inventory management, so you can focus on building your brands. Learn how the Calyx Dram keeps your products fresh and customers happy.
Calyx Drams Come in Four Sizes
Our plastic Drams are available in four different sizes for any cannabis quantity —15D, 25D, 45D, and 145D—so they can perfectly accommodate flower, a variety of edible products, or prerolls. 
For packaging flower, our sizing breaks down to:
15D = 1 - 2 grams 
25D = 3.5 - 5 grams 
45D = 7 - 10 grams 
145D = 28 grams 
To gauge sizing for other types of cannabis products: Our 45D can hold up to 30 gummies. The 145D, our largest container, is five inches tall and three-and-a-half inches wide making it ideal for bundles of 1 gram prerolls, baked goods, and even infused ice cream. To learn more about Dram sizes and packaging capabilities, check out our sizing FAQs.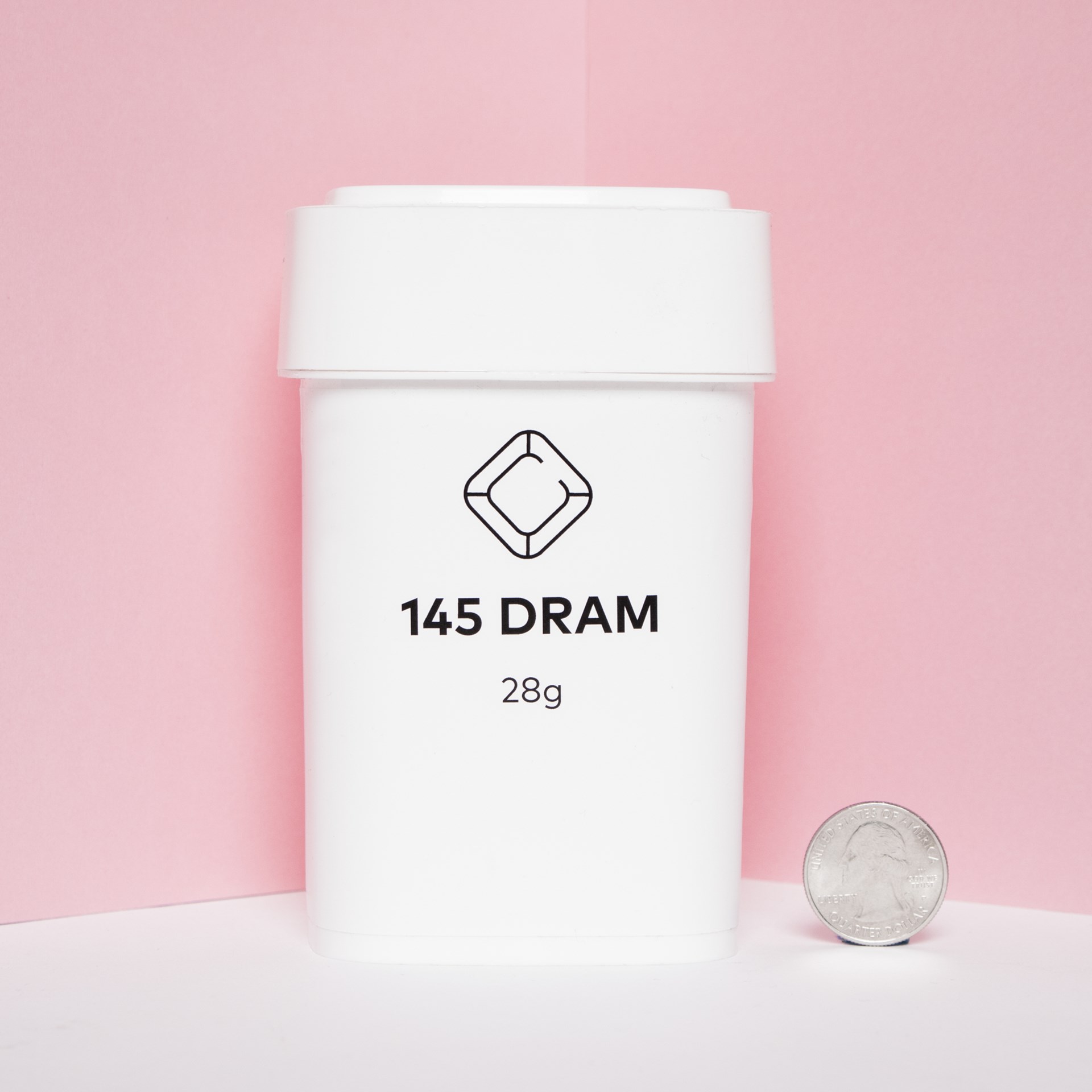 Top Tier Freshness for Your Top Tier Cannabis Products
The Calyx Dram is engineered to maintain terpene and cannabinoid retention. Drams are equipped with resealable lids that feature a bi-injection mold gasket that mitigates oxygen ingress and controls moisture levels for optimal cannabis storage. Whether your product is waiting to be transported to retail, or if it's waiting on a customer to come along and take it off the shelf, our containers ensure that what you package is always what you sell. 
The Drams are hermetic and meet the performance metrics needed to obtain a categorization of "Tight," the highest possible rating under USP 671 Method 5 standards. This independent third-party shelf-life testing concluded that the Drams have a moisture loss of <1% over 30 days. This exhibits a minimal change in the container's internal micro-environment, while shelf-life testing of industry competitors shows a 5-8% moisture loss in the same time frame.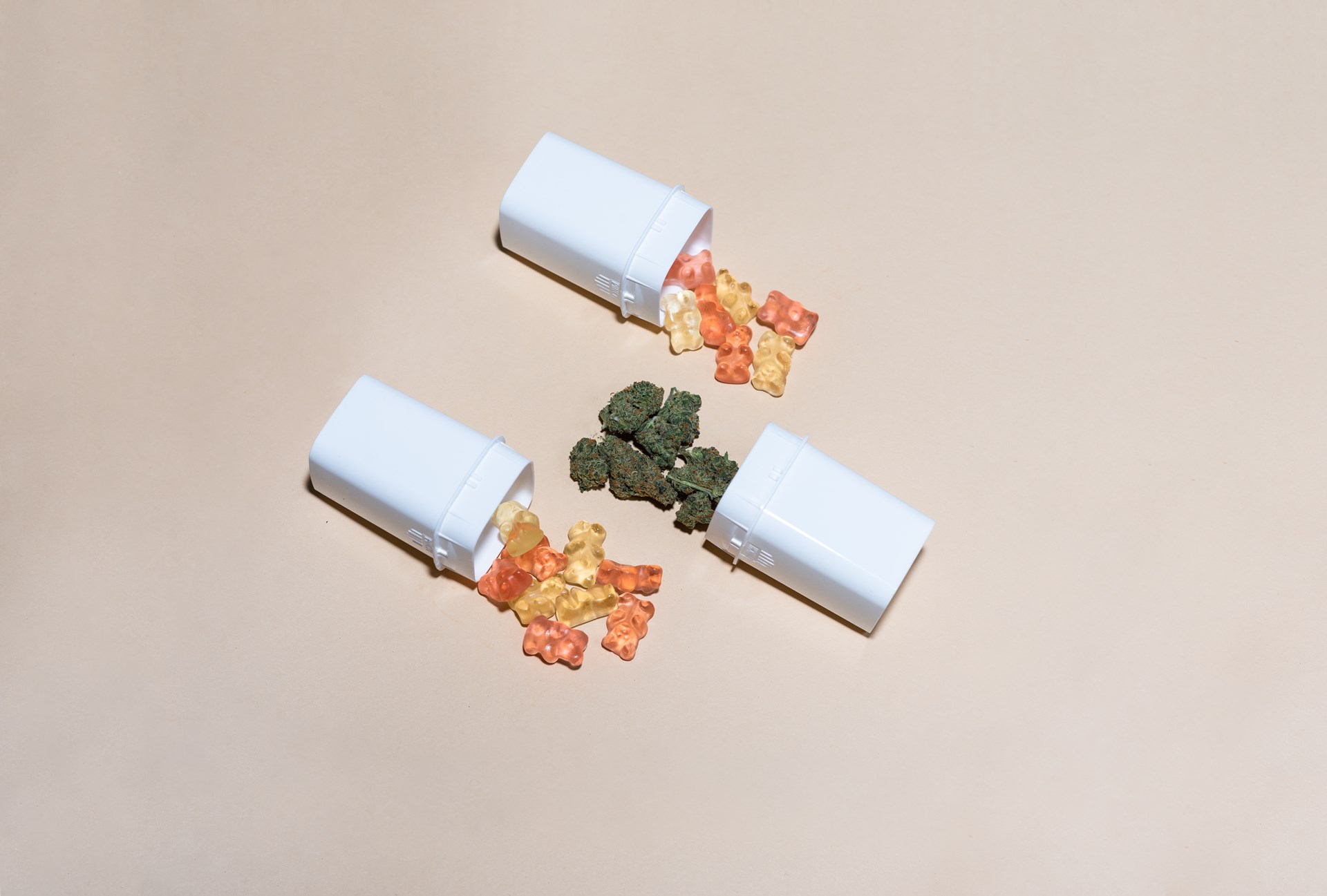 Increase Operational Efficiencies to Save Time + Labor
Our modular tray frames and inserts are designed with dispensary inventory management in mind, so teams can keep track of every package from operations to retail. Our Dram containers lock securely into their corresponding inserts and stay perfectly upright during filling, weighing, and retail operations. Calyx inserts are designed to snap easily into trays to streamline transporting and stacking batches of product. 
Our numbered inserts are also self-counting, which eliminates the added effort of manually counting stock—a daily workflow susceptible to human error. All inserts start with the number zero in the first slot. That way, budtender team members can look at the last number on display and immediately see how many units are left in each tray.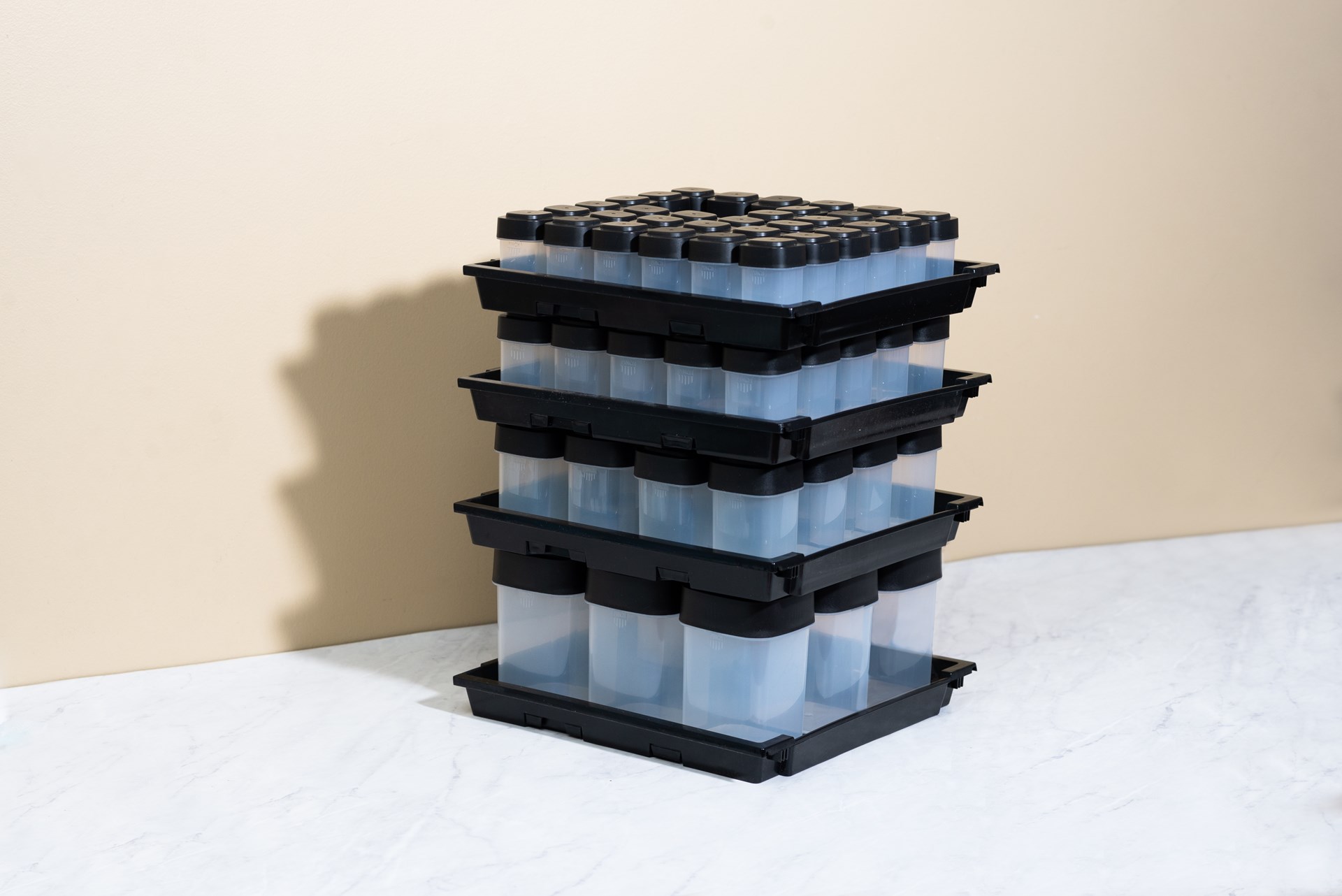 Calyx Drams + the Cannabis Industry Environmental Footprint
Calyx packaging is designed to be reliable, resealable, and easily recyclable. Our Dram containers are made with food-grade safe polypropylene so they can be tossed into single-stream recycling or reused as personal storage. 
Polypropylene (PP) is a tough number five (#5) plastic that is widely used in consumer goods. Food-grade polypropylene is the desired standard for cannabis packaging. This means that the plastic container won't contaminate the food items (or in this instance, your cannabis products) with chemicals. If the packaging doesn't leach chemicals into the food, it won't leach chemicals into the ground if it finds its way into a landfill.
Another benefit of Calyx Drams is that our labels are recyclable too. The white and clear labels are also made of polypropylene so they can be recycled right alongside their plastic containers—no removal necessary. 
As mentioned before, Calyx uses bi-injection molding to manufacture our lid and gasket seal in the same mold. Injecting the gasket seal into the mold rather than die-cutting a liner seal from another material, eliminates waste and saves time and energy. The gasket seal is also compatible with polypropylene to be recycled with the container. 
Calyx Drams Are Easy to Open + Are Child-Resistant
Calyx containers are Child-Resistant certified, while still accessible for adults. We use a pinch-and-pull opening mechanism on our containers, making them tamper-proof by children or animals while still being easily opened by medical consumers. Traditional packaging utilizes a push-down-and-twist method that can be difficult for certain patients with dexterity limitations, making our Drams an innovative solution to this problem.
Build Your Brand on Calyx Drams
Calyx containers are completely brandable in innovative and unique ways. Our packaging utilizes the square shape to leverage four sides and the lid to display your custom brand elements. 
Calyx Creative is an in-house team of designers with expertise in branding and design for the cannabis industry. Eye-catching designs help brands stand out while adhering to compliance rules and regulations on packaging design. Check out other ways Calyx Creative can help your brand packaging needs and reach out to our team to learn more.
As a Calyx Creative client, you will work directly with our team to ensure your final product meets your expectations and fulfills your brand's needs. The process is entirely collaborative, including discovery conversations, live presentations, and multiple feedback loops depending on the scope and scale of the project.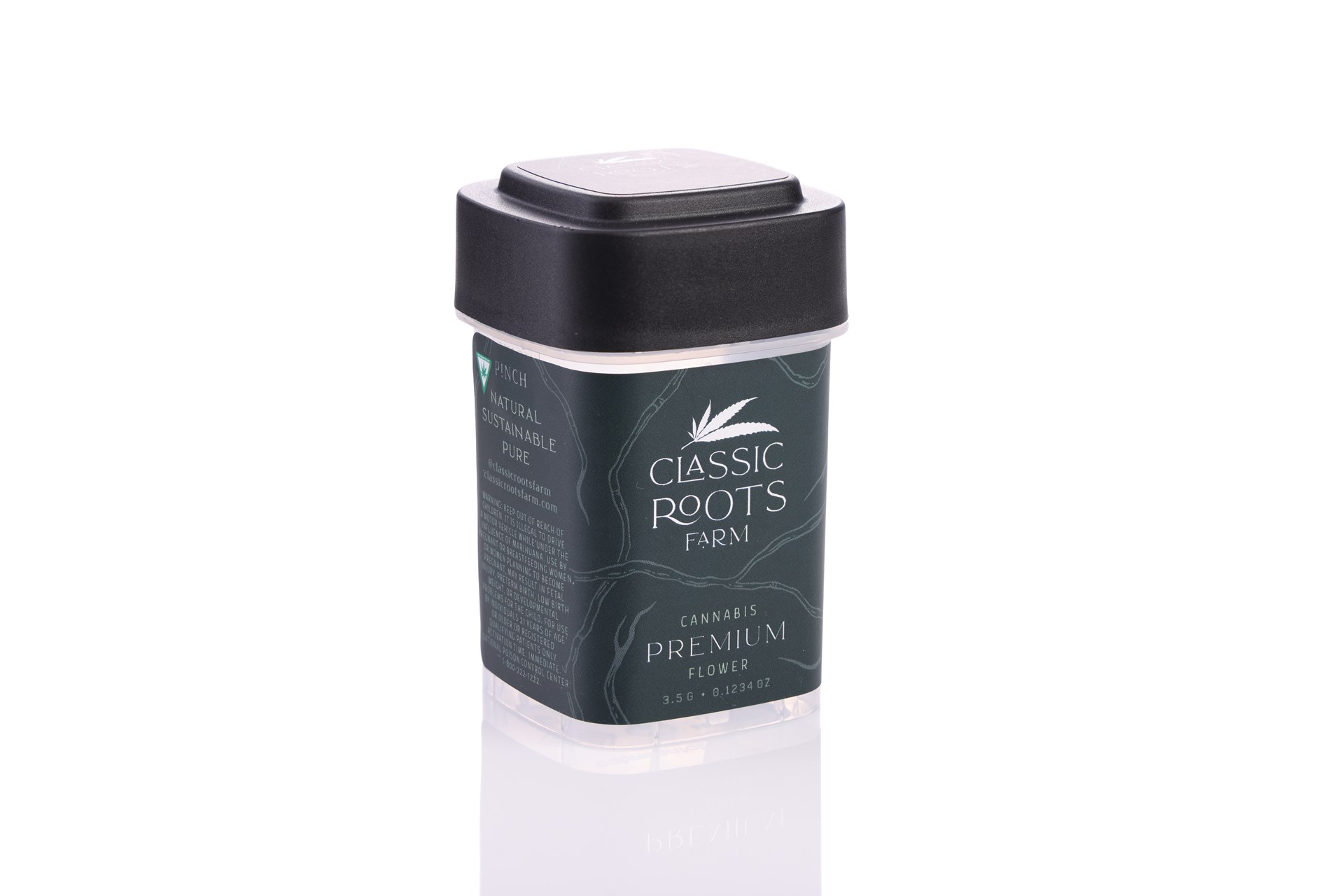 "Since we have started with Calyx, we have designed 5 projects together, and it has always been a seamless process. From the very first iteration, the Calyx team completely understood our initial ideas and was able to easily turn them into a comprehensive design. From there, communication and changes were simple. Our designer is always able to make recommendations that fit within our vision and budget."

Choose the Best Cannabis Packaging for your Product
Our Drams only represent a part of our cannabis packaging offerings. If you're looking for more premium packaging, we've got your cannabis covered. Check out our tube containers for prerolls and cartridges, or our concentrate containers for extracts.
Our team is here to help you make a positive impact on your customers. Set your business up for success by reaching out to us via live chat, phone, or email.
Contact Calyx Containers:
(617) 249-6870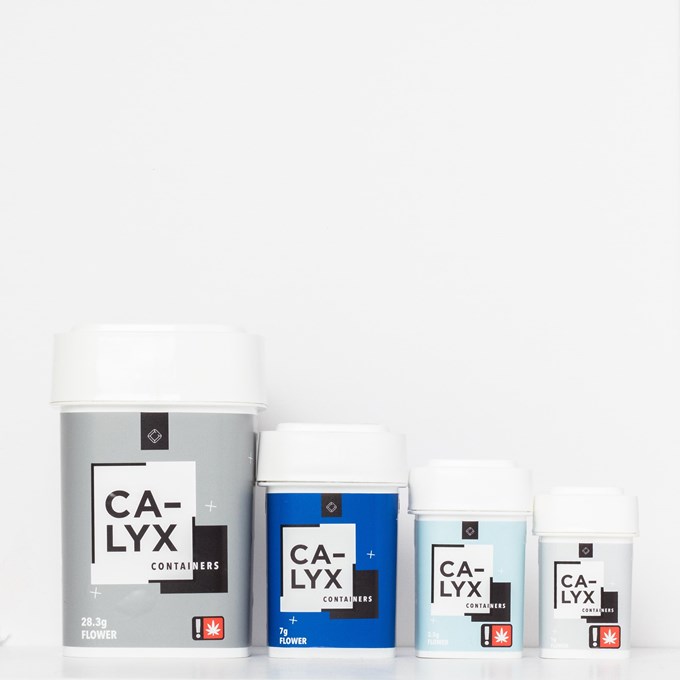 Stay up to date on the latest in cannabis packaging!