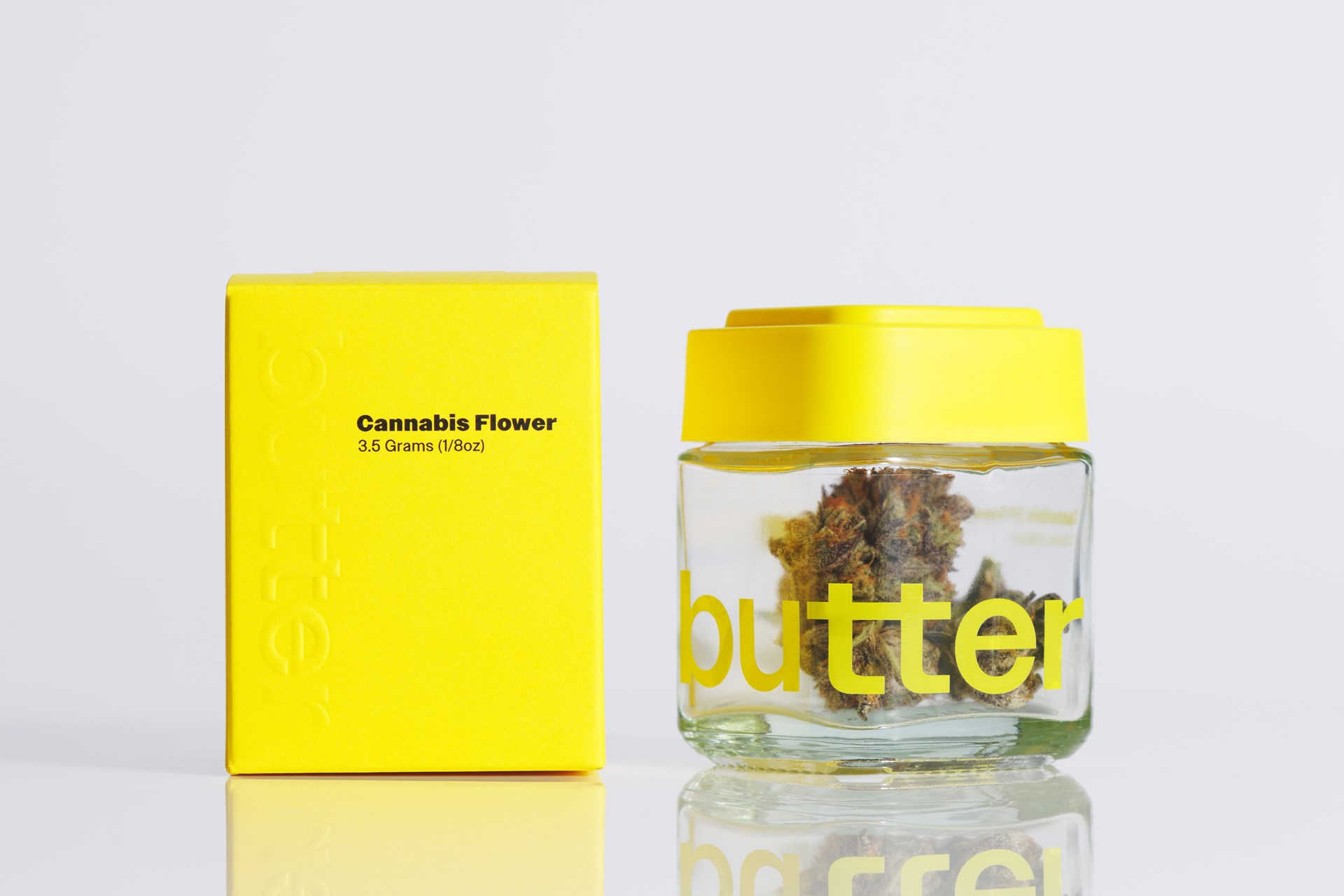 Back
Michigan Lifestyle Brand is Building a butter World
butter is the newest cannabis retailer and lifestyle brand in Michigan. In collaboration with Detroit Wick, butter gives Calyx Jars a third life through their proprietary scented candles. We interviewed Brad Goulding, butter's VP and Head of Brand, to learn about how they are building a butter world through sustainable cannabis packaging and their connection with the community.
Back
Michigan Lifestyle Brand is Building a butter World
Stay in touch!
Join our email list to receive Calyx content & product updates.
While cannabis consumption is far from normalized and the legal industry is far from perfect, cannabis lifestyle brands have bridged the two, allowing consumers to showcase their favorite bud brands loud and proud to the world.
Hailing from Michigan, USA, butter is an up and coming cannabis brand with two retail locations opening in Ann Arbor and Berkley. Butter cultivates their own flower out of Flint, MI, with 20 strains in the pipeline and ready to hit the shelves.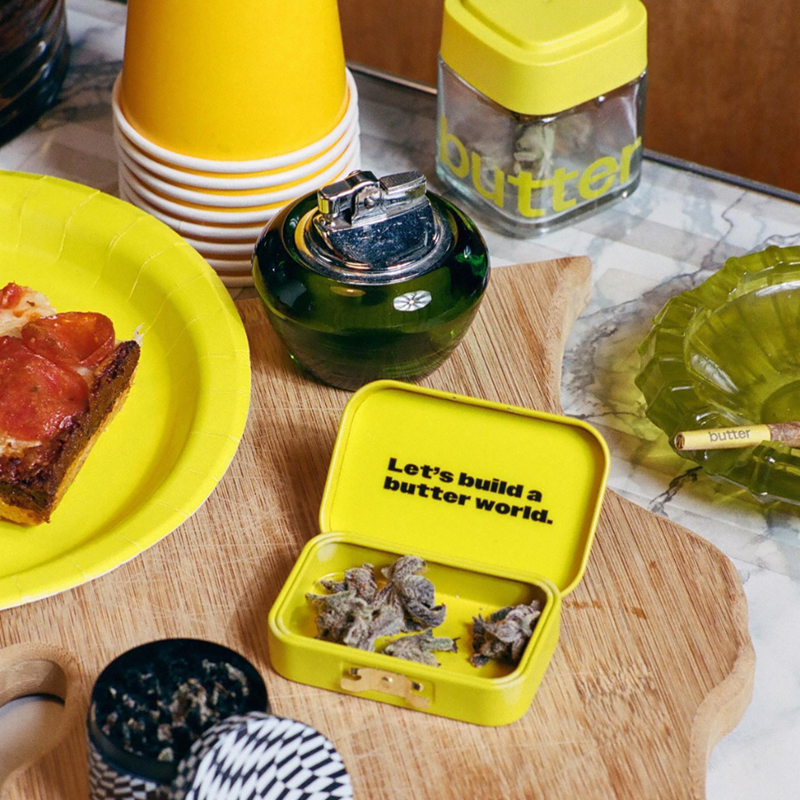 Photo courtesy of @butterworldmi
The brand pairs their upcoming flower products with lifestyle clothing and merch fitted for the everyday consumer. The product that has (quite literally) caught on fire is their butter-scented candle, which is locally hand-poured into an upcycled glass Calyx Jar.
Detroit Wick is the company behind the proprietary butter brand's aroma. They specialize in connecting company and customer through scent branding and the creation of memorable sensory experiences.
Building a butter World
butter, in collaboration with Detroit Wick, plans to introduce a return program encouraging consumers to hand off their flower jars for reuse as candles. Calyx Jars are made with 56% recycled glass, meaning these unique candles actually give the butter's flower containers a third life. 
Once the candle is all out of wax, the jar's low-impact life cycle can continue. Calyx Jars and plastic lids are both mindfully manufactured and 100% recyclable. Just pour hot water into the jar to separate the wax from the glass, clear out the excess wax and remove the wick, then toss the jar and lid separately into your home recycling bin. Or if you're loving the Calyx Jar, you can just repurpose this pharmaceutical-grade glass container at home!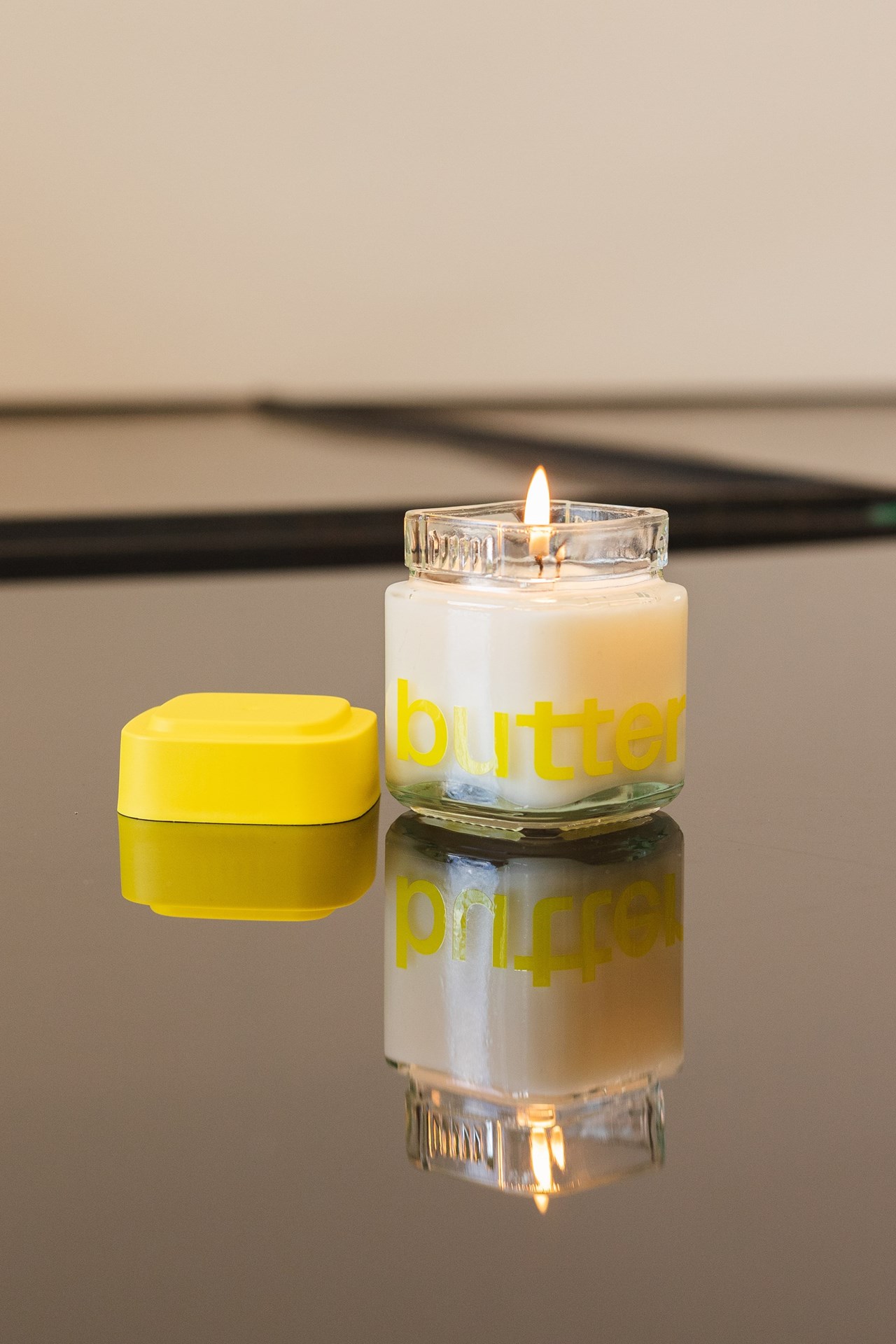 Sensational Branding and Design
The cross collaboration between butter, Detroit Wick, and Calyx Containers truly excites the senses to make an impression in the market.
When you buy butter, you either experience the delicious scent of their candle or the spirited smells of carefully cultivated terpenes.
The brand itself stands out amongst a sea of cannabis brands surging into the market across the United States. The square glass jar is visually appealing, meant to show off (and seal in) all qualities of the cannabis product.  The vibrant pop of yellow across the crystal clear glass gives the feel of a high quality, trendy product made for cannabis consumers, by cannabis consumers. Brad Goulding, butter's VP and Head of Brand notes that "the design is minimalistic, yet showcases the flower we worked so hard to produce." 
Fresh for Every Sesh
butter chose their packaging partner with great care. "We've been in talks with Calyx for a long time", according to Brad Goulding. "The bi-injection mold lids create a freshness in the product. We chose the jars for their ability to keep and maintain the shelf life." With taste being one of the significant qualities a consumer searches for in their flower, the Calyx Jar works hard to preserve those terps.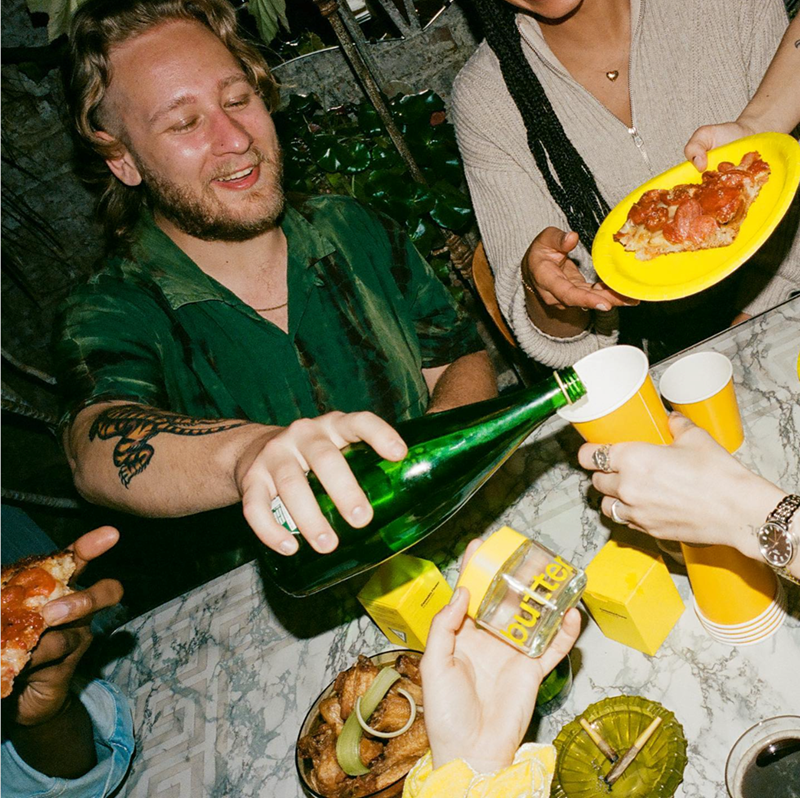 Photo courtesy of @butterworldmi
butter the Brand
Two butter retail locations are set to open in 2023.
"I'm excited to get our stuff out there, share butter with the world and to spread the love."
- Brad Goulding, VP + Head of Brand
butter's goal as a brand is to elevate the consumption experience and evolve what it means to be part of their Michigan community. With its upcoming products soon to make a splash in the market, butter roots itself in curating and celebrating cannabis culture. The best thing about lifestyle brands is that they inspire customers to step out and showcase their love not just for the plant, but for the people that share and enjoy it.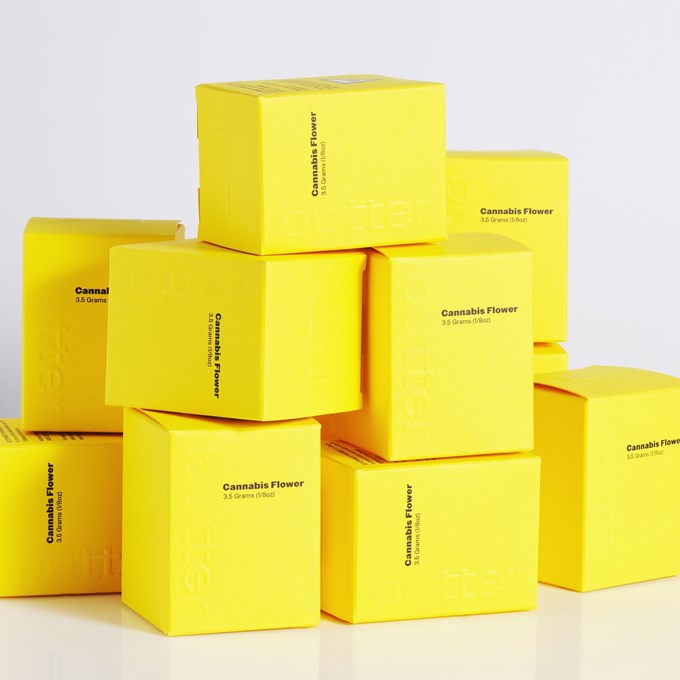 Subscribe to keep up to date on the latest in cannabis packaging.