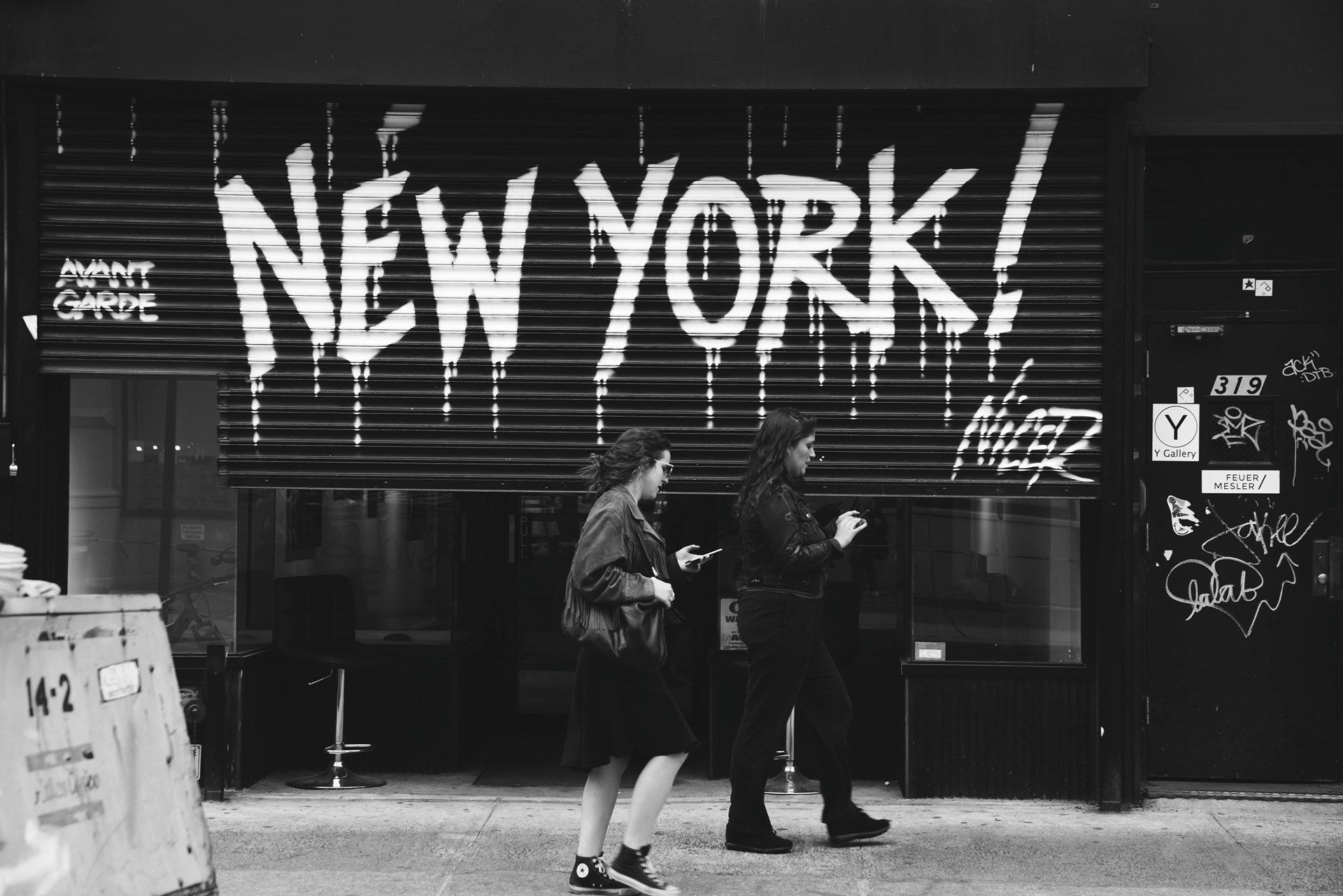 Back
Cannabis Legalization in New York + What You Need to Know
Now that cannabis has been legalized in New York, it's important to understand how new laws affect personal consumption & distribution!
Back
Cannabis Legalization in New York + What You Need to Know
Stay in touch!
Join our email list to receive Calyx content & product updates.
Updated February 2023.
Image courtesy of ian dooley on Unsplash.
Recreational cannabis was legalized in New York back in September 2021. This legalization effort could produce a $4.2 billion dollar industry in one of the more high-traffic and popular tourist states, making it one of the nation's largest markets. 
What does this legalization mean for you, the consumer? Here, we'll outline what this legislation means for New Yorkers, how legalization in the Empire State will be unique, and its current "gray market." 
What Does Legalization Mean for New Yorkers? 
In New York, cannabis consumers are able to have three ounces of marijuana and 24 grams of concentrates on their person. Residents can store up to five ounces of flower at home and can have up to six plants in their homes for personal use. 
While it had previously been unregulated, New York City recently passed a law that "prohibits smoking cannabis and tobacco in all New York State Parks and other public outdoor spaces." Local municipalities have also been granted the authority to impose a $50 maximum civil penalty to individuals who violate this law.
Equity in New York's Cannabis Market
Social equity was central to New York's cannabis legislation. Under the new law, people with previous cannabis convictions are automatically expunged. More than just righting wrongs from previous racially prejudiced laws, that state wants to offer previously convicted minority offenders an equitable chance to participate and thrive in the legal New York cannabis industry. The goal is to provide 50% of licenses to minority applicants and 40% of tax revenues to be directed into programs that support communities most impacted by disproportionate law enforcement. 
An element that makes New York's equity interest unique is that the Office of Cannabis Management (OCM) specifically outlines that no vertically-integrated multi-state operators will be licensed for business as a cannabis retailer in New York. This means no business is able to own the process from seed to sale, preventing big cannabis and corporate interests from exploiting social equity licensees. The goal is to protect legacy sellers, local farmers, and sovereign Native-owned cannabis businesses. 
New York's Gray Market
Due to the fact that it's taken nearly a year to roll out business licenses to authorized sellers, a "gray market" has popped up across the state and New York City. Smoke shops, retail trucks, and even delis are selling cannabis without licenses, making their operations technically illegal. However, the efforts to curb this gray market are tricky from a political perspective. Leveraging the NYPD to raid mostly minority-owned businesses for selling something that's legal in the state is contradictory to the goals of New York's legalization stance. However, lawmakers have recently been trying to pass legislation to curb the practice. 
Although this gray market is an obstacle for legislators, it's been extremely beneficial for Native business owners. Indigenous operators, including the Oneida, Shinnecock, and Seneca Nations now have their own legal shops and are poised for long-term prosperity in the market. 
Indigenous tribes operate on their own federally-recognized sovereign land so New York's state law does not apply. The director of the New York State Office of Cannabis Management, Chris Alexander, stated, "What's happening on tribal lands right now, it's outside our purview. That's their land."

Prepare for Legal Cannabis in New York with Calyx Containers
If you're a cannabis producer in New York (or elsewhere), check out recyclable Calyx packaging and Calyx Creative—our in-house creative team can build your brands through memorable packaging and design. We provide streamlined cannabis-centric workflows to keep your brand on track for the next sales cycle. Calyx even has automated processes that make labeling and capping a smooth process, compliant with your state laws around packaging and labeling.
No matter a dispensary's needs, our team is here to help make a positive impact on customers. Set your business up for success this season by reaching out to us via live chat, phone, or email.
Contact Calyx Containers:
(617) 249-6870