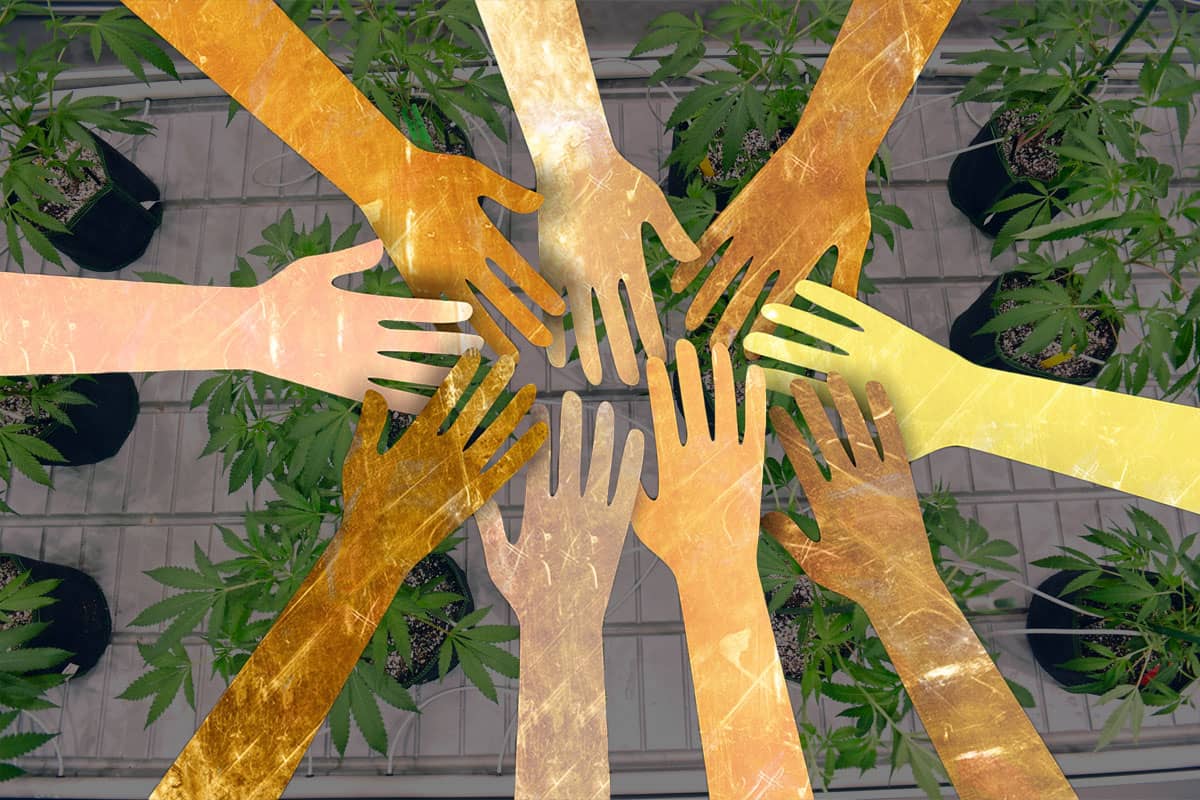 Back
Social Equity in Cannabis: What it Means for Consumers + The Industry
As cannabis is legalized across the United States, communities are building social equity programs into their legislation to combat the damage done to marginalized communities.
Back
Social Equity in Cannabis: What it Means for Consumers + The Industry
Stay in touch!
Join our email list to receive Calyx content & product updates.
Updated February 2023.
Image courtesy of MJBizDaily.
Ever since the War on Drugs was declared by President Richard Nixon in 1971, a disproportionate treatment of minority communities and cannabis possession has ingrained itself in the United States. In order to try and combat the harm these racialized laws caused, states have campaigned to implement social equity measures into their cannabis legalization legislature to help impacted people and communities.
Here, we will discuss what equity in cannabis actually means, why it matters, and which states have effectively executed their social equity programs. Plus, we'll outline our key takeaways from MJBizCon's Achieving Equity in Cannabis event.
What is Social Equity in Cannabis + Why Does it Matter?
Social equity in the cannabis industry is defined by Shaleen Title, one of the inaugural commissioners of Massachusetts's Cannabis Control Commission, as "attempts to acknowledge the harm done by the war on drugs to certain communities—most often Black and brown communities—and the various programs and provisions intended to address that harm."
Cannabis use is roughly equal between Black and White Americans, however, Black people are nearly four times as likely to be arrested for marijuana possession. Criminal convictions carry collateral consequences, such as restrictions on professional licensing, government benefits, housing, and job opportunities. Equity in the cannabis industry means righting these wrongs and the generations of harm these disparities caused. 
A successful social equity program should:
Recognize the government's fault in targeting minority populations under the guise of combating the War on Drugs.
Expunge criminal records to minimize the collateral consequences of past convictions.
Invest part of the state's cannabis tax revenue in the most impacted communities and develop a fair and transparent way to appropriate and distribute it regardless of their interest in becoming part of the cannabis industry.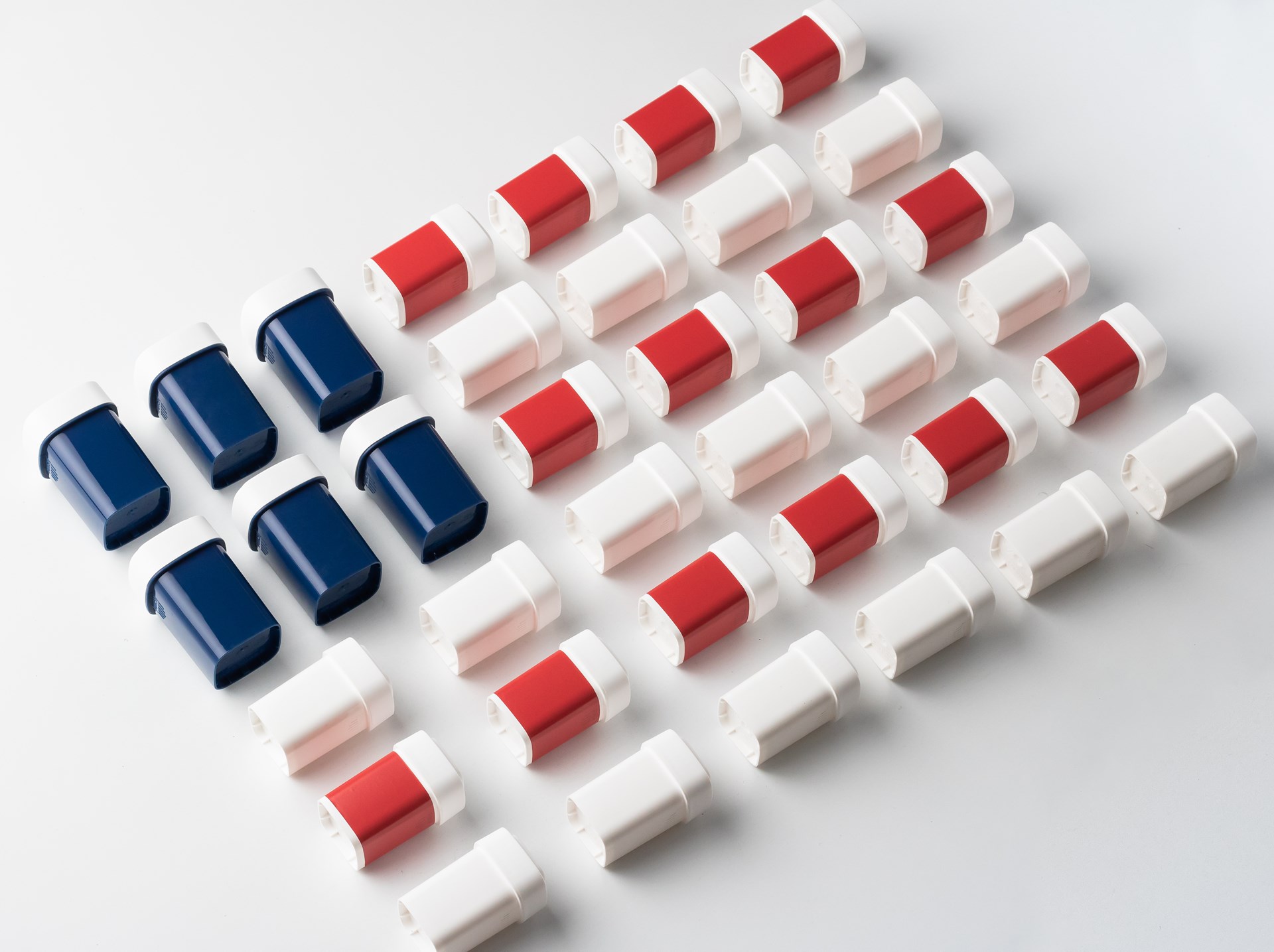 How States Are Implementing Social Equity in Current Cannabis Legislation
According to some experts, there has yet to be a state equity program that has successfully achieved its goals. However, newly legal states are studying the failures and successes of states that previously attempted social equity. There's been some progress toward supporting people who have experienced disproportionate harm from prohibition.
East Coast 
Social equity was central to New York's cannabis legislation. Under the new law, people with previous cannabis convictions are automatically expunged. More than just righting wrongs from previous racially prejudiced laws, the state wants to offer previously convicted minority offenders an equitable chance to participate and thrive in the legal New York cannabis industry. The goal is to provide 50% of licenses to minority applicants and 40% of tax revenues will be directed into programs supporting the communities most impacted by disproportionate enforcement. 
An element that makes New York's equity interest unique is that the Office of Cannabis Management (OCM) specifically outlines that no vertically-integrated multi-state operators will be licensed for business as a cannabis retailer in New York. This means no one is able to own the process from seed to sale, preventing big cannabis and corporate interests from exploiting social equity licensees. The goal is to protect legacy sellers, local farmers, and sovereign Native-owned cannabis businesses. 
West Coast
When California legalized cannabis the residents of the Golden State also passed Prop. 64 which clears all previous minor cannabis convictions. Additionally, businesses that qualify as "equity businesses" can get state or local support by having fees waived, getting technical support with the licensing process, and priority application processing. 
Achieving Equity for Cannabis Entrepreneurs
Calyx attended MJBizCon in 2022 which held an event called Achieving Equity in Cannabis. Our team had the opportunity to learn from diverse leaders regarding their experience and career in cannabis. Panelist Chenae Bullock of the Shinnecock Nation detailed her experience as an indigenous woman navigating licenses and partnerships to pave the way for Little Beach Harvest dispensary in the Shinnecock Territory. 
Despite New York's equity measures, Bullock advises Black and brown entrepreneurs to reclaim their economic power, rather than relying on institutions to empower their businesses. "You can't be afraid to ask the hard questions when it comes to finding the right partner for your business," Bullock advised the audience. She urged entrepreneurs of color to work alongside and guide each other. "In order to cut these business deals, we have to understand the business. That wasn't always taught to us in our own communities."
Amber Senter of the nonprofit organization, Supernova Women, described their experience as an entrepreneur of several businesses that pioneer opportunities for people of color in cannabis. "It's not just what you know. It's who you know." This is especially important in an industry that at its core, is focused on connections and community. 
Early in their career, Senter noticed that there were plenty of Black people working as budtenders. However, "once you get to the [higher-level decision makers], the number of Black and brown folks start to dwindle." The absence of people of color in customer-facing businesses is only one of many disadvantages faced when trying to enter the cannabis industry. Other hurdles include high barriers to entry into business conferences and networking events because costs were too high.
Social equity is a multifaceted and extremely complex issue that, at a high level, is being addressed by states like New York. However, we will only know if these measures are worth it if the impact trickles down to individuals such as Chenae and Amber.