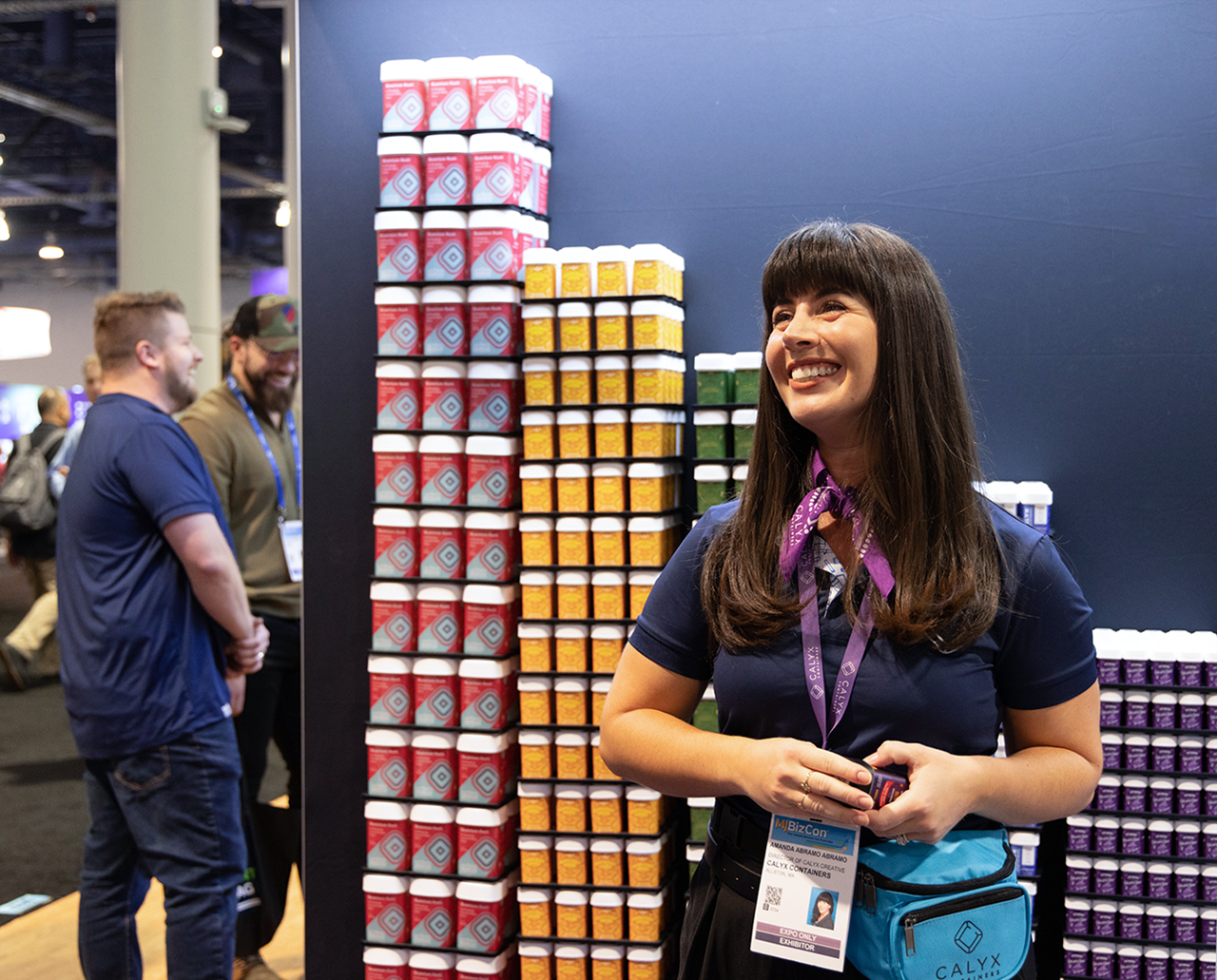 Back
Best Cannabis Events in 2022
Calyx Containers had a busy 2022 event season! Check out a recap of a few of our favorite events from this year, and catch us at the next cannabis convention you attend in 2023!
Back
Best Cannabis Events in 2022
Stay in touch!
Join our email list to receive Calyx content & product updates.
2022 was a great year for cannabis events of all kinds. Industry leaders, cannabis enthusiasts, and rising stars in the industry were brought together to share their passion. Here are some of the highlights:
MJBizCon
One of the oldest and largest cannabis trade shows in the industry, MJBizCon is held in Las Vegas every year. This year there were more than 1,400 exhibitors, 70-plus hours of educational content, and 180 speakers. It's not just cannabis retailers there. What makes MJBizCon so special is its wide breadth of industries—cultivation products and services, processing, packaging and lab services, retail and dispensary, and business services. 
Calyx at MJBizCon
Calyx has been attending MJBizCon every year since 2019 (excluding 2020 because of the pandemic). It's here where we're able to connect with potential customers and make connections across the industry. MJBizCon is where new businesses can find their footing in long-lasting partnerships that grow with their company. It was only several years ago when Calyx Containers met the CEO of Wana Brands, Nancy Whiteman, walking the show floor during the nascent years of her brand. She was looking for quality packaging and a provider who could scale with her company.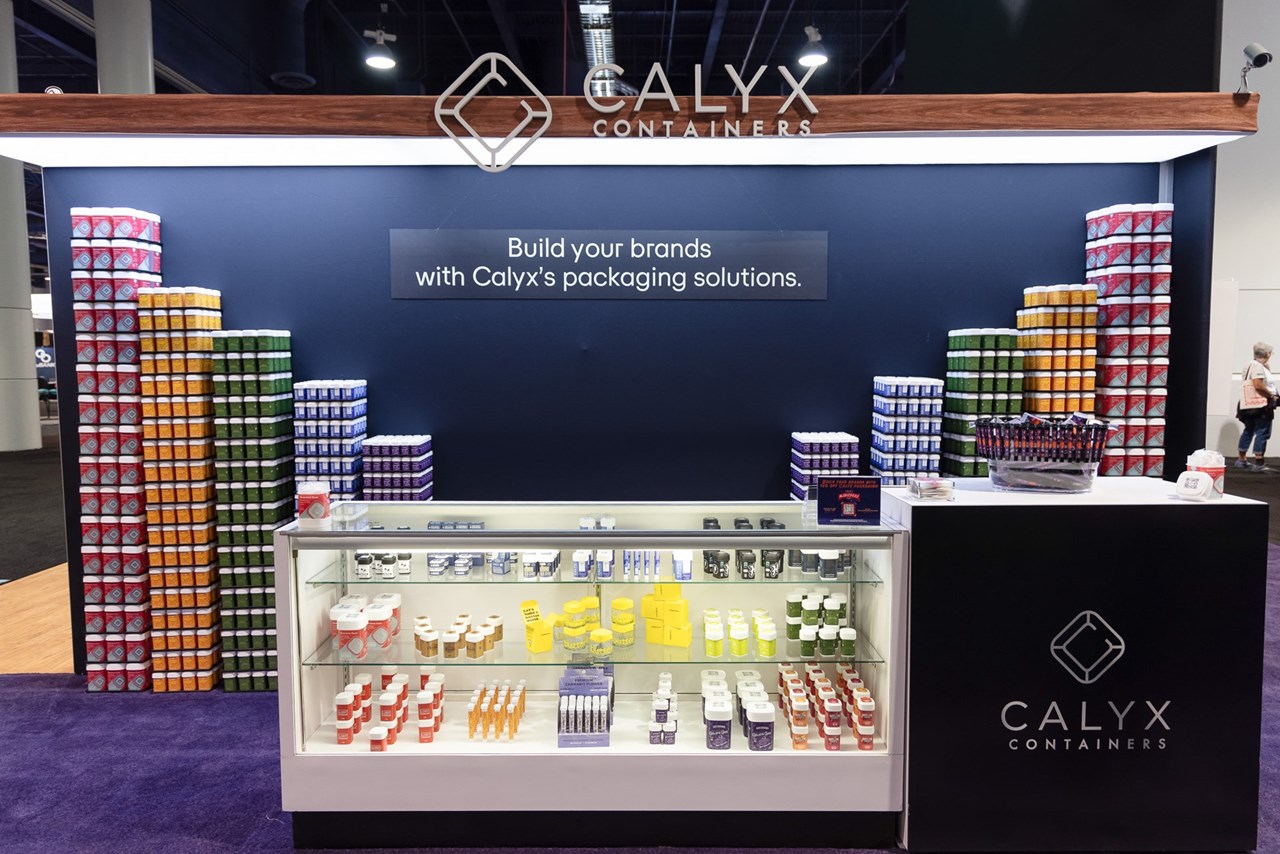 As Calyx Containers has evolved as a company, so have our booths. In 2021, to celebrate the return to tradeshows, we had four booths: 
The Mothership booth featured a familiar sight—a dispensary and retail theme.
The Art of Glass gallery booth celebrated heady glass culture with Mike Shelbo and Vela G meeting and greeting showgoers. This booth showcased high-end functional glass handmade by our partners in the industry. 
Our Sustainability booth showcased our commitment to repurposing our glass jars and plastic containers in creative ways. 
Throne of Glass was a fun photo-op with more repurposed glass jars structured into a dazzling throne.
This year in 2022, our Mothership booth brought an array of popular brands to the show floor. Our dispensary and retail team demonstrated how renowned cannabis businesses such as Belushi Farms, Ayr Wellness, Highsman, Blue River Terps, and more, built their brands using our packaging and Calyx Creative design services.
This year, we had the pleasure of connecting and learning about so many new ideas and ventures in our industry. It was a huge success and a week full of meaningful conversations and new friendships!
Legends of Hashish 
A true staple in the consumption networking bubble and a legacy hashish celebration, Legends of Hashish got its start in 2000 in Amsterdam, Netherlands. It began as a celebration for hashish lovers and aficionados to get together and smoke only the best. 
The first event was with a few good friends and was held at a Lebanese restaurant that let them smoke indoors. In past years, Legends of Hashish was considered extremely exclusive to the point where no cell phones or photos were permitted at events.
Calyx at Legends of Hashish 
However in 2022, we were able to capture some special moments of our Calyx concentrate containers being the stars of the show. Plus, our 25-count Trays + Inserts were used to hold the hash finalists that were in the running to win. It was incredible to witness the best in the industry use our containers to store such high-quality extracts and to see our glass containers being used for their very purpose—elevating the quality of a sesh. In the past years, and every year up to this point, Legends of Hashish has remained true to its roots. And yes, Lebanese food is still served. 
Emerald Cup/Harvest Ball
What could be described as the perfect hybrid of MJBizCon and Legends of Hashish, the Emerald Cup—also recently coined the Harvest Ball—is a consumption and networking event. Attendees are able to spark one up on the show floor (like Legends of Hashish) while weaving between the booths and themed exhibition areas (like MJBizCon). It's also a competition event with a focus placed on the strains and overall quality of the cannabis. 
Although it has a tradeshow vibe, the Emerald Cup is definitely more B2C, whereas MJBizCon is largely B2B. During this high-traffic time in Santa Rosa, California, vendors are able to sell their cannabis products at their booths.
Calyx + Emerald Cup
Calyx had the pleasure of visiting our customers and creating deeper connections. We were able to witness how consumers interact with our customers' products first-hand and understand the workings behind their business operations. In a world dominated by video calls and emails, we enjoyed meeting our partners face-to-face, and we enjoyed meeting their consumers even more! Some of our partners that had booths at the Emerald Cup were:
Thank You For a Great Year!
It was amazing connecting with our customers at these cannabis-industry events this year. We loved chatting with everyone, learning about their business, and hearing how our packaging solutions have helped you achieve your goals. We look forward to seeing everyone at more events in 2023!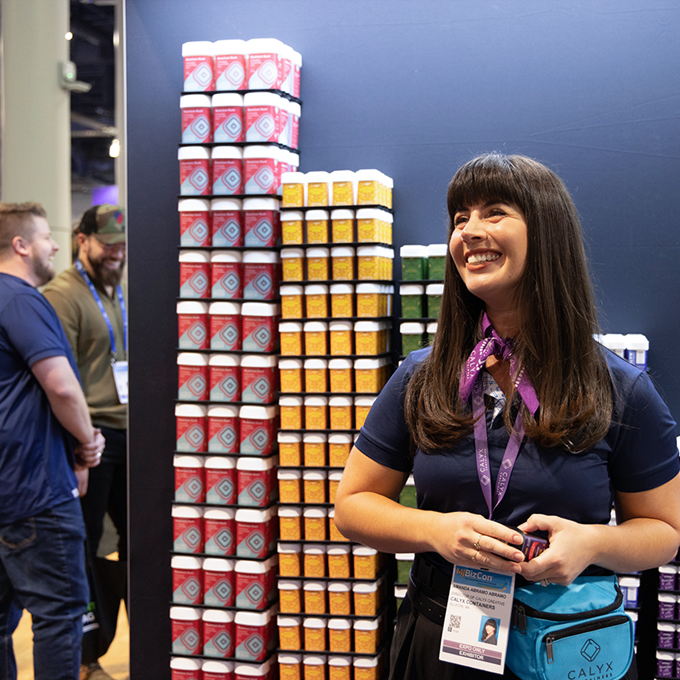 Stay up to date on the latest cannabis packaging news.