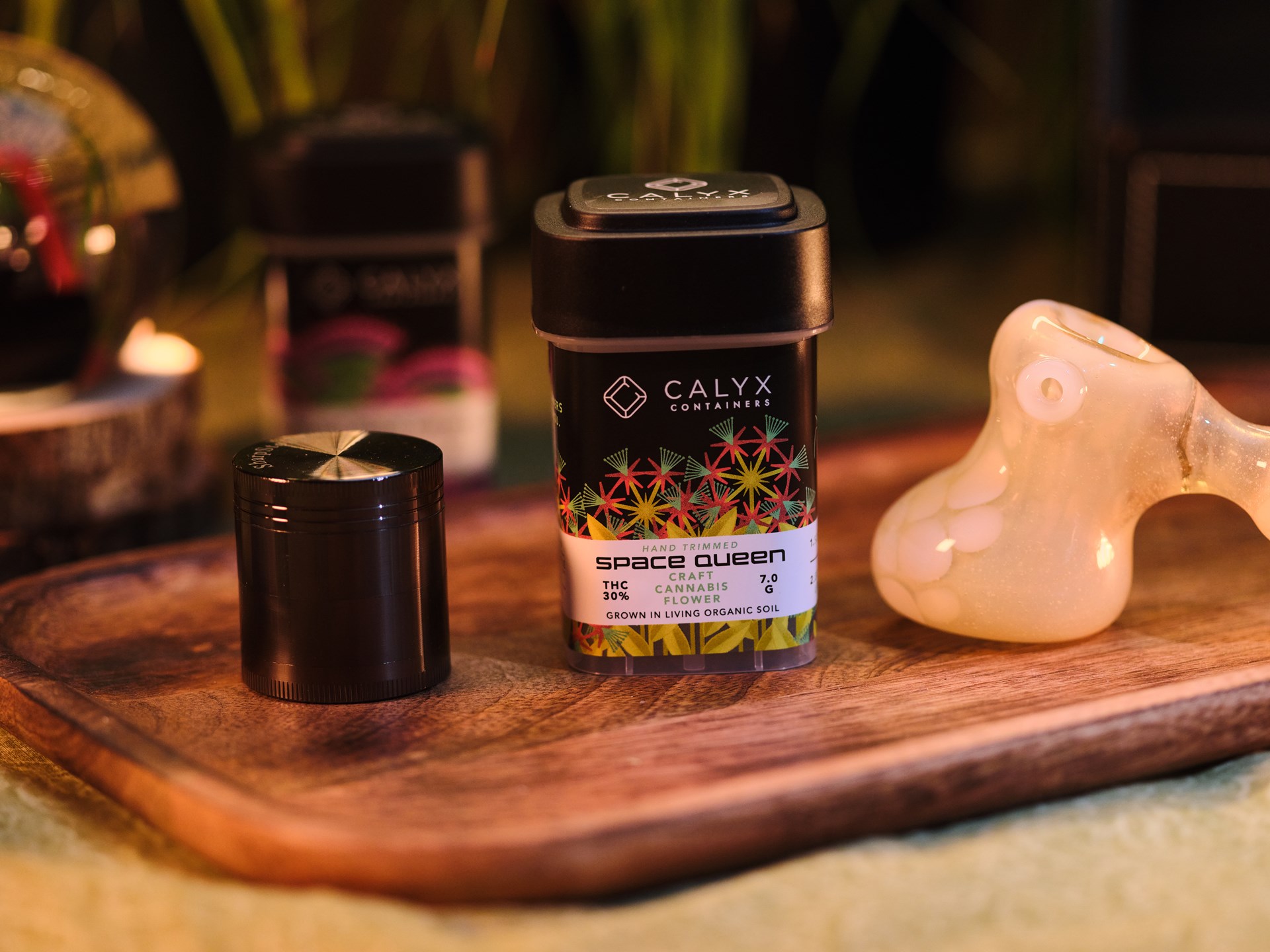 Back
From Harvest to Hempfest: Building your Cannabis Brand
Having a compliant, eye-catching brand can help differentiate your business amongst competitors on the shelves and on online menus. Learn how Calyx Creative cannabis packaging design services can help!
Back
From Harvest to Hempfest: Building your Cannabis Brand
Stay in touch!
Join our email list to receive Calyx content & product updates.
Packaging design that makes an impact is extremely valuable in a retail environment. Many dispensaries don't permit customers to view the cannabis product before purchase, and various states have adopted online ordering post-pandemic. Consumers interact and select from an array of cannabis brands, and like other industries, eye-catching branding aesthetics play a part in influencing customer purchase decisions.
Of course, customers are primarily loyal to the quality of their cannabis and the experience they have once they've smoked it up. But what if your business' packaging and branding could reflect that remarkable experience?
Calyx Creative's industry experts understand compliant cannabis packaging and the necessary elements that will make your cannabis products ready for the highly competitive retail market on shelves and online.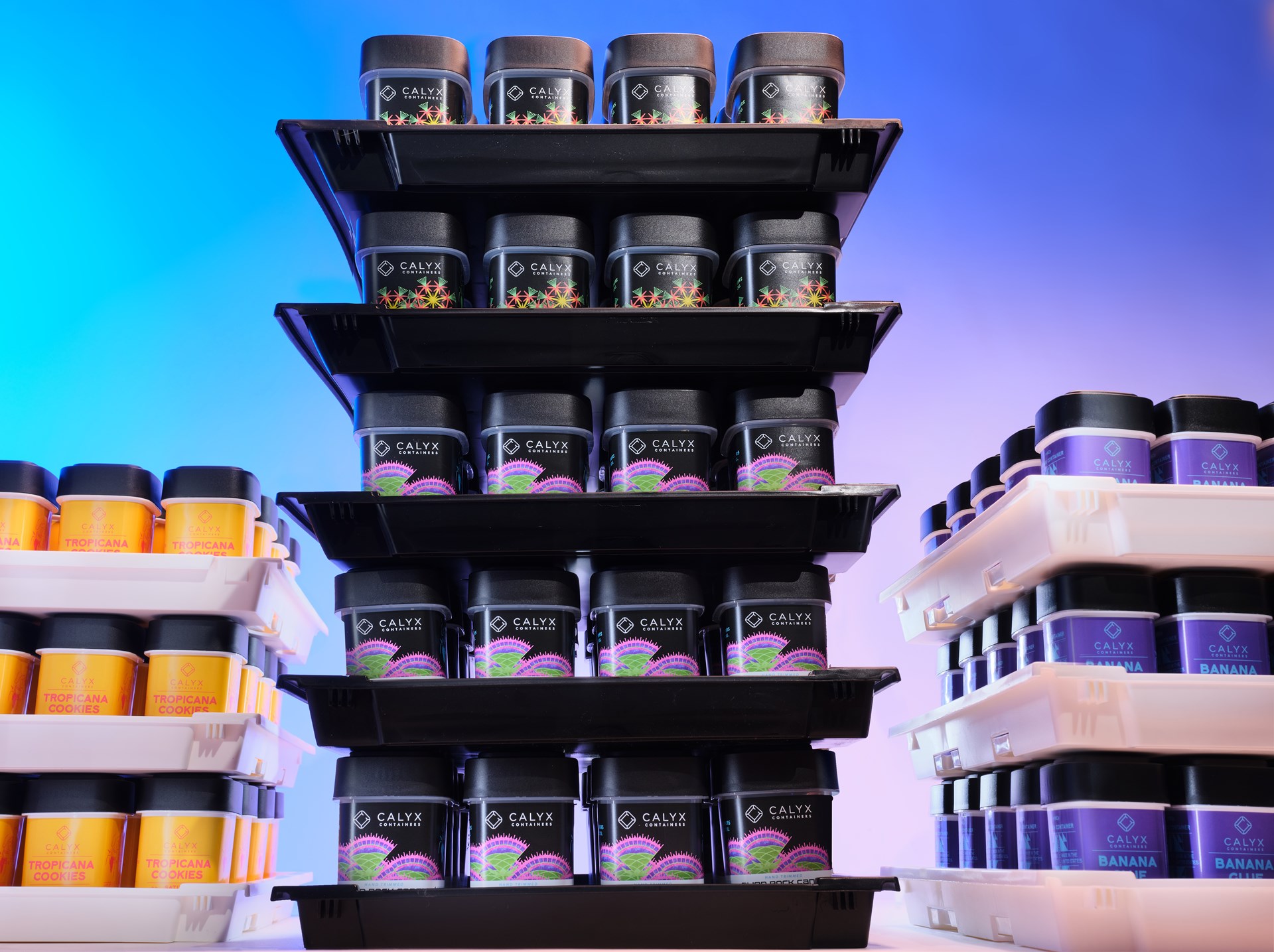 Compliance is Key For Successful Cannabis Brands
It's crucial to know your state's regulations to successfully brand your cannabis packaging. In Massachusetts, for example, weed must be in child-resistant packaging that's opaque and should not contain any attributes that may appeal to minors. Meanwhile, cannabis packaging in New Jersey do not share these opacity requirements.
Since October 2018, cannabis products have been legal across Canada. This makes sticking to compliance measures a little easier because they're the same across the country rather than varying within provinces. In Canada, packaging must be child-resistant, opaque, and clearly display the necessary symbols and warnings. 
All that being said, most states and Canada require:
Specific typography like compliant font styles, sizes, heights, and weights
No illustrations and graphics that may appeal to children
Compliant sizing, placement, and coloring of state-specific warning symbols
Law-abiding use of vibrant colors and eye-catching print effects
Requirements for child-resistant certified cannabis containers
Market-specific opacity requirements
Branding that's impactful and within compliance might feel impossible. Good thing Calyx Creative, our in-house team of designers, has expertise in branding and design for the cannabis industry. Our team creates breathtaking cannabis labels that leave a visual impression on your customers while adhering to compliance rules and regulations. Check out other ways Calyx Creative can help you stand out.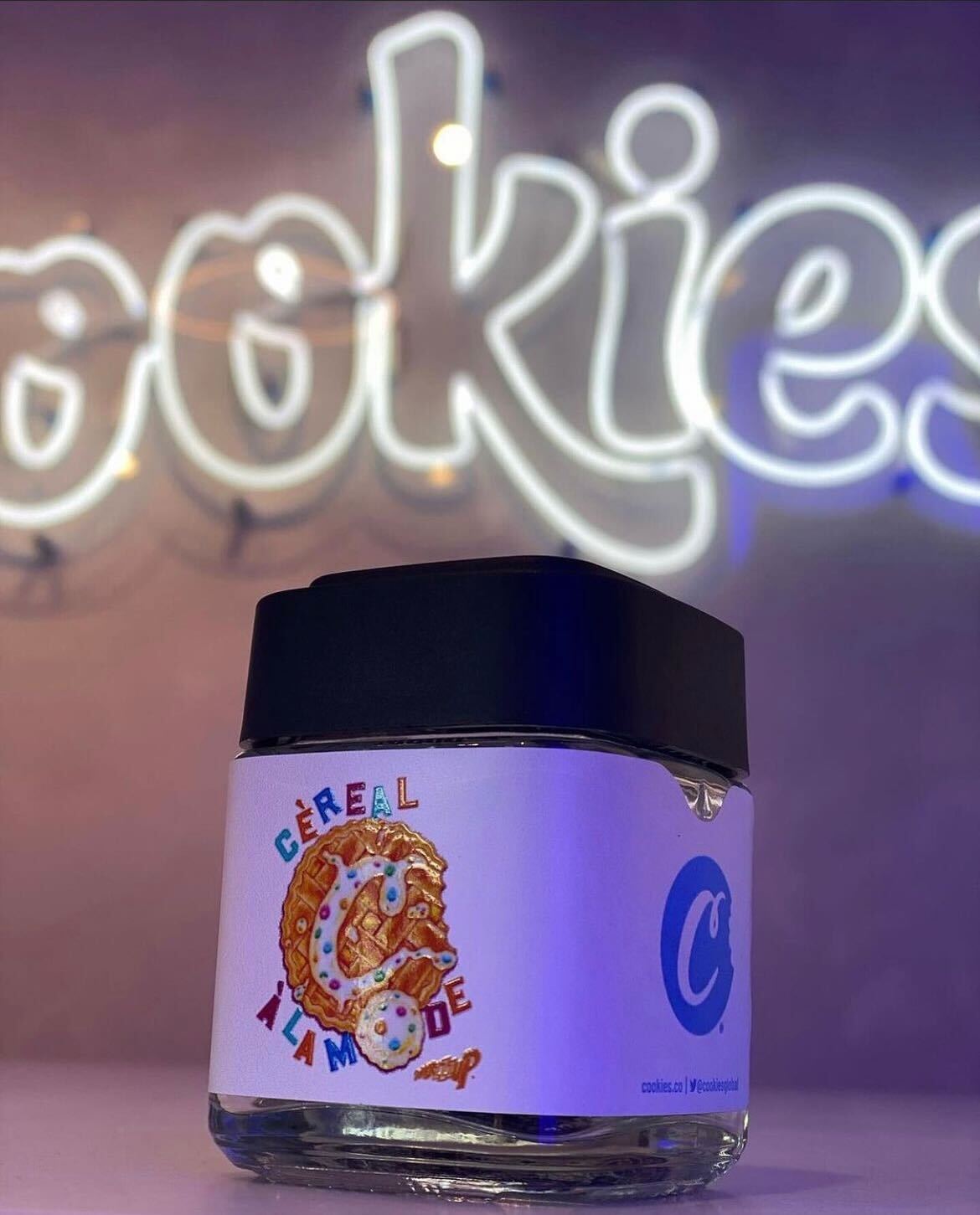 More Than Just Cannabis Packaging 
Even though stunning packaging is an important piece of the puzzle, cannabis consumers build trust in a brand based on their experience. Modern legalization is giving light to cannabis as an industry, meaning businesses have the opportunity to de-stigmatize weed culture and create a brand that is loud and proud of its roots.
Nowadays, cannabis producers are expanding as lifestyle brands and offer more than just plant products. A perfect example of this is the California-born cannabis/lifestyle brand, Cookies. They're known for their incredible cannabis genetics and strains, but have grown into a cannabis powerhouse through their lifestyle merchandise, smoking accessories, and foundation in the music industry.
Cookies has built their brand presence with a recognizable sky-blue and white color palette that imparts their trendy, urban, and active aesthetic. As a continuation of their premium product persona, Cookies adopted Calyx packaging to showcase one of their limited flower offerings, Cereal A La Mode.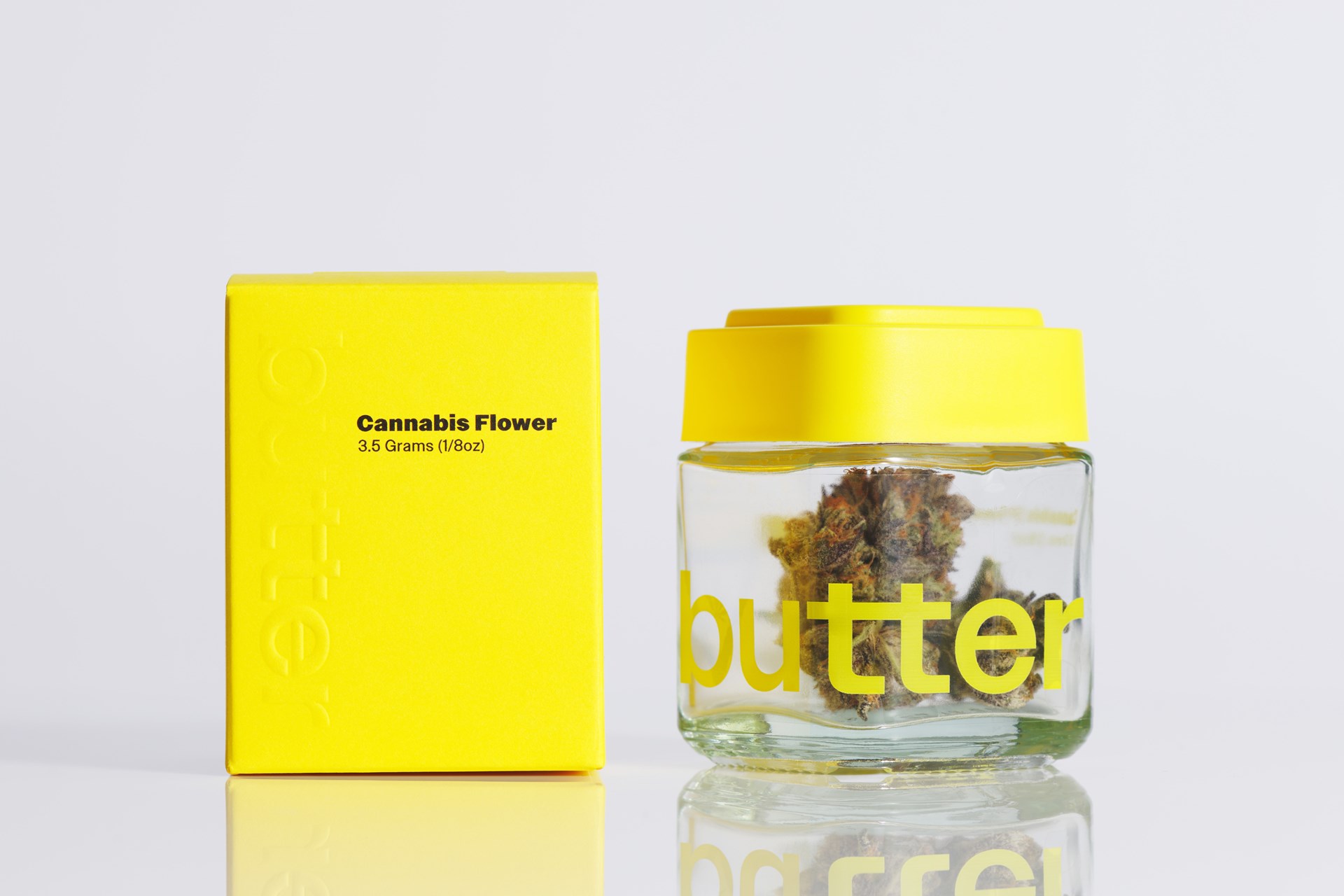 Using Calyx Creative to Make An Impact
Connecting with customers and building from their consumption experience is sure to attract and retain a loyal following. Take butter, for example, a Michigan-based cannabis brand that celebrates the connections built over quality seshes. Their merch is available on their website—including a locally, hand-poured candle in our Calyx Jar—with a flower line dropping soon in 2023. 
To prepare for its launch, butter has partnered with Calyx Creative for packaging that reflects its brand aesthetic. Our Creative team helped bring butter's bold yellow theme to their flower packaging and outer box, resulting in a product that is sure to make an impression.
Expansion into lifestyle categories can enhance brand reputation and increase reach. Today, cannabis businesses need to make a lasting impression and Calyx packaging has been proven to help businesses do exactly that. Reach out to Calyx and start getting creative.
Contact Calyx Containers:
(617) 249-6870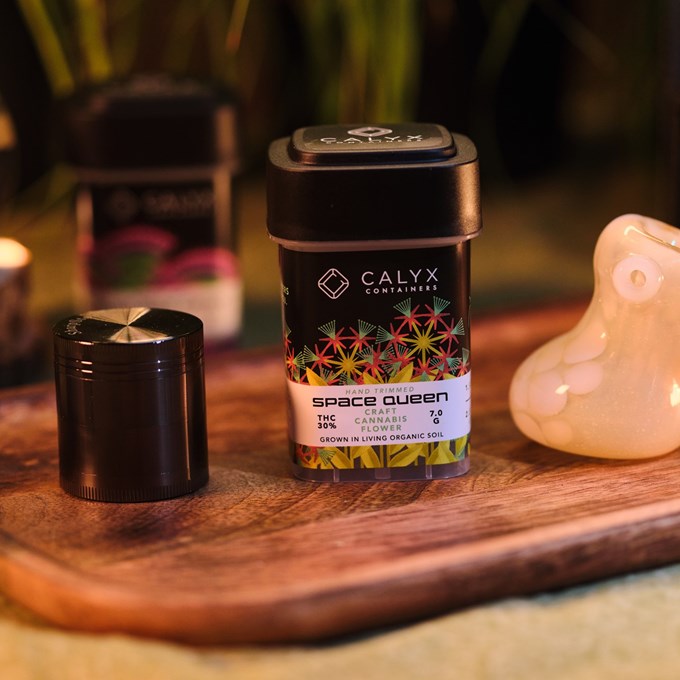 Stay up to date on cannabis packaging!