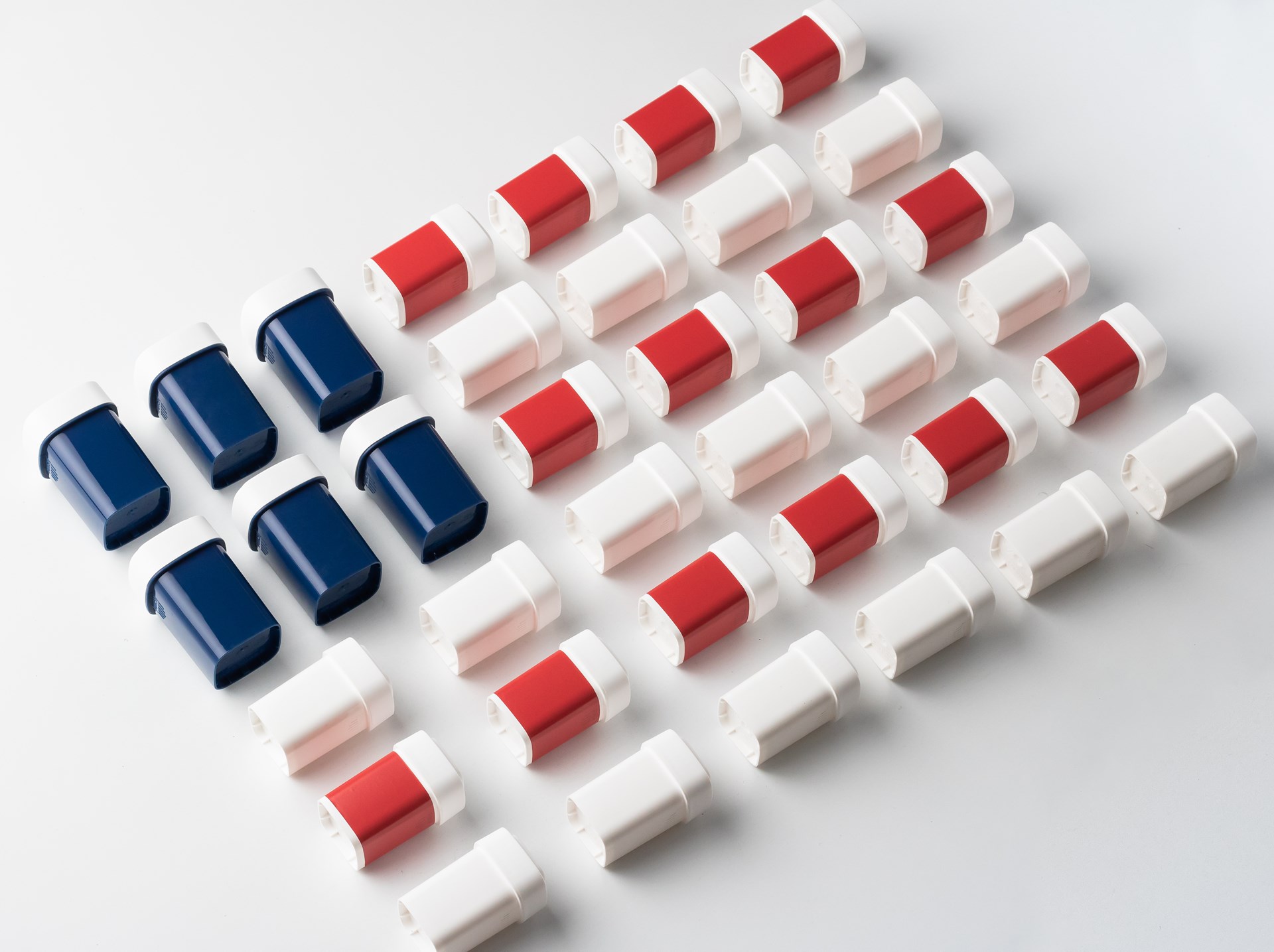 Back
Cannabis Legalization in USA Northeast
Cannabis laws vary significantly from state to state across the United States. Learn more about cannabis legalization efforts in the Northeast, and where the industry is headed next!
Back
Cannabis Legalization in USA Northeast
Stay in touch!
Join our email list to receive Calyx content & product updates.
With the recent addition of Maryland and Missouri, as of November 2022, recreational cannabis is legal in 21 states, Washington, D.C., and Guam. Its federally illegal status, however, has seen gradual steps under the Biden Administration to potentially remove cannabis's Schedule One classification.
Until the federal government falls in step with the over 60% of Americans who are eager to see cannabis legalized nationwide, it's up to the local state governments to do so. Over the past seven years, legalization has taken effect throughout nearly all of the United States Northeast. 
In this article, we'll see how the Northeast is catching up with pioneering West Coast states such as California, and how it may quickly become the new cannabis capital of the US. Plus, we provide a short guide to Northeast laws, requirements, and equity efforts.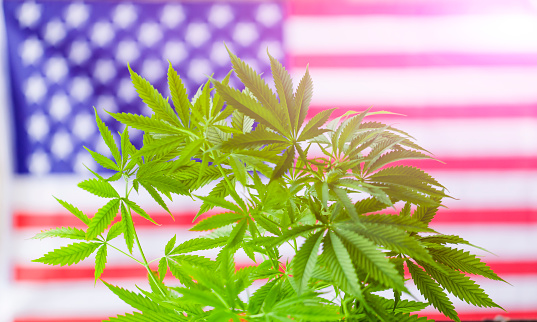 Legalization vs. Decriminalization
Marijuana legalization passes laws that allow for the use, possession, and distribution based on an established set of regulations. Whereas with cannabis decriminalization, the use, possession, manufacturing, and selling are still illegal but have no criminal penalties—simply a civil infraction, similar to a parking ticket. 
Legalization of cannabis allows all related activities to be regulated and taxed. People following possession and use regulations would not face criminal or civil penalties. Even though it's a step in the right direction, decriminalization, unfortunately, may lead to an unregulated and untaxed cannabis market.
Adult-Use and Medical Legalization of Cannabis
There are two key differences under the legalization umbrella: adult-use (aka recreational) and medical. With medical marijuana legalization, one must have authorization from a medical professional to legally access and use cannabis. In order to obtain this permission, one must have proof of a condition that is approved by the state for medical marijuana use.
Adult-use, on the other hand, allows anyone over a certain age (usually 21+ in the United States) to obtain and consume cannabis. Often, adult-use legalization allows the people to get a license to grow and in some cases, sell marijuana to the public. 
There are instances, like in Florida, Georgia, Louisiana, Arkansas, Oklahoma, Iowa, South Dakota, Utah, West Virginia, and Pennsylvania, where cannabis is medically legal but not decriminalized. However, with upcoming elections, some residents of these states might see their cannabis legalization status change.
Where cannabis is legal in the United States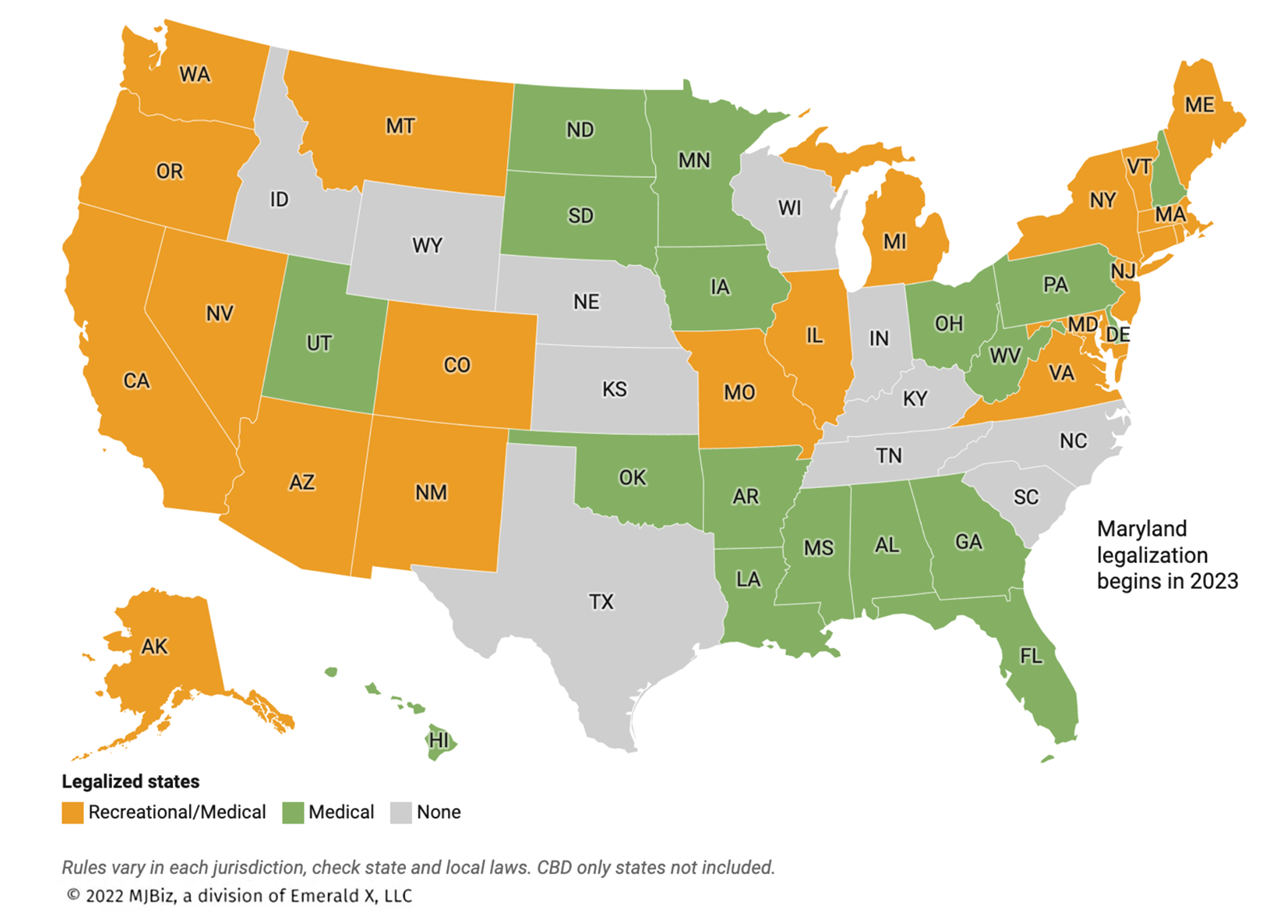 Image courtesy of MJBiz, a division of Emerald X, LLC ©
Cannabis Legalization Moves from West to East
California was the first state in the US to legalize medical marijuana in 1996. Washington state and Colorado were then the first states to legalize recreational use in 2012. These states have eventually become the cannabis capitals of the United States, among the community and contemporary culture. Although the legalization effort in this country pioneered in the West, the East, specifically the Northeast, stands poised to take the market by a storm.
New York City is considered by some to be a new cannabis hub thanks to its population density, high levels of tourism, and location within the tri-state area. Cannabis companies across the nation have their eye on this potentially multibillion-dollar market as a new source of growth. While many multi-state operators are eager to enter this ripe market, social equity mandates that strive to support black and brown communities impacted by the War on Drugs, are cause for uncertainty in the New York cannabis market's future.
Equity in Cannabis Legalization in The Northeast
The Northeast is becoming the largest hub for cannabis legalization primarily because of its states' equity efforts. Recreational adult-use cannabis was legalized in Connecticut in July 2021, however, dispensaries are expected to open at the end of 2022. The reason for this year-plus delay is that Connecticut wants to embed social equity goals into its legislation. 
Applicants for a cannabis dispensary can file as a "social equity applicant" in Connecticut if the facility is 65% owned and controlled by one or more individuals who live in a disproportionately impacted area. If granted, applicants receive a 50% reduction in license fees for the first three renewal cycles. 
New York is also working hard to right some of the wrong caused by its deeply harmful low-level, nonviolent cannabis arrests. Over one million New Yorkers have been affected by the state's anti-cannabis laws. Under New York's Marijuana Regulation and Taxation Act (MRTA), the state is looking to expunge the arrest records of anyone who was convicted of carrying a pound or less of cannabis. Additionally, New York is looking to create an inclusive system of dispensary ownership. The first 100 retail licenses will go to individuals and families most affected by the drug war. Plus, there are plans to have a $200 million social equity fund to support licensees. 
Until very recently, it's been solely up to the states to create equity in the legalization effort—in October 2022, President Joe Biden pardoned all prior federal offenses of simple marijuana possession. Although cannabis is still illegal at the federal level, this move is thought to be a step in the right direction to nationwide decriminalization. President Biden took it a step further and asked the Attorney General to review how marijuana is scheduled under federal law. This is a first step toward potentially easing a federal classification that currently places marijuana in the same category as heroin.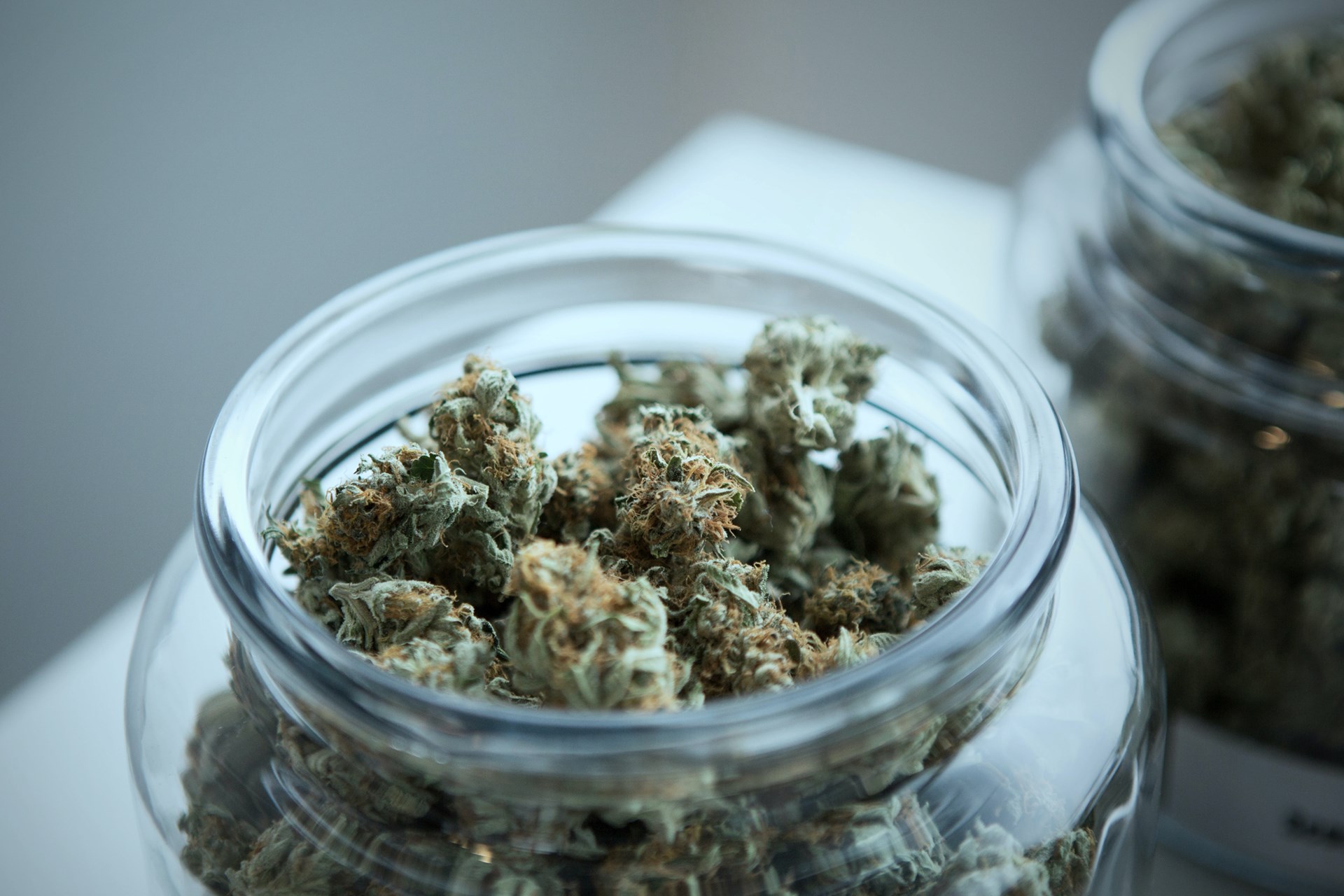 Cannabis Laws in The Northeast State By State
Updated November 2022.
Here is a quick guide to each state's cannabis laws in the Northeast.
Cannabis Laws in Connecticut
Connecticut residents can have up to 1.5 ounces of cannabis on their person and up to five ounces in a home or vehicle. Residents can also possess up to six plants for personal use. 
Cannabis Laws in Maine
In Maine, anyone 21 or older can have up to 2.5 ounces of marijuana or cannabis-infused products with no more than five grams of concentrate. Residents are allowed three mature plants, 12 immature plants, and unlimited seedlings for personal use. Some counties in Maine are able to vote themselves as "dry towns" where cannabis cannot be sold. 
Cannabis Laws in Massachusetts
Recreational use of cannabis has been legal in Massachusetts since 2016. In this state, anyone over 21 can have one ounce in their personal possession or up to 10 ounces of weed stored at home. Each person in a residence can have up to six plants—if two adults live in the home there can be 12 plants! 
Similar to open-container laws with alcohol, cannabis users can't be caught consuming in public areas or in the passenger seat of a car.
Cannabis Laws in New Hampshire
Only medical marijuana is legal in New Hampshire, though the state decriminalized cannabis in 2017. Possessing three-quarters of an ounce results in just a $100 fine. If you're found with more it could result in jail time and a $350 fine. Growing cannabis is fully illegal in this state.
Cannabis Laws in New Jersey
Under newly passed legalization laws, residents of New Jersey can purchase one ounce of cannabis and possess up to six ounces. Home growing is still completely illegal in the Garden State. Public consumption is prohibited, but New Jersey will permit indoor and outdoor consumption lounges for both medical patients and adult-use customers.
Cannabis Laws in New York
In New York, cannabis consumers are able to have three ounces of marijuana and 24 grams of concentrates on their person. Residents can store up to five ounces of flower at home. Similar to their neighbor, homegrown cannabis is still illegal.
New York City is unique because it does not, currently, enforce cannabis smoking in public statutes. Wherever it's illegal to smoke cigarettes, one cannot smoke cannabis. 
Cannabis Laws in Rhode Island
Rhode Island legalized recreational use in 2022 and residents 21 or older can have one ounce of flower and up to three plants at home. 
Cannabis Laws in Vermont
The Green Mountain State was the first to legalize recreational marijuana via the state legislature in 2018—others legalized it through ballot measures. Residents 21 and older are allowed to have up to one ounce of cannabis flower, up to five grams of hashish or concentrates, and grow up to six plants at home. 
Consuming cannabis is allowed on private property, however, it's illegal to do so on public grounds. 
Cannabis Packaging Laws in The Northeast
In the Northeast, Massachusetts is the only state that requires opaque packaging. Meanwhile, all states require containers to be child-resistant. Calyx containers are Child-Resistant certified, while still accessible for adults. We use a pinch-and-pull mechanism on our containers, making them tamper-proof by children or animals and still easily opened by medical consumers. 
In addition to being child-resistant, Maine, Massachusetts, and New York require packaging to be tamper-evident. Our Dram containers offer a tamper-evident seal that helps to ensure distributors remain within compliance. 
A new regulation coming to the Northeast tries to improve the industry's sustainability efforts. When legal cannabis becomes available in dispensaries in Vermont it must be sold in reusable non-plastic containers. The state's Cannabis Control Board released a "Guidance on Packaging" that provides examples of acceptable reusable materials, including glass, tin, cardboard, and bamboo.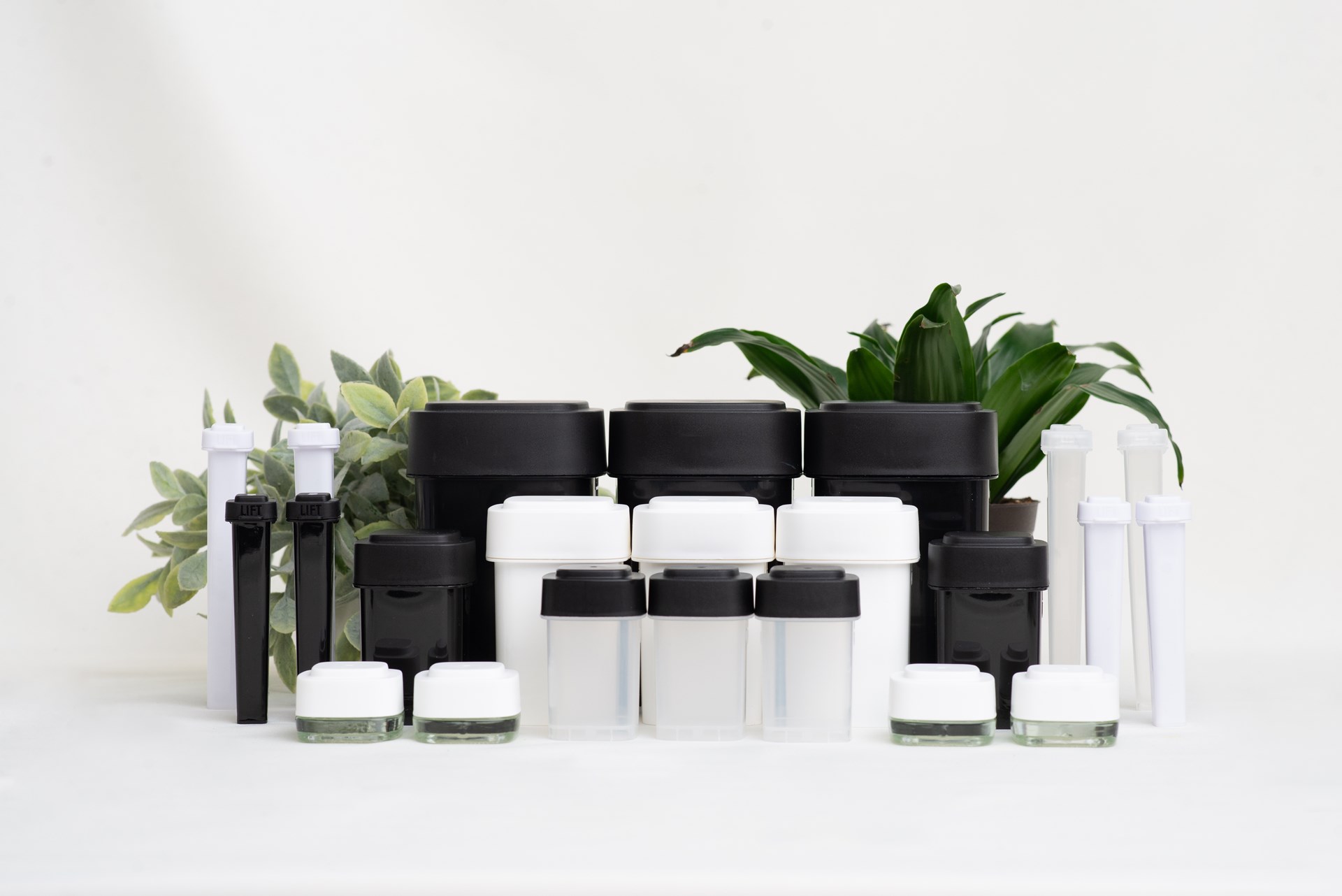 Calyx Containers as a Packaging Partner
When cannabis companies partner with Calyx, they can expect fully compliant packaging, with the option of working with Calyx Creative, our in-house creative design and branding team. We provide streamlined solutions to keep brands on track and stocked for their next sales cycle. Calyx even has automated processes that make labeling and capping a smooth process.
No matter a dispensary's needs, our team is here to help make a positive impact on customers. Set your business up for success this season by reaching out to us via live chat, phone, or email.
Contact Calyx Containers:
(617) 249-6870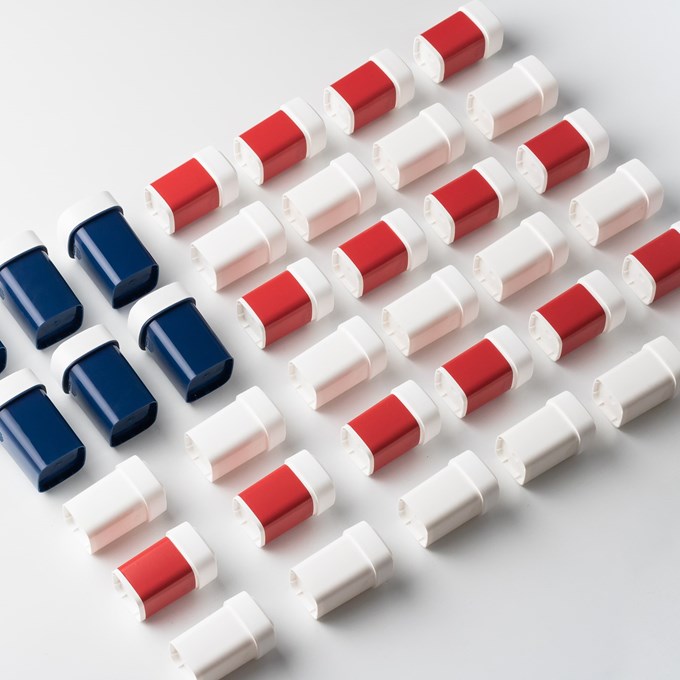 Keep up to date on the latest in cannabis packaging.