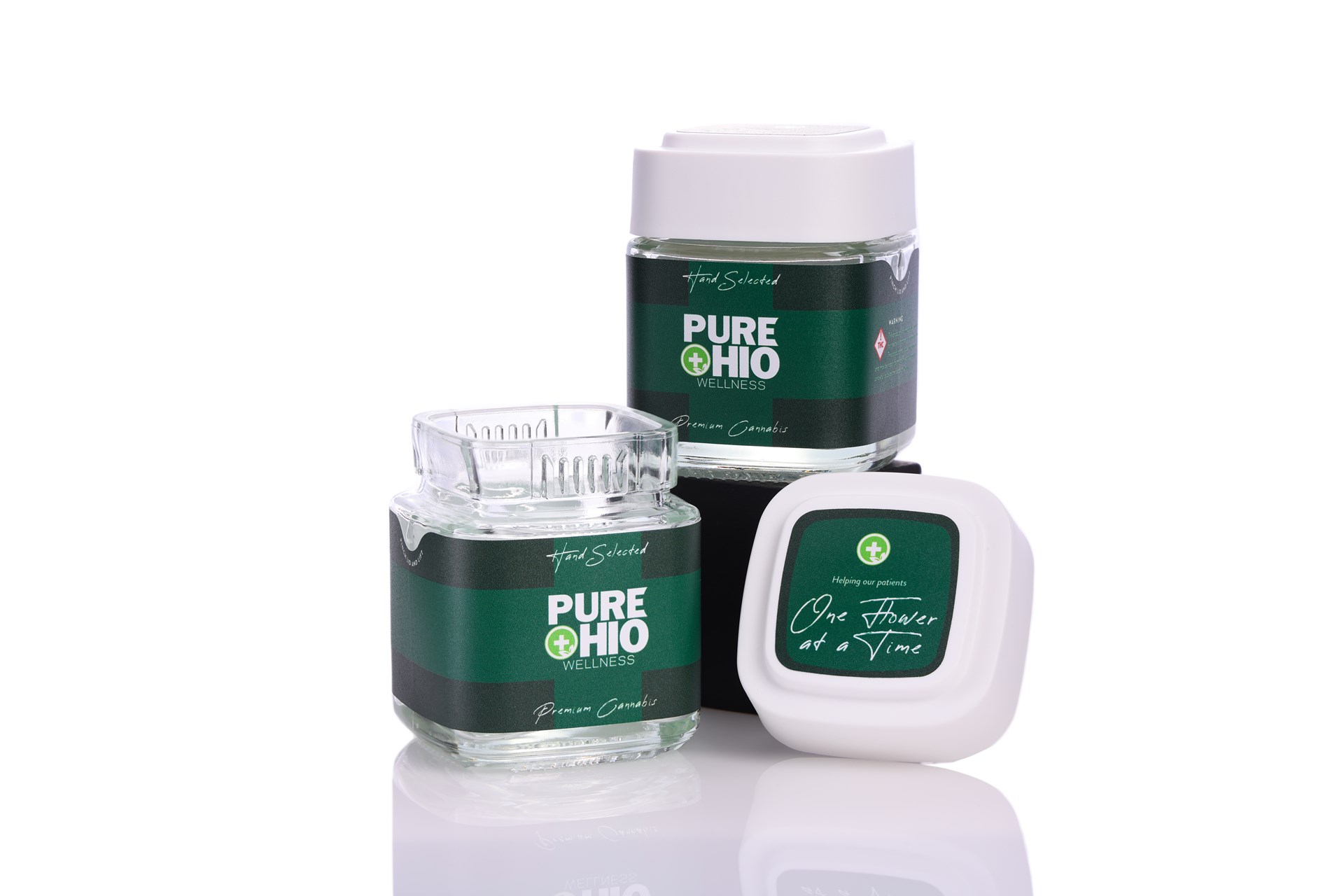 Back
Pure Ohio Wellness: A Premium Design for a Premium Product
The addition of new premium flower offerings brought Pure Ohio Wellness to our Calyx Creative team with the goal of developing a custom new design that stood out, yet unified their existing product line. With this new design, Pure Ohio Wellness elevated their packaging to match their passionately grown new cannabis strains.
Back
Pure Ohio Wellness: A Premium Design for a Premium Product
Stay in touch!
Join our email list to receive Calyx content & product updates.
Pure Ohio Wellness is a locally owned and operated, premier vertically integrated medical cannabis company. Their attention to detail during cultivation and extraction boosts their products' medicinal value and maximizes potency through the entourage effect. Pure Ohio Wellness is proud to serve Ohio patients with passionately grown, curated cannabis strains. 
Pure Ohio stores their carefully cultivated bud in  Calyx Drams, and a new premium flower offering in the glass Calyx Jar. We interviewed Tracy McMillin, Chief Operating Officer for Pure Ohio Wellness, about their collaboration with Calyx Creative and how we translated their label design to a new, high-end format.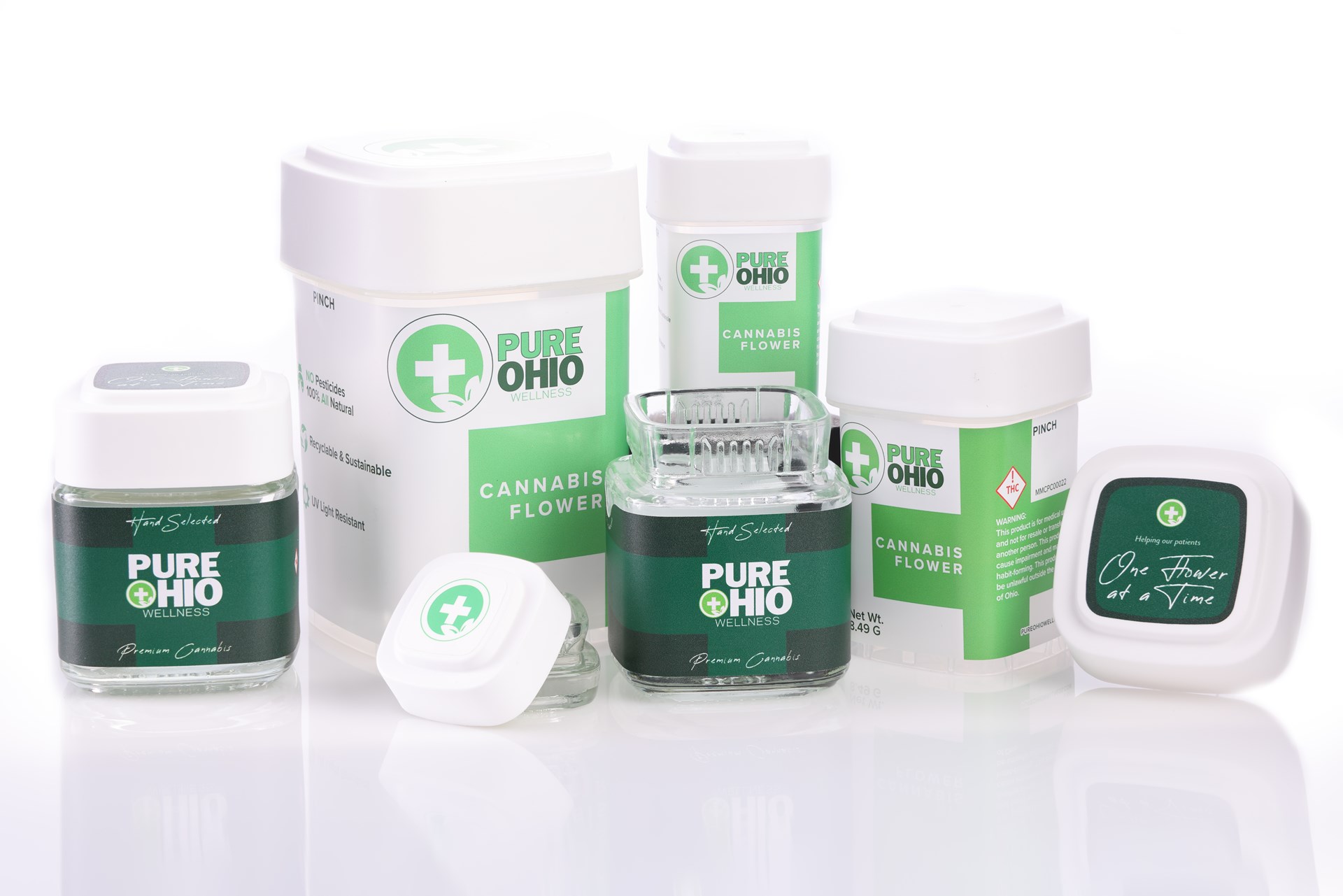 We Don't Cut Corners on Creative Design
Developing custom packaging designs with Calyx Creative is an entirely collaborative process. Our team consults you to determine which form of packaging and what creative direction fits your product best. 
"Our hope was to have a design that would still align with our company brand, as well as stand out as a separate product.  The Calyx Creative team spends a lot of time and energy getting to know the client, the product, and our company mission in order to create something that fits our needs.  The process felt so personal, like brainstorming and creating with my own team. "

Calyx designers took inspiration from Pure Ohio's green and white palette and bright, crisp aesthetic. Their original Dram packaging has a medicinal appearance that inspires customers' trust in the brand's carefully cultivated cannabis.
Our team expanded this existing design to an overall monochrome color palette fitted for the Calyx Jar. This revamped design combined with our glass packaging subtly communicates sophistication and quality of the premium cannabis inside.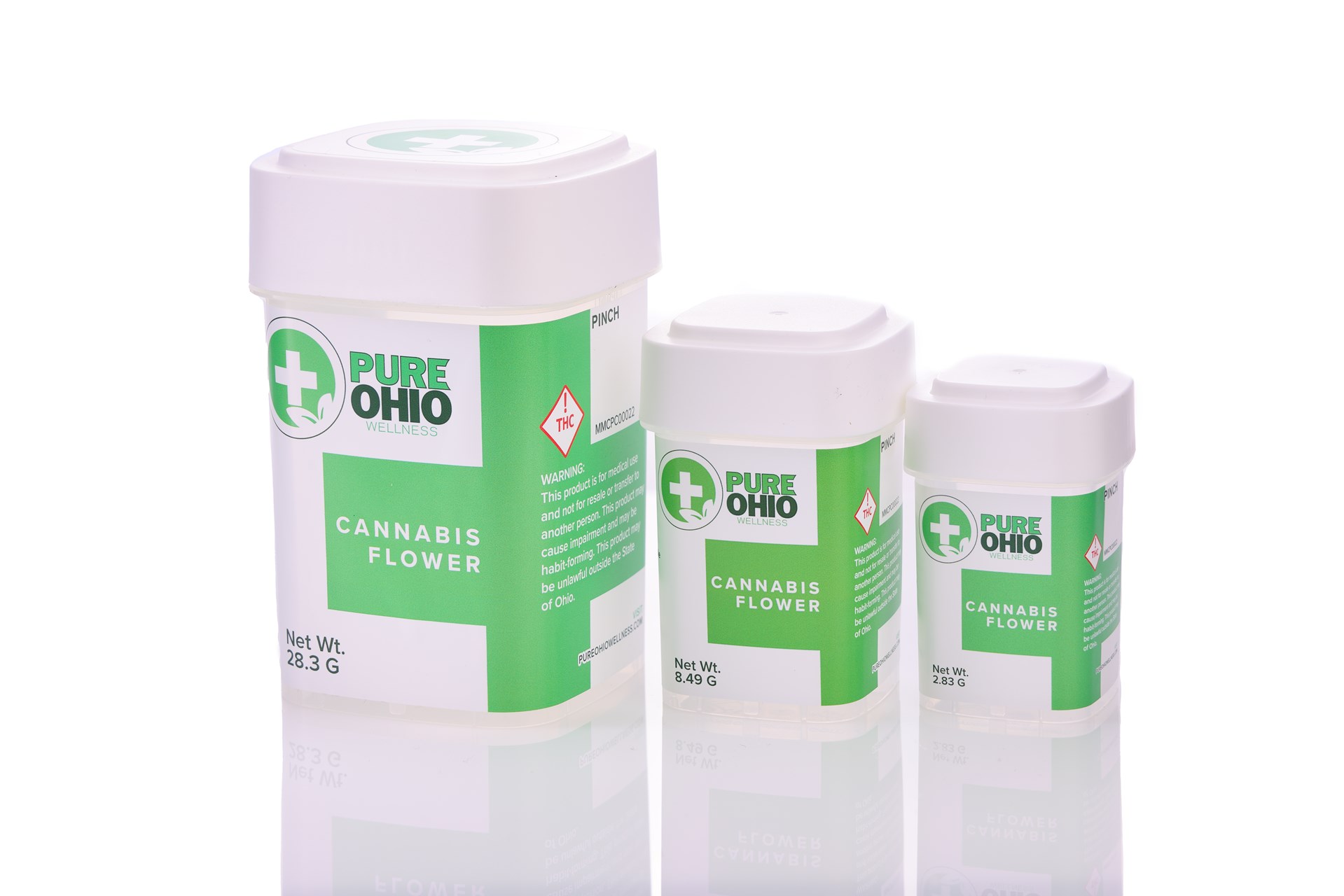 Premium Packaging for Premium Cannabis Flower
Calyx Creative's goal is to deliver a final product, container and design, that fulfills your needs. We even go so far as to ensure these designs translate into all present and future line extensions. Here at Calyx, it's important to create a design that has the capability to evolve and expand alongside your brand's journey.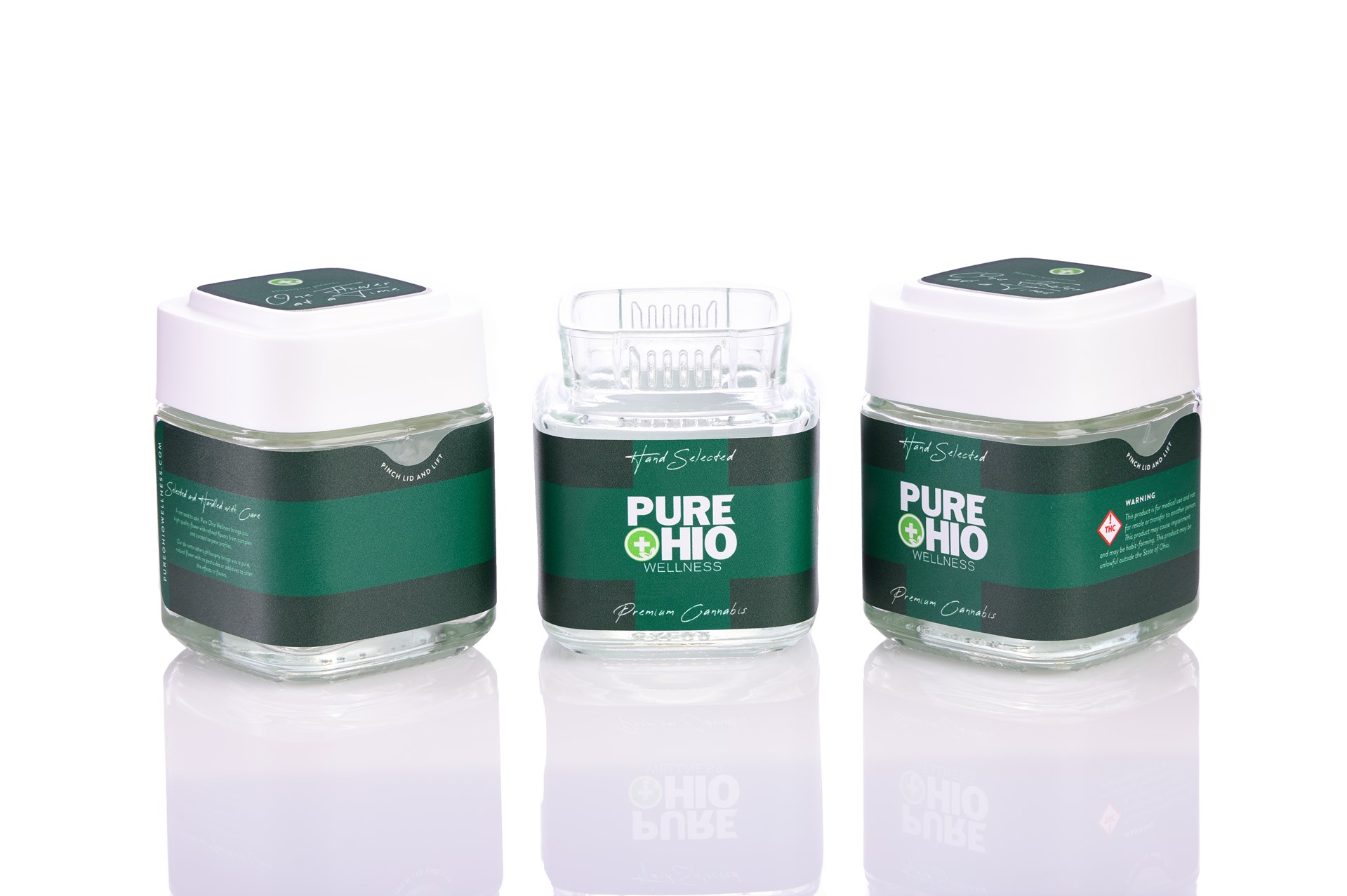 "The Calyx Creative team is the best in the business. Their commitment to their customers is something that I can honestly say that I have not encountered anywhere else." - Tracey McMillin
Learn more about Pure Ohio Wellness, and discover their carefully cultivated products.
Calyx Creative provides various service tiers to fit your brand's needs. Learn more on our website.