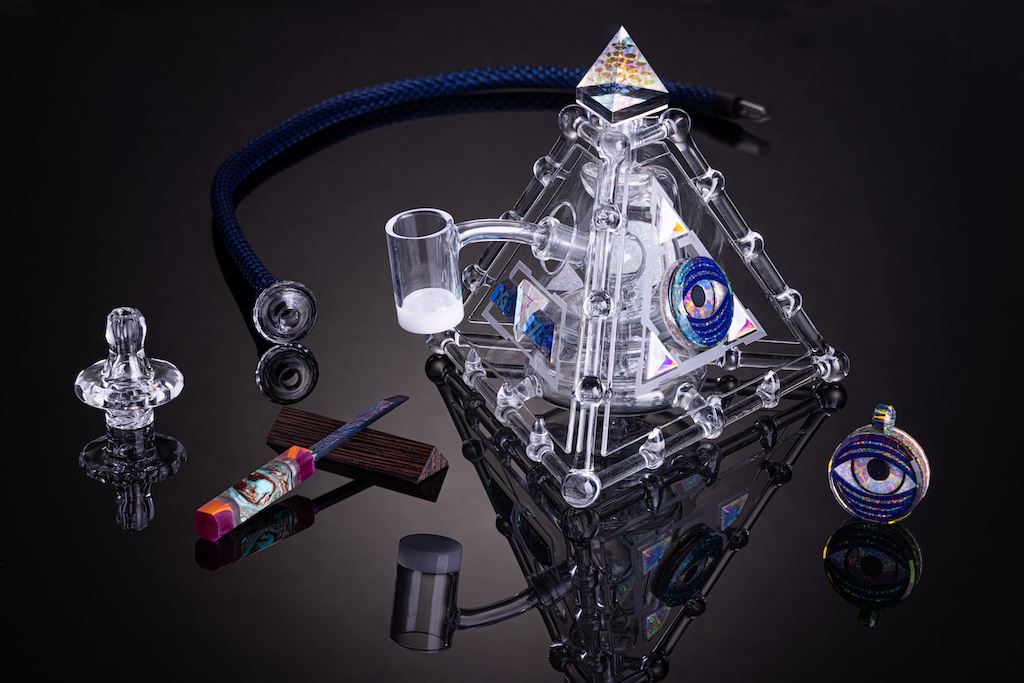 Back
Kravin Glass x Graphic Zack: All Seeing Eye
This "All Seeing Eye" pyramid rig collab from Kravin Glass and Graphic Zack is one of a kind! This piece combines Graphic Zack's design skills to build the piece digitally before construction, and Kravin's flame working technique. This piece is intricately complex and offers a luxury consumption experience.
Back
Kravin Glass x Graphic Zack: All Seeing Eye
Stay in touch!
Join our email list to receive Calyx content & product updates.
This intricate "All Seeing Eye" pyramid rig collab from Kravin Glass and Graphic Zack is one-of-a-kind! This is the first rig Kravin and Graphic Zack made featuring coldworked faceted dichromatic pieces. This gallery set includes a sleeved, hookah style attachment with a clear mouthpiece. Kravin did all of the flame working on this piece. This was the first time the duo had incorporated a flat borosilicate plate which was used to mount the coldworked dichro pieces.
Kravin Glass has been melting glass for over 20 years in Colorado, and is mostly self taught. Kravin started out by learning the basics from a friend and went on to set up his own studio a few years later. Kravin is always evolving by learning new techniques and expanding his skill set. As an artist, he pushes the limits of creativity by constantly experimenting with form and functionality.
Graphic Zack has a great passion for the functional glass art industry and this is shown in his work. With a background in graphic design and site building since 1998, Graphic Zack and his brother Kravin are co-founders of KravinGlass.com. This is an online heady glass shop that currently stocks work from over 100+ artists from all around the United States. When not working on the website, Graphic Zack spends his time finding new glass to sell, adding new products to the site, shipping orders, and handling customer inquiries.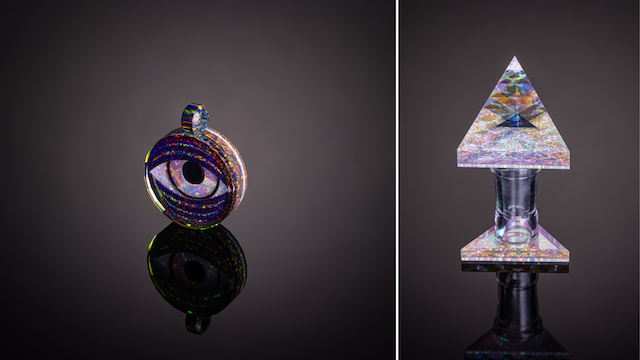 What is it like to combine graphic design skills with flame working?
Graphic Zack used his design skills to build the piece digitally before starting construction. This allowed the duo to figure out angles and dimensions of the various parts to make the construction more feasible to build. Flame working was entirely Kravin's domain. Other artists sketch their designs, but using a digital outline in the planning phase opened up tons of new possibilities for Kravin to melt and manipulate the glass.
How do you know when a piece is done?
At this point the brother duo have done over a hundred collabs because they each bring something different to the table, and because of this, they produce incredible, one-of-a-kind work. Kravin would do the flame working and Graphic Zack would do the cold working. Graphic Zack finds it easy to work with his brother because while they are a lot alike, they also have unique abilities that allow them to push each other's work to another level. Two artists in their own right that are totally familiar with each other's process, knowing a piece is done happens organically.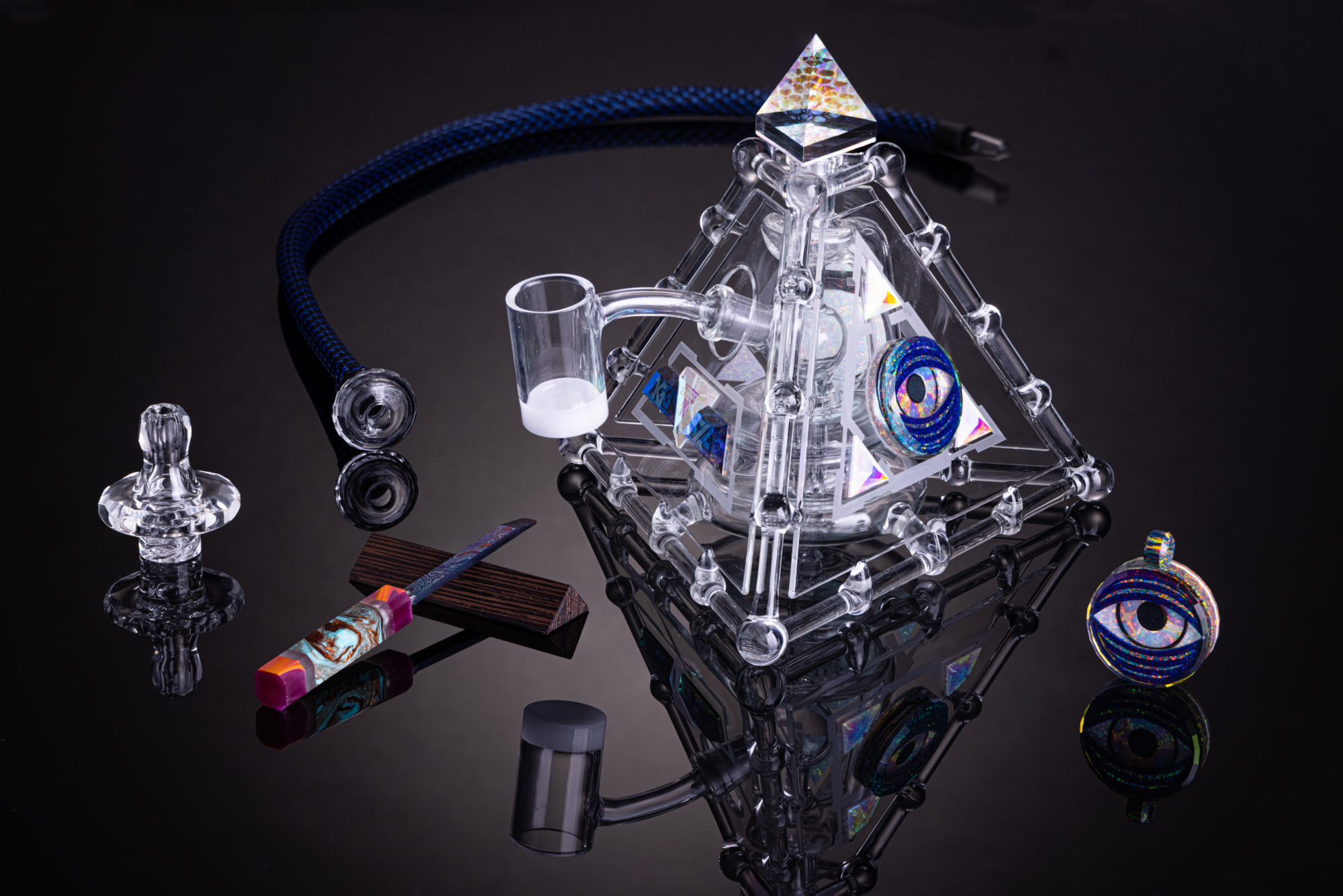 Check out the latest Art of Glass episode featuring Marble Slinger.