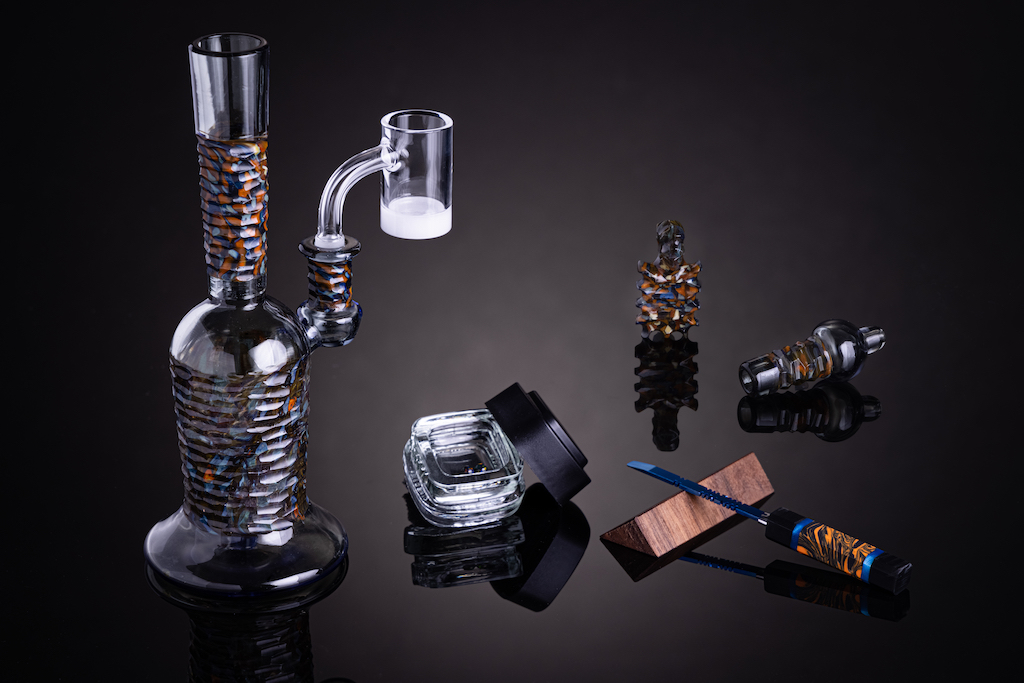 Back
Vela G x Wooking Collab: Artifact #1
Artists Vela G and Wooking collaborate on Artifact #1 a rig designed as if it were discovered on an archeological dig, yet remains beautiful and functional for today's consumption. The Art of Glass Gallery brings together glass artistry and the cannabis industry.
Back
Vela G x Wooking Collab: Artifact #1
Stay in touch!
Join our email list to receive Calyx content & product updates.
This Vela G and Wooking collab piece is coined as Artifact #1. These two artists aimed to create a piece that felt like it was discovered on an archeological dig. It is timeless with clean simple lines in addition to having a complex carving process. This piece gives the impression that it was excavated from another time period, yet remains beautiful and functional for today's consumption.
Vela G is a veteran glass artist and has been in the heady glass scene for over 17 years. His work appears simple but is complex and extremely technical. Based out of Boston, Massachusetts, Calyx Containers is stoked to have him as our Resident Artist and a consultant for the Art of Glass campaign.
Wooking is a glass artist with just a couple years under his belt, but tons of serious talent to show. He is drawn towards making concept art around psychedelic experiences he's had, and encourages others to experience as well. Wooking's body of work revolves around custom milli pulls, so every set is a true original.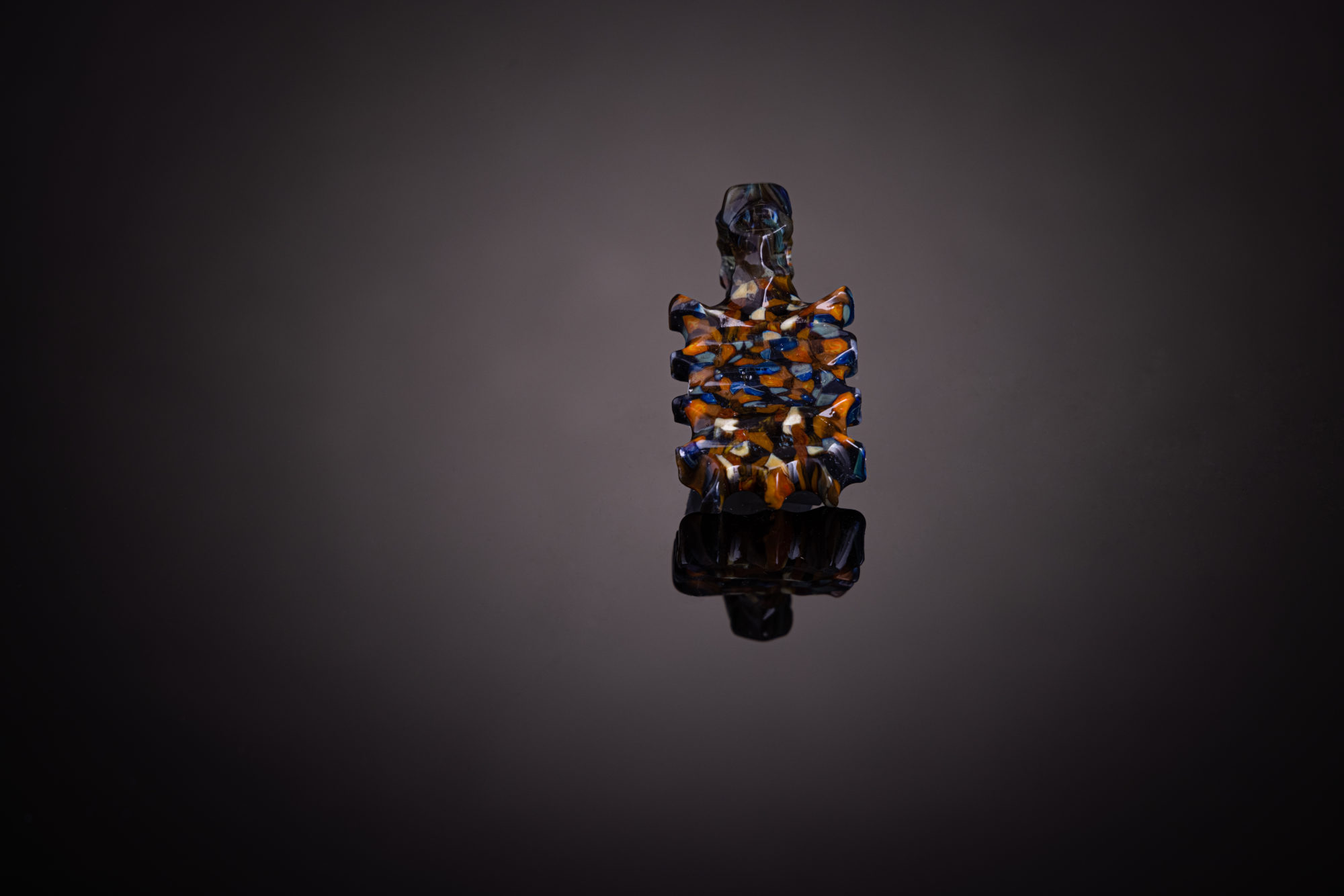 This piece is made of a custom borosilicate milli pull by Wooking.
A dark color palette was used to contrast against the hints of light and color. These colors feature a silver reduction on the surface. Once the top layer is cut or carved away, then you can see its real beauty.
Vela G assembled the entire piece and put a signature turbo perk fixed into the tube for the best hit possible. Once the piece is assembled, Vela started a process called Battuto. If you look closely at the piece, it exhibits cuts and facets on the milli sections. A diamond engraving wheel is where the initial cut starts, following a series of finer wheels polishing each cut individually until the piece is ready to fire polish. The entire process from start to finish takes about a week of solid work from both glass artists.
Another secret the piece holds is that the base color changes color depending on what light it's in. Green under LED light, Purple under CFL light and Blue under daylight. This piece is one of a kind and absolutely wild.
What do you look for in a collab?
Vela G: In a collab, we look for artists that allow us to highlight our strengths. This helps us create the best piece possible.
How do you balance your art style with the artist you're collabing with?
Vela G: Knowing our strengths and weaknesses helps the communication and collaboration process. Working with artists with different skill sets and styles can seem intimidating at first, but each artist has techniques they spent parts of their career mastering so it's best to appreciate and take advantage of that.
How do you know when a piece is done?
Vela G: That's a hard question and there are no simple answers. This piece could have been cut up more or less. Or, we could have added more sections. But regardless, we're happy with it because we designed it, and executed it well. At the end of the day, this piece was really thought out and well planned. It just shows that there's always room to get even better at our craft.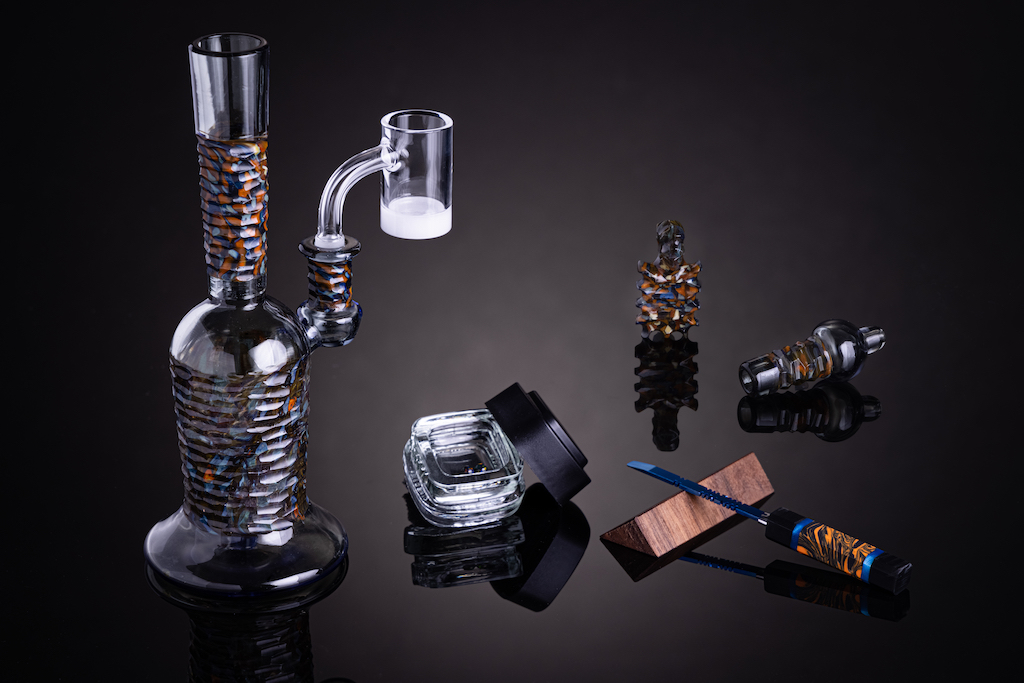 Check out Vela G in Art of Glass Episode 01: The Collab