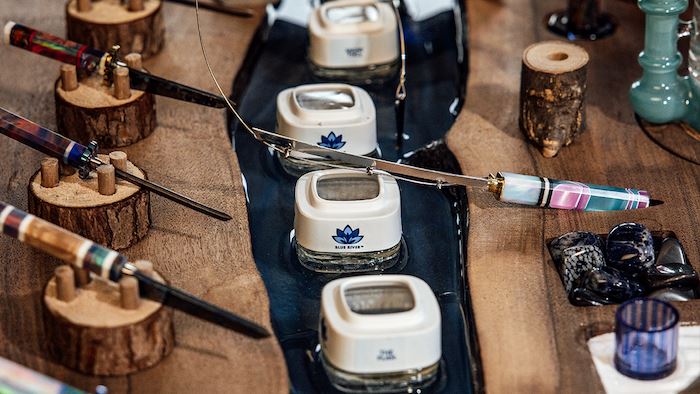 Back
Artistry Meets Industry
Calyx Containers interviews our CEO and Co-Founder, Simon Knobel, to shed light on the inception for Art of Glass. Featured in Episode 02: Artistry Meets Industry, Simon discusses Calyx's interest in heady glass and how it all ties to our most recent product launch of the Calyx Jar.
Back
Artistry Meets Industry
Stay in touch!
Join our email list to receive Calyx content & product updates.
Calyx Containers interviews our CEO and Co-Founder, Simon Knobel, to shed light on the inception for Art of Glass. Featured in Episode 02: Artistry Meets Industry, Simon discusses Calyx's interest in heady glass and how it all ties to our most recent product launch of the Calyx Jar.
How does Calyx Containers stand out in the cannabis industry and community?
Calyx stands out in the cannabis industry, because the company was born from the cannabis community. Our team consists of professionals from all sectors of the cannabis industry, especially those that have worked in dispensary and cultivation settings. We recognized a need for packaging that meets the unique requirements of the plant and its consumers. Many of the other solutions that exist on the market are repurposed for cannabis from their original intent. Calyx products are made for cannabis, by cannabis consumers.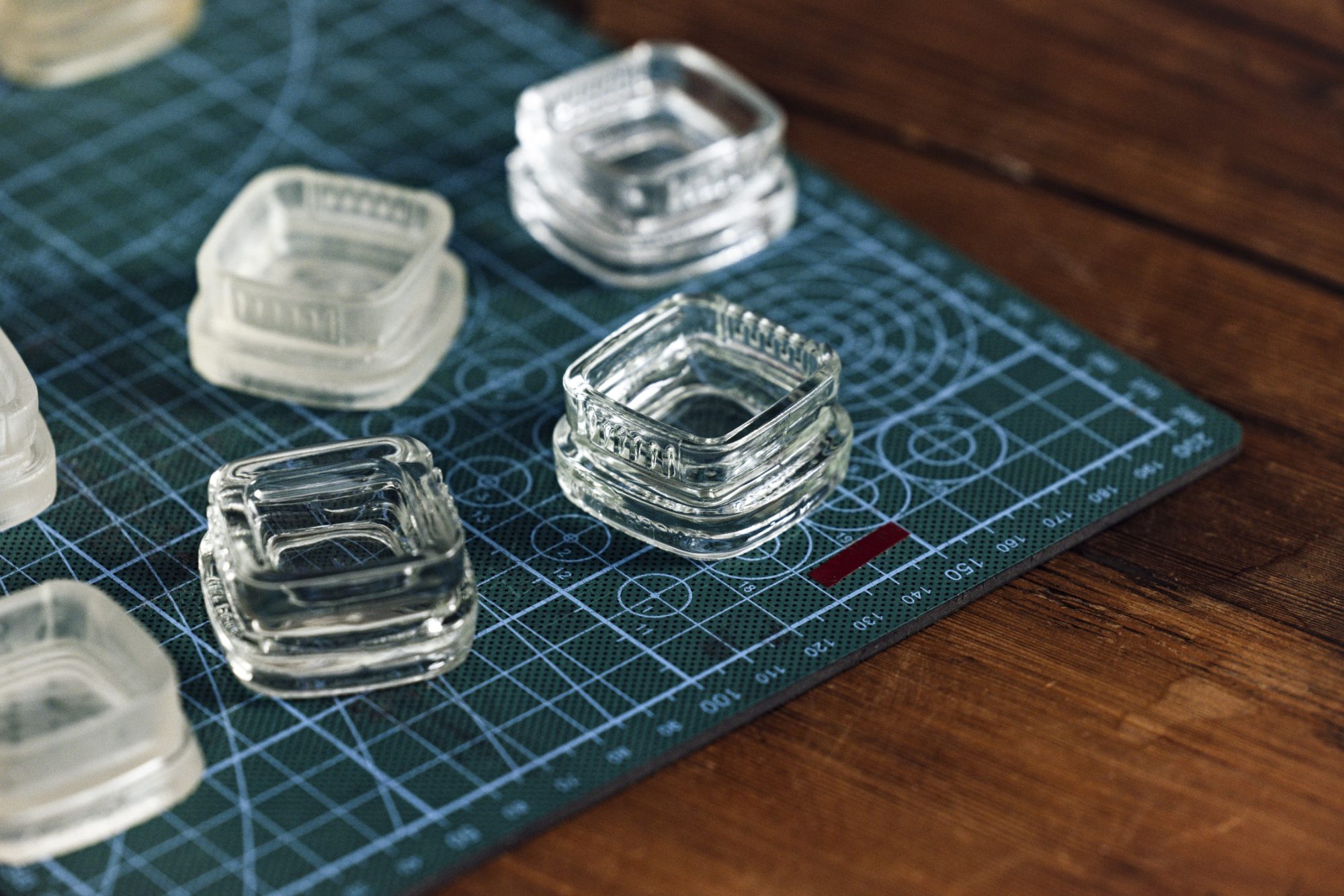 What is the relationship between cannabis packaging and heady glass pieces?
It's all about the experience!
It may not be apparent at first glance, but when you break it down, it's about how you engage with the pieces and the product. Heady glass is crafted to tell a story, often about the artist and their unique style or signature, but the piece has to be functional and deliver a satisfying consumption experience.
Our glass packaging, the 7mL Concentrate jar for example, is designed in a similar manner. We took the time to understand the entire user experience in order to maximize the enjoyment. Our intentional square neck design with no lip and unique internal geometry allows consumers to get every last dab. The easy pinch-and-pull lid technology provides accessibility with a high Child-Resistance certified rating. And of course, our patented two-shot gasket mold provides the best resealable closure on the market. But we didn't stop there. We went as far as developing a FEP liner to accompany our lids. This liner is chemically inert to preserve the terps and provide an unparalleled level of freshness with a unique anti-stick barrier. All of this with our commitment to sustainability is signature to our packaging experience.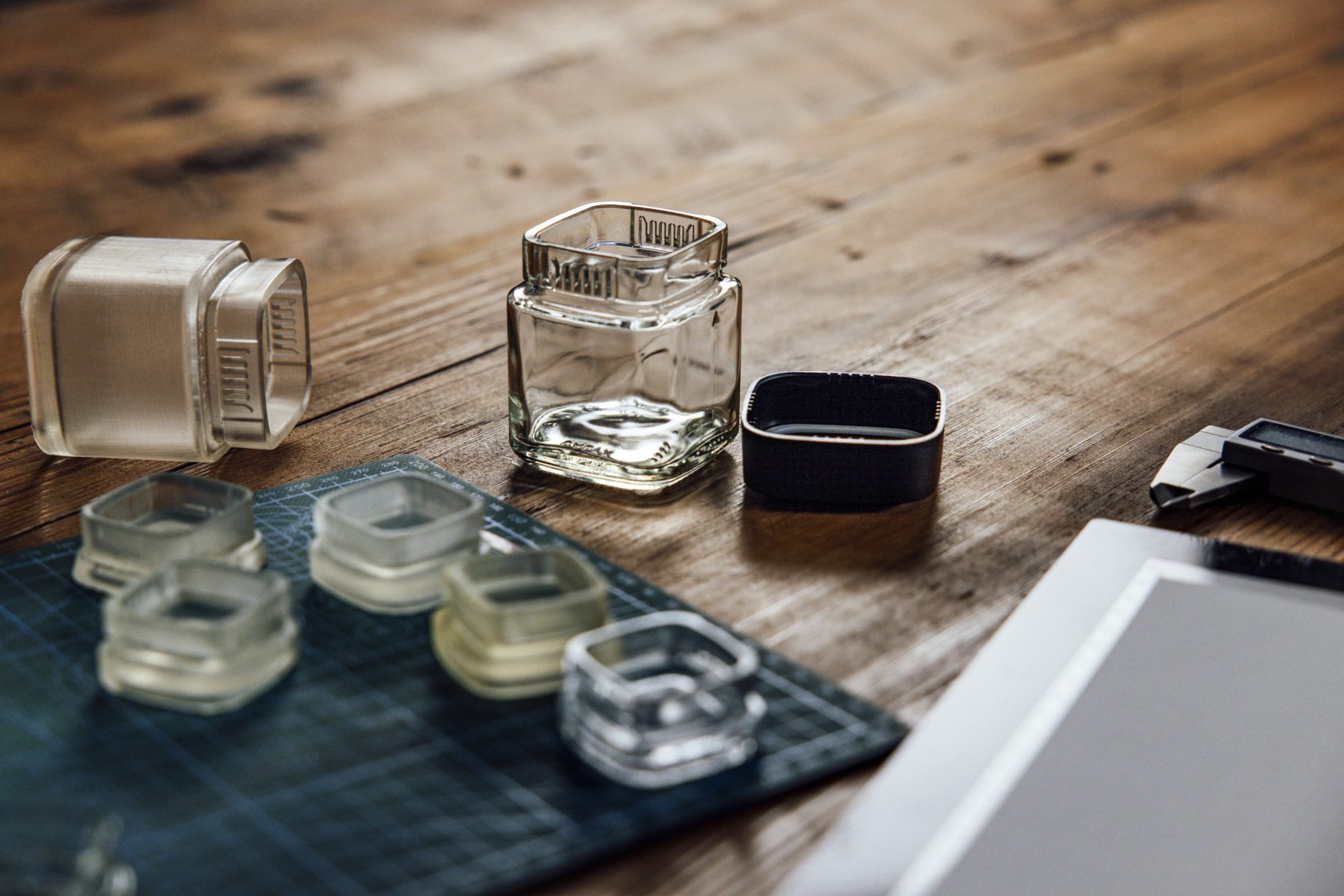 What inspired Art of Glass in its inception? What about pipe art is interesting to Calyx Containers?
It all started with a personal passion for heady glass.
And a couple of late nights, maybe a couple of dabs, all of which motivated us to think differently about glass packaging. We were inspired by the artistry and lack of constraints that glass exhibits. We applied all of these wonderful characteristics around glass directly to our packaging design.
We also noticed some of the worked jars were designed to match heady glass pieces, and that consumer experience is what inspired our newest glass container, the Calyx Jar. We started studying the artists behind these beautiful, intricate, dope pieces, as well as the craftsmanship behind the process, and we became obsessed! It also became very important to us to tell these artists' stories as well. The plant itself gets so much of the spotlight, but the way that cannabis consumers enjoy smoking it was almost in the shadows. We quickly realized that's where these artists, these stories, and these pieces had lived for decades. From there, the concept for Art of Glass was born with the purpose of shining a light on the talent in the heady glass community.
Why is glass so integral to the cannabis community?
Glass has always been part of the consumption experience. From your one-hitters or nose-burners, to the classic bong, and now these elegant and ornate dab rigs. We can probably all speak fondly about our favorite pipe, or our first piece. At the end of the day, it is at its core, a conduit of expression. People support artists because they empathize with their story, or they see themselves in the art's messaging. Perhaps your glass represents your personal style. Or maybe you are a collector of art, and it's the hunt that inspires you to find the rarest of rare.
We often overlook the fact that our glass artists faced just as many struggles as the OG's in the flower market. Their works were often seized and destroyed, and they were also incarcerated or criminalized for their creative expression. There's a common bond in that history and struggle for legitimacy.
How did you select the artists for Art of Glass?
We were fortunate to be able to bring in a truly great glass artist to the Calyx family, Vela G, as our Artist in Residence. Vela G was able to bring a level of credibility to this endeavor and line up some great artists from his network. Plus, we love glass and there was some good old IG DM'ing to reach out to some of our personal favorites in order to put together a pretty strong first slate of artists.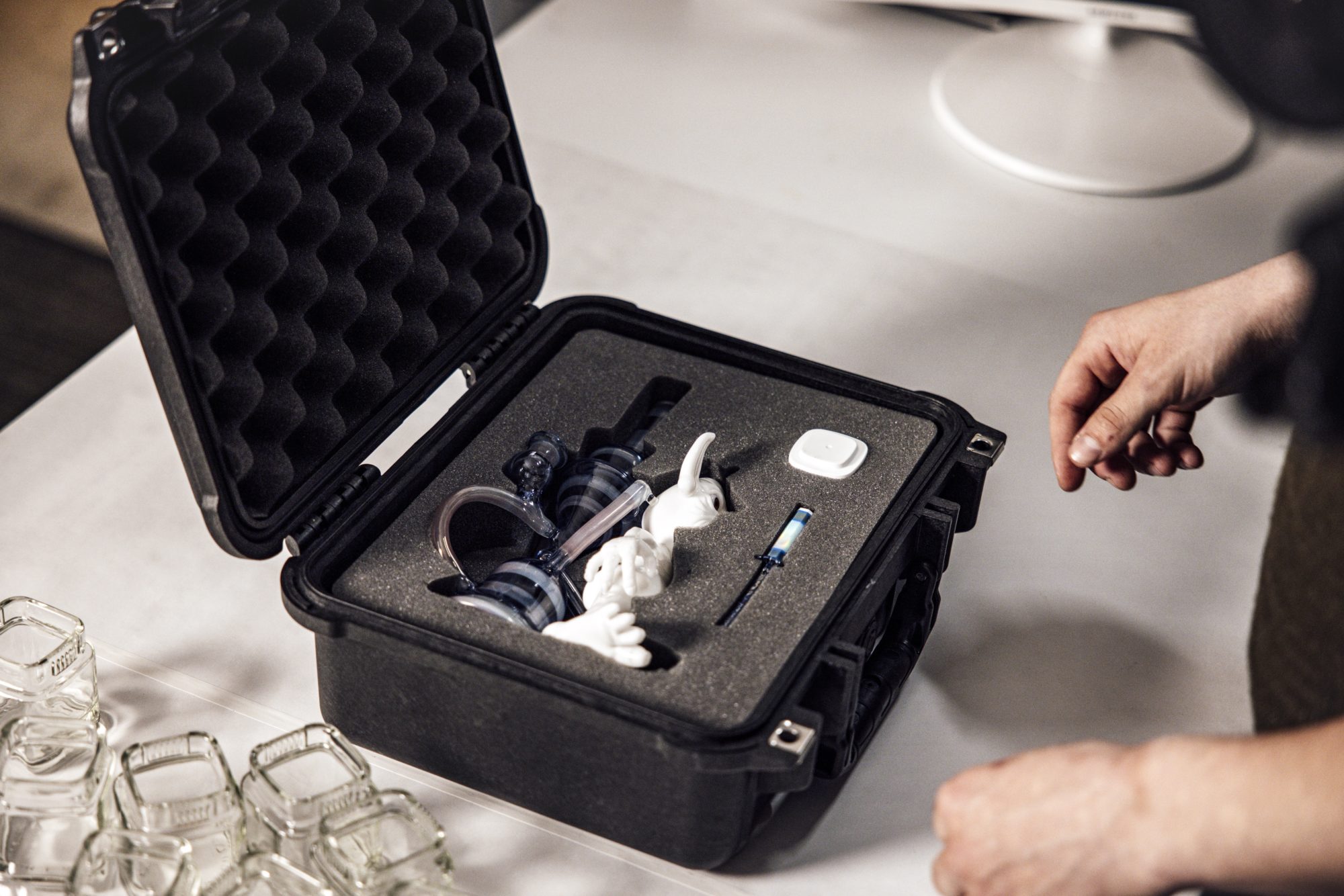 How can we positively impact communities harmed by cannabis criminalization by the federal government such as the War on Drugs and Operation Pipe Dreams?
It starts here.
It starts by shining a light on these amazing artists and celebrating their work. It starts by using our platform to tell their story and raise visibility. Additionally, Calyx intends to donate all of the proceeds from the Glass Gallery to nonprofit causes that are working to right the injustices that many of these heady glass artists have experienced. The proceeds from our first Glass Gallery drop will go towards the Last Prisoner Project.
What message are you hoping the audience will take away from Art of Glass?
First and foremost, we want all people, not just the cannabis community, to enjoy the Art of Glass experience and to have the opportunity to learn more about glass, our featured artists, and what it takes to make these amazing pieces. We want our audience to want to learn more about our artists' stories and the roads they have traveled. We as a cannabis company also want to pay tribute to artists that preceded them, that mentored them, which eventually brought us these awe-inspiring pieces. At its core, Art of Glass is meant to celebrate the diversity of the cannabis community. And finally, we want to do our part to stand by and support those who fought to make the industry what it is. When you watch our Art of Glass episodes and explore our Glass Gallery, we want you to remember to enjoy the experience… because ultimately, that's what cannabis is all about.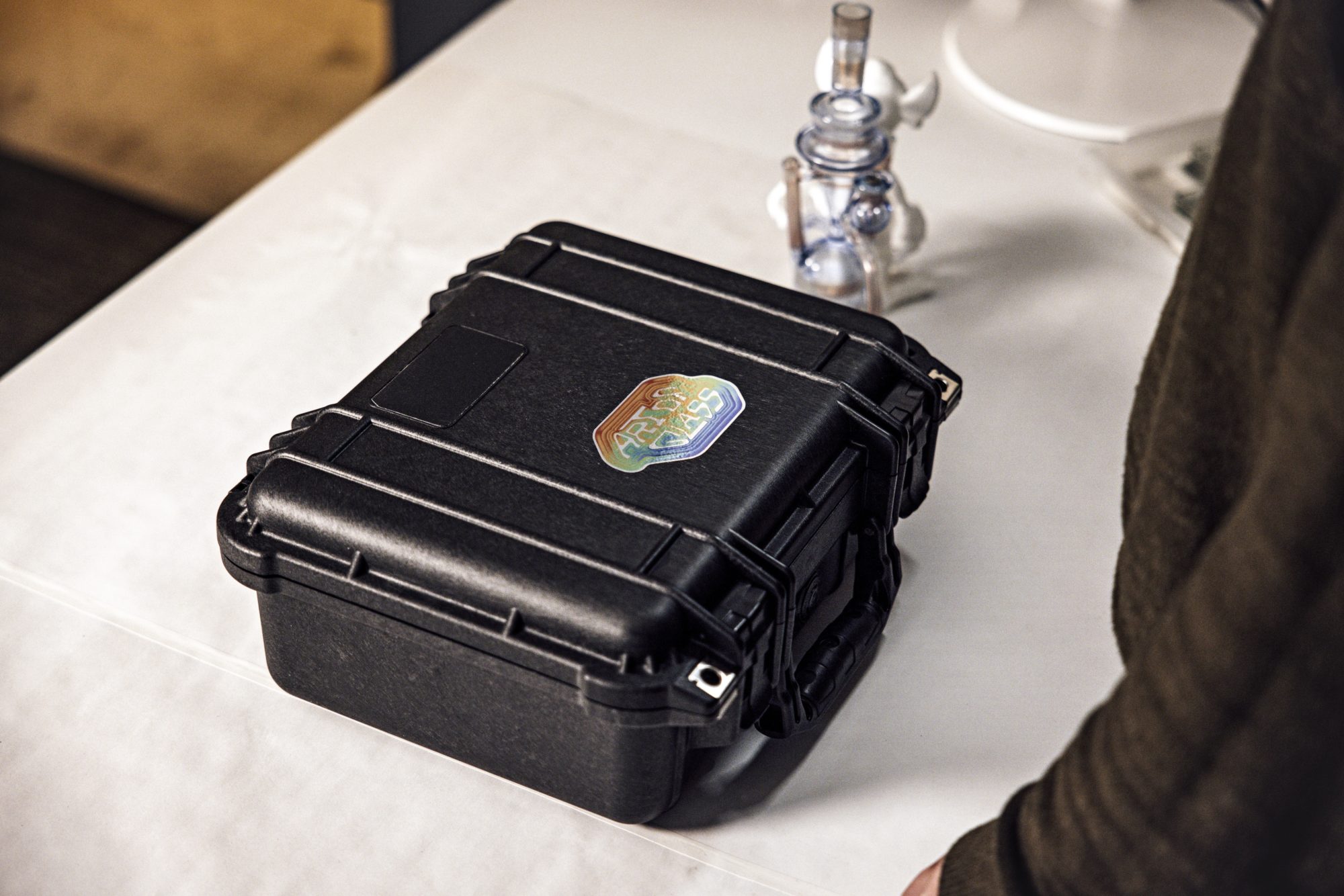 Check Out Episode 02 of Art of Glass